Natural gas
Natural gas can be a transition fuel in the conversion to climate neutrality.
We are actively phasing out fossil-based production and investing in a greater share of renewable generation and natural gas can be a transition fuel in the conversion to a sustainable energy system. Natural gas has lower CO2 emissions compared to other fossil fuels, provides increased security of energy supply and gives Vattenfall a more balanced portfolio that reflects the European energy mix.
Natural gas can play a crucial role in our efforts to reduce CO2 emissions. In Germany and the Netherlands, Vattenfall is active in almost all parts of the gas value chain, from gas storage, trade and delivery to almost 2.3 million end consumers. We supply natural gas for heating purposes to households, small and medium enterprises, power stations and industry.
Gas-fired power is a bridging fuel to a sustainable energy system. When CO2 prices increase, natural gas will become increasingly attractive and competitive compared to, for instance, coal-fired power plants.
Our power plants
Find out more about Vattenfall's power plants and facts about how much electricity we are producing.
Natural gas storage
We store gas in caverns of disused salt mines in the German town of Epe, just across the border at Enschede. This enables us to respond flexibly to fluctuations in the supply and demand of gas on a daily basis. Furthermore Epe is also used for trading purposes and can be seen as a seasonal financial instrument to arbitrage between winter and summer prices.
Natural gas and the environment
Combustion of natural gas emits CO2, though to a lesser extent than the combustion of other fossil fuels. The role of natural gas as a balancing power will increase as renewable energy sources with fluctuating production – such as solar and wind power – gain significance.
See also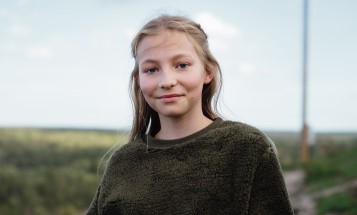 We have decided to make the biggest leap yet to reduce the impact of climate change.