Vattenfall w Polsce
W Polsce Vattenfall działa w obszarze IT
Jesteśmy międzynarodową jednostką, działającą w ramach Grupy Vattenfall. Dostarczamy usługi IT dla całej grupy m.in. w zakresie utrzymywania i rozwoju aplikacji, service desk, monitoringu, security oraz zarządzania infrastrukturą IT.
W Polsce działamy pod nazwą Vattenfall IT Services Poland Sp. z o.o., wspierając głównie rynki w Szwecji, Niemczech oraz Holandii. VISP działa w Gliwicach i Katowicach, obecnie zatrudnia ok. 350 osób.
Nasze wyróżnienia
Zostaliśmy wyróżnieni godłem Friendly Workplace 2023 oraz Nagrodą Specjalną za nowoczesne standardy w obszarze relacji z pracownikami i promowanie kultury przyjaznego, inkluzywnego miejsca pracy, respektowanie idei work-life balance, a także odpowiedzialne podejście w kontekście ochrony zdrowia i dobrostanu pracowników.
Kariera
Zainteresowani pracą w Vattenfall? Wierzymy, że kluczem do sukcesu są nasi ludzie. Wiara w nasze wspólne umiejętności jest istotą naszej kultury pracy.
Spotkaj się z nami podczas TechTalks@Vattenfall
Grupa naszych pracowników organizuje regularnie meetup , w trakcie którego uczymy się i dyskutujemy o trendach w IT wraz z zaproszonymi gośćmi. Dołącz i poznaj nas w trakcie otwartych spotkań odbywających się w Katowicach.
Kontakt
Vattenfall IT Services Poland Sp. z o.o.
ul. Gruszczyńskiego 2-4
44-100 Gliwice
+48 32 332 85 01 (sekretariat)
E-mail
Biuro w Katowicach:
ul. Francuska 34
40-028 Katowice
+48 32 356 87 64 (sekretariat)
Zobacz także (w języku angielskim)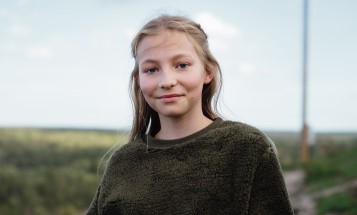 We have decided to make the biggest leap yet to reduce the impact of climate change.