Environmental responsibility
Climate
Climate is at the core of Vattenfall's strategy and we are focused on one goal: to enable fossil freedom. As a part of our environmental work we also work with other climate related aspects. For example, we work to reduce other emissions such as NOx, SO2 and we work with climate change adaptation to ensure safe operations and security of supply.
Our 2030 ambition – for fossil freedom
In 2030 we are driving the transition through further electrification and increased use of renewable energy sources, moving towards our ambition of enabling fossil freedom. We work purposefully to reduce our own footprint in line with climate science. We are recognised as one of the leaders in decarbonisation and we do this in co-operation with our customers and partners. Climate is at the core of our corporate strategy and Vattenfall's purpose. In Vattenfall we have several targets linked to reduce climate impact.
Below is a selection of some of our climate targets on group level:
Science Based Target for climate
Emission reduction targets in line with 1.5 degrees Celsius scenario:
Reduce emissions intensity in our operations (Scope 1+2) by more than 77% by 2030 compared to 2017 (SBTi approved)
Reduce absolute emissions from use of sold products (Scope 3) by 54,6% by 2030 compared to 2017 (SBTi approved)
Reach net zero by 2040
In addition, Vattenfall has for 2030 set an intensity target of 50% on supply chain emissions from goods and services, covering all supplier tiers.
Electric cars and charging infrastructure
In Vattenfall, we have a group target to electrify Vattenfall's total vehicle fleet, including Benefit Passenger Vehicles (BPV), Commercial Passenger Vehicles (CPV) and Light Commercial Vehicles (LCV) by 2030.
Reduce emissions from flight travels
We set a corporate cap on CO2 emissions from flights which is 50% of the CO2 emission in 2019.
How we work to reduce climate impact
Our roadmap to fossil freedom
Vattenfall's goal is fossil freedom and to reach net-zero by 2040. The purpose provides a clear direction for our strategy and operations. We must become fossil free ourselves to succeed and but that's not enough. Empowered by our goal, we are looking beyond our own industry to see where we can really make a difference and we do this together with customers, partners, authorities and cities.
Read more about our CO2 roadmap and coal phase out.
Three projects to reduce emissions
We are adopting smart energy solutions to make the city of Uppsala more sustainable. Watch the video about the three projects.
Emission management and transparency
Additionally, to our work to reduce our climate impact, we are reducing our NOx, SO2 and dust emissions in following ways:
We are shifting to biomass, which is contributing especially to reductions of SO2 emissions.
We are converting coal-fired power plants into gas-fired plants.
We are gradually phasing out our coal fires power plants but for the existing plants we use primary measures such as targeted mixing of coal quality (SO2) or combustion controlling (NOx, CO) to reduce combustion emissions.
We are using secondary measures such as electrostatic precipitators or filter bags (particulates), flue gas desulphurisation (SO2) and DENOX (NOx) to clean gas.
It is important that we are open and transparent about our impacts and we are assessed by several sustainability rating agencies on our ESG performance. Vattenfall is again in 2021 at leadership level for its climate efforts with an A- score rated by the non-profit organisation on environmental transparency Carbon Disclosure Project (CDP).
See our most recent rating scores and read more about our sustainability reporting.
Climate change adaptation
Climate change affects Vattenfall – through physical effects on our assets and operations e.g. from extreme weather events, or through changes associated with the transition to a fossil-free society. We are committed to our goal of fossil freedom and have a high focus on adapting to change, as a way to ensure safe operations and security of supply. This also enables us to secure a resilient business and capture future opportunities.
Our focus areas for climate change adaptation are the following:
Strengthen the long-term perspective in risk identification and assessment
Improve identification and management of supply chain risks related to climate change
Explicitly include climate change aspects (risks and opportunities) early in decision-making, especially for new investments and asset builds
Climate change risks and mitigation strategies are increasingly in focus from our stakeholder, including the financial community. We support the disclosure of climate-related risks and opportunities in accordance with recommendations of the Task Force on Climate related Financial Disclosures (TCFD).
Related content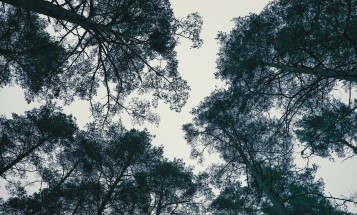 To meet the unprecedented challenges we are facing, acceleration is needed.