Konkurrencen var hård, men Vattenfall har i dag vundet udbudsrunden om at bygge Kriegers Flak; en 600 MW stor havmøllepark i Østersøen. Det vindende bud lyder på 37,2 øre pr. kWh – det laveste bud i verden. Den samlede investering forventes at blive på 8,1-9,9 mia. kroner.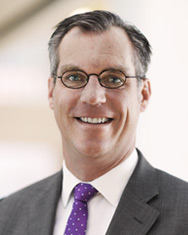 Gunnar Groebler,
Head of BA Wind.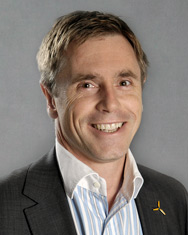 Peter Wesslau,
Project Director for Kriegers Flak.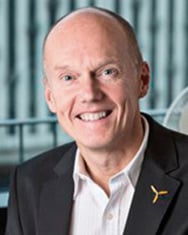 Ole Bigum Nielsen,
Vattenfalls danske Country Manager.
"Nyheden i dag er en vigtig milepæl for vores strategi i BA Wind om at nå 7 GW inden 2025 og at være førende på at reducere energiomkostningerne. Med det rekordlave bud på Kriegers Flak har vi styrket vores position som den næststørste aktør inden for havmøller globalt set. Og med det vindende bud på 37,2 øre pr. kWh har vi sat et nyt niveau for havbaseret vindenergi og fortsætter med at redefinere energilandskabet. Det er en fantastisk teamindsats, og jeg vil gerne takke alle de involverede," siger Gunnar Groebler, Head of BA Wind.
Danmarks største
Kriegers Flak bliver Danmarks største havmøllepark. Den kommer til at forsyne 600.000 danske husstande med vedvarende energi – svarende til over en femtedel af alle husstande i Danmark. Vattenfalls investering i Kriegers Flak forventes at blive 8,1-9,9 mia. kroner.
Peter Wesslau, Project Director for Kriegers Flak, glæder sig over dagens nyhed.
"Vi har haft stor succes med at arbejde på tværs af landegrænserne i det her projekt, hvor vores medarbejdere i London, Kolding, Stockholm og Hamborg har samarbejdet bredt – det har været god læring til fremtidige projekter. Derudover har vi også haft stor fordel af vidensdeling på tværs blandt kollegaerne, der arbejder på Horns Rev 3, Borssele, de kystnære havmølleparker og Kriegers Flak. Kriegers Flak er Vattenfalls tredje sejr i streg i Danmark, og det giver os mulighed for at være endnu mere synlig og dermed rekruttere de bedste medarbejdere til vores fremtidige opgaver," siger han.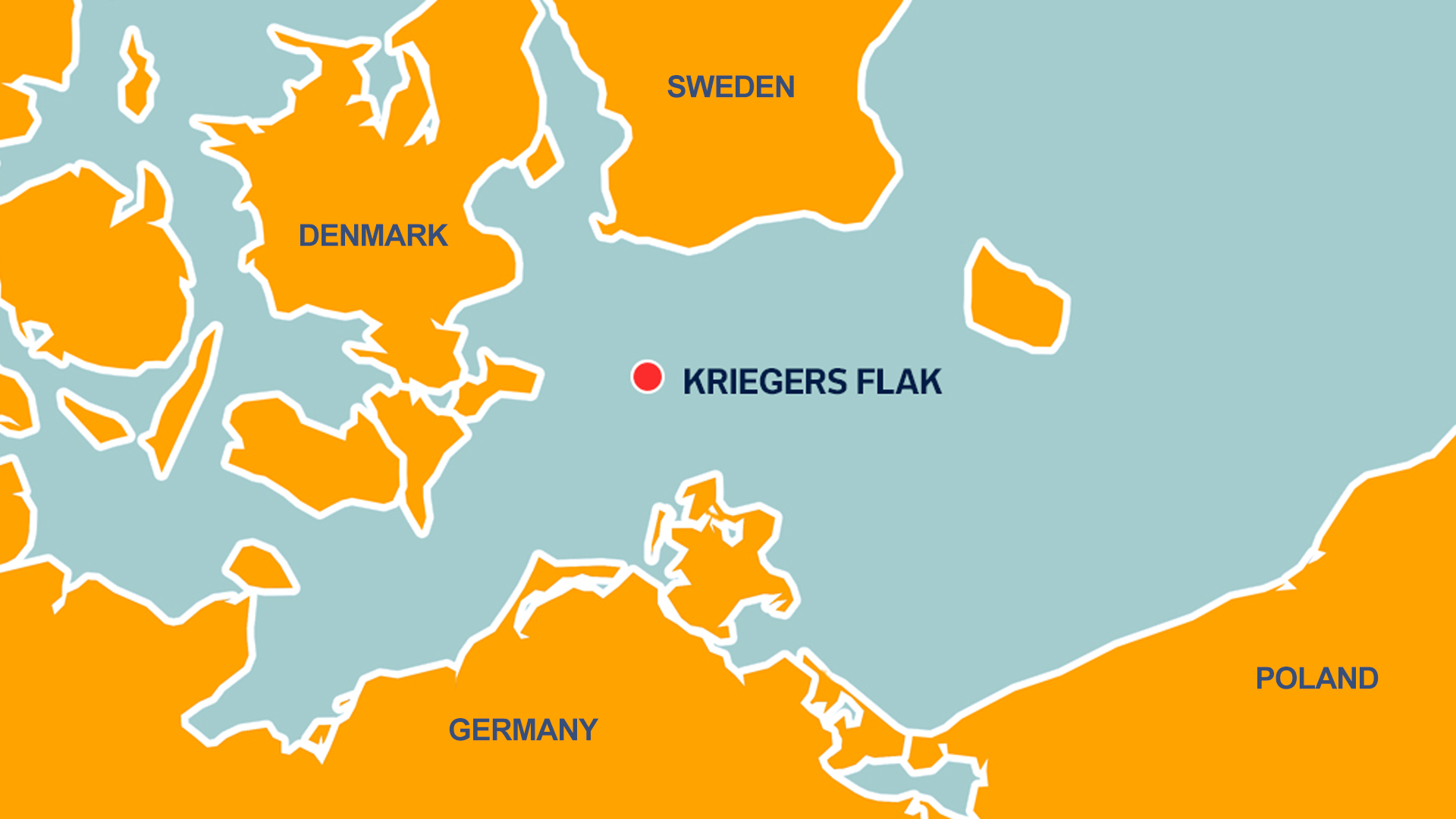 To parker for én parks pris
At Vattenfall har vundet Kriegers Flak med en historisk lav pris understreger den pointe omkring finansieringen, der har været fremme i de danske medier i de seneste par måneder. Den danske regering ønsker at annullere projektet om de kystnære havmølleparker, men Vattenfall og flere andre interessenter og politiske partier har peget på, at med det budget, regeringen har afsat til Kriegers Flak, er det faktisk muligt at få både de kystnære havmøller og Kriegers Flak inden for samme budgetramme – fordi Vattenfall har leveret så stærke pristilbud på de to projekter.
Klimamål og arbejdspladser på spil
En af dem, der har bidraget til den politiske debat i Danmark, er Vattenfalls danske Country Manager, Ole Bigum Nielsen.
"Med det tilbud, vi afgav på Kriegers Flak, vil jeg blive meget overrasket, hvis vi ikke får grønt lys til at fortsætte med de kystnære havmølleparker også. Vores lave bud på Kriegers Flak i dag ligger omkring 59 % under det oprindelige loft på 90 øre. Og for de kystnære vindmøller lå buddet 32 % under den fastsatte grænse. Hvis Danmark ønsker at nå sine klimamål på en omkostningseffektiv måde, står det nu klart for alle, at Vattenfall har gjort sit til at støtte det," siger han og fortsætter: "Et andet vigtigt aspekt er også de arbejdspladser, der er på spil; de to projekter vil tilsammen resultere i tusindvis af jobs – oven i købet i områder, der er meget afhængige af at tiltrække ny arbejdskraft."
---
Fakta:
Ifølge Energiaftalen fra 2012 skal Danmark være uafhængigt af fossile brændsler inden 2050. En del af aftalen indebærer, at der skal bygges tre store havmølleparker: Horns Rev 3, de kystnære havmølleparker samt Kriegers Flak, og Vattenfall har nu vundet alle tre projekter.
Vattenfall kan påbegynde udviklingen af det 132 km2 store område i Østersøen, 15 km fra Møn. Kriegers Flak skal være driftsklar i 2022.
Kriegers Flak vil blive overvåget fra Vattenfalls overvågningscenter i Esbjerg, der allerede overvåger mere end 1.000 vindmøller i Nordeuropa.