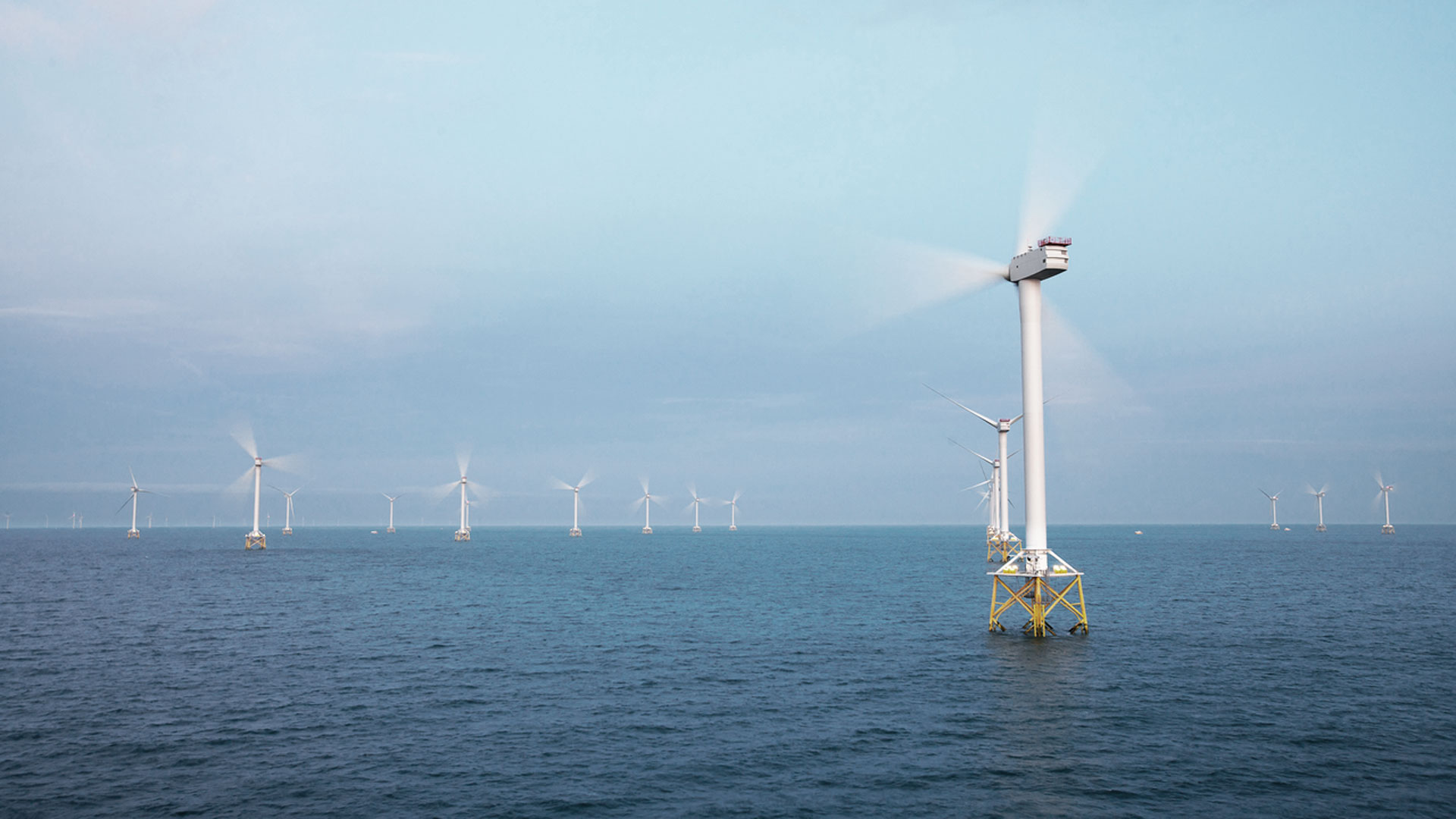 Vattenfall forpligter sig til forbud mod deponering og til at genanvende alle vindmøllevinger fra og med 2030
Vattenfall har fastlagt ambitiøse mål for håndteringen af udtjente vindmøllevinger. Virksomheden har med omgående virkning forpligtet sig til et forbud mod deponering af nedtagne vindmøllevinger. I løbet af det næste årti vil der foregå et intenst arbejde på at øge genanvendelsesandelen for komponenter til vindmøllevinger.
Vattenfalls ambition er at gøre det muligt at leve fossilfrit inden for én generation, og et vigtigt element i at gøre det til virkelighed er en betydelig vækst inden for vindenergi. For at sikre, at det gøres på en bæredygtig måde, har Vattenfall stort fokus på at reducere miljøbelastningen og håndtere alle ressourcer på ansvarlig vis. Derfor har virksomheden fastlagt flere mål for håndteringen af vindmøllevinger ved udløbet af deres levetid:
Omgående beslutning om forbud mod deponering af nedtagne vindmøllevinger fra Vattenfalls egne vindmølleparker samt en forpligtelse til at genbruge, genanvende eller genindvinde 100 % af de nedtagne vinger.
Genanvendelse af 50 % af vindmøllevingerne inden 2025.
Genanvendelse af 100 % af vindmøllevingerne inden 2030.
"Det er ikke længere acceptabelt, at kompositaffald fra vindindustrien sendes til deponi, heller ikke selvom specifik lovgivning i forskellige lande tillader det. Det er en stor udfordring at opnå 50 % genanvendelse inden 2025 og 100 % inden 2030. Der findes ikke løsninger til at tackle disse udfordringer i stor skala i dag, så det er nødvendigt med en betydelig indsats for at opnå dette langsigtede mål. Derfor vil vi engagere os i og levere vinger til forskningsinitiativer, der vil fremme yderligere teknologimæssig innovation og test af mere avancerede genanvendelsesteknologier," siger  Eva Philipp, som er Head of Environment & Sustainability i Busines Area Wind. 
For at opnå det ambitiøse mål støtter Vattenfall blandt andet forskning i materialegenanvendelse af kompositaffald og fremmer anvendelse af genanvendt kompositmateriale i nye produkter. Derudover vil der være en langsigtet tilgang med fokus på alle aspekter af den cirkulære økonomi, eksempelvis støtte til genanvendeligheden af vindmøllevinger i selve designet og dermed en forøgelse af værdien af det genanvendte materiale ved udløbet af levetiden.
"Det kræver en fælles indsats at opnå 100 % genanvendelse, og alle interessenter er nødt til at samarbejde om det. Det vil Vattenfall gerne bidrage væsentligt til. Vindindustrien fortsætter med at vokse for at kunne levere fossilfri energi over hele kloden, og Vattenfall har nu forpligtet sig til at fremme en cirkulær økonomi, der reducerer miljøbelastningen i hele produktets livscyklus," siger Helene Biström, Head of Business Area Wind .
Fuldstændig genanvendelse af vindmøllevinger afhænger af faktorer såsom teknisk udvikling samt støtte i form af politikker og regeringsincitamenter. Og med henblik på at skubbe forretningen frem mod en bæredygtig løsning for udtjente vindmøllevinger, vil Vattenfall fortsat øge sit engagement i drøftelser på tværs af brancher på nationalt niveau såvel som på EU-niveau.