Vattenfall on julkaissut ensimmäisen ihmisoikeuskäytäntönsä. Se kattaa kaikki Vattenfallin toiminnot.
Vattenfall on viime vuosien aikana ottanut suuria harppauksia Power Climate Smarter Living -päämäärällään ja tavoitteellaan mahdollistaa fossiiliton elämä yhden sukupolven kuluessa.
Näiden lisäksi Vattenfall on ottanut suuria askeleita ihmisoikeuksien kunnioittamisessa koko arvoketjussa. Tätä työtä koskevat periaatteet on nyt ilmaistu yrityksen ensimmäisessä ihmisoikeuskäytännössä.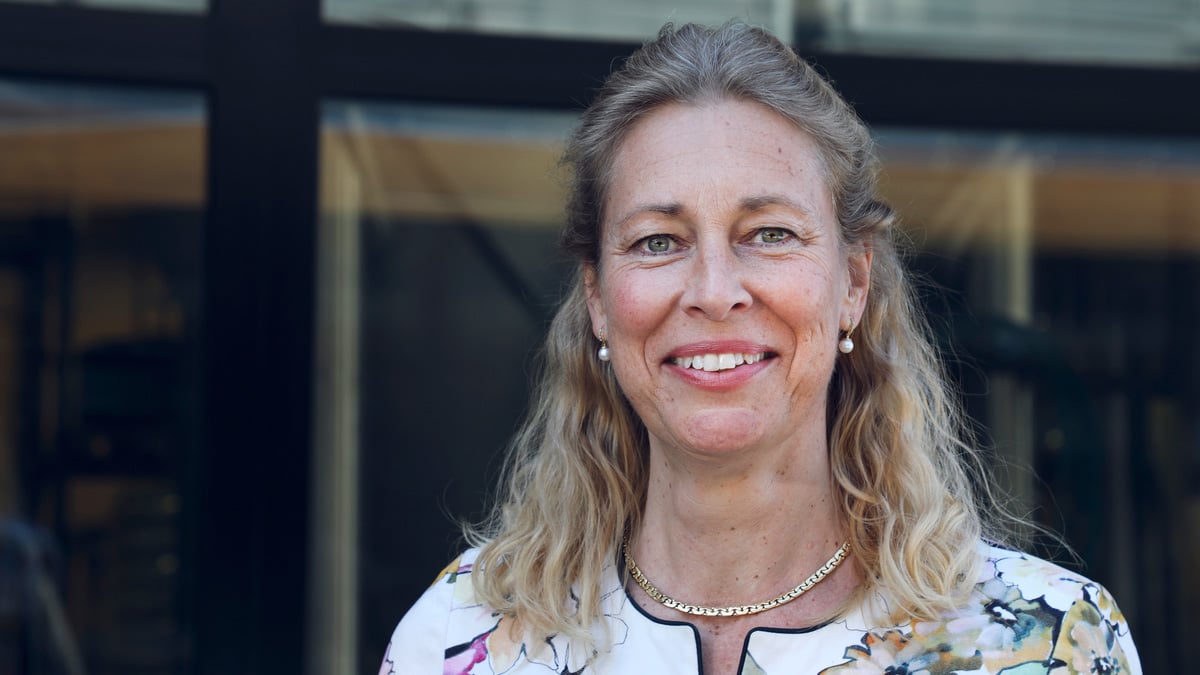 Annika Ramsköld, head of Sustainability at Vattenfall
"Kestävyysvastuun kantaminen koko arvoketjussamme, mukaan lukien yhteiskunnalliset näkökohdat, kuten ihmisoikeudet, on olennaista fossiilittoman elämän saavuttamisessa yhden sukupolven kuluessa. Esitimme toimittajillemme vaatimukset, joilla varmistamme, että hankkimamme tuotteet ovat vastuullisesti toimivien yritysten kestävällä tavalla tuottamia. Tämä merkitsee sitä, että niissä kunnioitetaan työntekijöiden ihmisoikeuksia. Se hyödyttää meitäkin, sillä työntekijät tuottavat korkealaatuisia tuotteita vähemmin haitoin sekä myös innovatiivisemmin", sanoo Annika Ramsköld, Head of Sustainability.
Kattaa kaikki Vattenfallin toiminnot
Ihmisoikeuskäytäntö koostuu kolmesta pääosasta: sitoumuksestamme, yrityksen ihmisoikeusriskien ja vaikutusten tunnistamisesta sekä yrityksen ihmisoikeusriskien ja vaikutusten hallitsemisesta.
Käytännön perustana on Vattenfallin sitoumus: "Sitoudumme kunnioittamaan ihmisoikeuksia tavarantoimitusketjuissamme, toiminnoissamme ja yhteisöissä, joissa toimimme." Tai kuten Vattenfallin toimitusjohtaja Magnus Hall asian ihmisoikeuskäytännössä ilmaisee: "Ihmisoikeuksien kunnioittaminen on liiketoimintamme kestävän harjoittamisen edellytys."
Käytäntö kattaa kaikki Vattenfallin toiminnot, kaikki sidosryhmät mukaan lukien ‒ Vattenfallin hankintoihin käyttämistä paikallisista yhteisöistä aina työntekijöihin ja paikallisiin yhteisöihin, joissa yritys toimii.
Ihmisoikeusriskien ja -vaikutusten tunnistamista ja hallitsemista koskevat osat kuvaavat merkittävimmät riskit ja vaikutukset koko arvoketjuun – olipa kyse tuotantoketjun alkupäästä, Vattenfallin omista toiminnoista tai loppupään paikallisista yhteisöistä, joissa yritys toimii.
"Suurimmat riskimme ovat tuotantoketjussa, etenkin suuren riskin maissa, vaikka omissa toiminnoissammekin on merkittäviä riskejä, kuten vaikutuksemme paikallisiin yhteisöihin ja alkuperäiskansoihin", Ramsköld sanoo.
Käytäntö sisältää myös kuvauksia konkreettisista toimista, joilla parannetaan kykyä arvioida ja hallita näitä riskejä.
Ihmisoikeuksien toimintasuunnitelma
Käytännön tukena on "11 Steps to 2022" -asiakirja. Se on toimintasuunnitelma ja kuvaa 11 tärkeää vaihetta, jotka organisaation on toteutettava tulevan kolmen vuoden aikana ihmisoikeuksia koskevan toimintansa parantamiseksi. Se on ankkuroitu koko yritykseen ja nimeää eri liiketoiminta-alueille tietyt toimet, jotka niiden on tehtävä. Toimintasuunnitelma noudattaa YK:n yrityksiä ja ihmisoikeuksia koskevien ohjaavien periaatteiden kolmea pilaria: ihmisoikeuskäytäntöä ja sen juurrutusta organisaatioon, due diligence -tarkastuksia sekä epäkohtaa ja korjaamista.
Ihmisoikeuskäytäntö ja sen juurrutus organisaatioon:
Ihmisoikeuskäytäntömme on ihmisoikeuksien kunnioittamista koskevan sitoumuksemme kulmakivi, ja siksi juurrutamme sen organisaatioon antamalla työntekijöillemme ihmisoikeuskoulutusta.
Ihmisoikeuksien due diligence -tarkastus:
Vahvistamme, laajennamme ja priorisoimme due diligence -tarkastustamme, jotta voimme tunnistaa, ehkäistä ja lieventää kielteisiä ihmisoikeustilanteita ja ottaa vastuun niiden käsittelystä.
Epäkohta ja korjaaminen:
Mikäli ilmenee ihmisoikeutta koskevia ennakoimattomia tai väistämättömiä haitallisia vaikutuksia, varmistamme, että niitä varten on kanavia, joilla niistä voidaan raportoida ja joilla niiden korjaamiseen voidaan tarttua.
Yksitoista vaihetta on jaettu näihin kolmeen pilariin, joissa vaiheita on joko meneillään tai jo toteutettu.
Lue lisää
Ihmisoikeuskäytäntö ja
11 vaiheesta vuoteen 2022 mennessä (englanniksi).