Duurzaam ketenbeheer
Onze verantwoordelijkheid en verplichting voor duurzaam handelen gaat niet alleen over onze eigen activiteiten, maar ook over onze toeleveringsketen. Vattenfall richt zich op milieuaspecten en sociale aspecten binnen de gehele toeleveringsketen.
We hebben circa 33.000 leveranciers binnen onze vier primaire sourcing- en inkoopstromen: goederen en diensten, energiebrandstoffen (kolen, biomassa, gas en olie), directe verwarmingsbrandstoffen en nucleaire brandstof.
Strategie
Via onze betrokkenheid bij leveranciers, onze duurzaamheids-assessments en samenwerking binnen specifieke sectorinitiatieven willen we onze invloed in de toeleveringsketen vergroten, de relatie met onze leveranciers versterken en de duurzaamheidsprestaties van onze leveranciers verbeteren.
Vattenfalls Gedrags- en Integriteitscode beschrijft hoe we werken en communiceren met onze eigen medewerkers. Onze Gedragscode voor Leveranciers definieert de vereisten en verwachtingen van leveranciers ten aanzien van duurzaamheid. De Gedragscode voor Leveranciers is ook van toepassing op aannemers en onderaannemers.
Omdat Vattenfall zoveel leveranciers heeft en zoveel uiteenlopende goederen, diensten en brandstoffen inkoopt met diverse risicoprofielen en wettelijke en duurzaamheidsvereisten, varieert ook de toepassing van onze Gedragscode voor Leveranciers. We zorgen er altijd voor dat onze contracten onze Gedragscode voor Leveranciers bevatten via een ethische clausule, dat ze zijn afgestemd op relevante sectorinitiatieven zoals Bettercoal of het Sustainable Biomass Program, of een combinatie hiervan.
Gedrags- en integriteitscode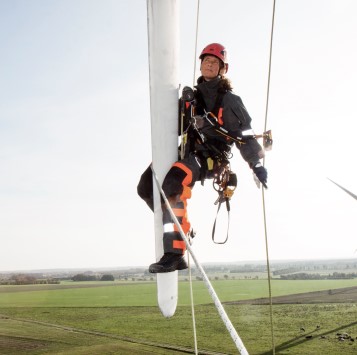 Werk in uitvoering
Onze interne focus ligt op het verbeteren van Vattenfalls sourcing- en inkoopmethoden, vergroten van het bewustzijn, ontwikkelen van richtlijnen voor meer consistentie en het systematische integreren ervan binnen onze functies en Business Area's.
Dit betekent dat we werken met een driestappenbenadering, beginnend met een eerste risico-inventarisatie van het land, de sector en de leverancier. De tweede stap is de evaluatiefase, waarin we reviews, locatiebezoeken en audits uitvoeren om de leverancier vanuit een duurzaamheidsperspectief te evalueren. De derde stap is de controlefase, waarin we de leverancier monitoren en follow-ups van corrigerende maatregelen uitvoeren, om ervoor te zorgen dat de betrokken leverancier verbeteringen blijft doorvoeren.
Omdat we leveranciergerelateerde risico's en effecten niet alleen willen beheersen voor rechtstreekse leveranciers, werken we ook aan het vergroten van onze kennis over de risico's en effecten verder in onze toeleveringsketens. We geloven dat partnerships en samenwerking met stakeholders de grootste kansen bieden voor verandering. We zijn betrokken bij verschillende initiatieven voor de toeleveringsketen en blijven actief in gesprek met ngo's en andere stakeholders.
Gerelateerd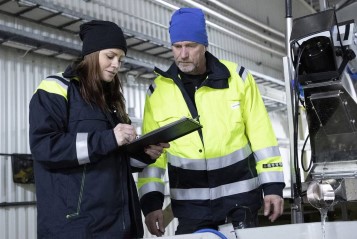 We geloven dat partnerships en samenwerking de grootste kansen bieden voor een positief ef...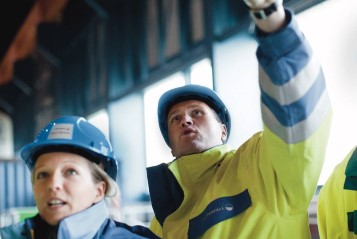 Betrokkenheid bij onze stakeholders in een continue dialoog helpt ons te leren.
Ook interessant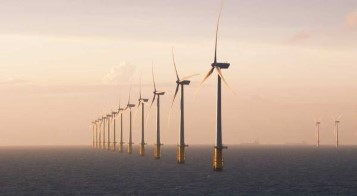 Klimaatverandering is een van de grootste vraagstukken van onze tijd.