Känner du nån tjej som borde bli tekniker? Då ska du tipsa om den 26 mars, när Vattenfall är en av deltagarna i årets "Introduce a girl to engineering"-dag, en inspirationsdag där tjejer och icke-binära personer mellan 13 och 19 år får känna på hur det är att vara ingenjör.
IGE – introduce a Girl to engineering är en dag som ordnas varje år av organisationen Womengineer. En rad svenska teknikföretag inom alla slags branscher deltar med syftet är att unga tjejer ska få en känsla av vad det innebär att var ingenjör. I år är arrangemanget givetvis digitalt.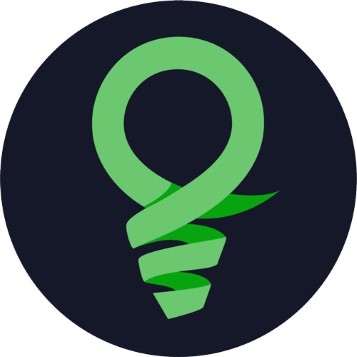 I år ordnas dagen den 26 mars men anmälan behöver vara inne före den 12 mars (se faktaruta)
Inspirationsdagen är öppen för unga tjejer och icke-binära personer mellan 13 och 19 år och målet är att deltagarna ska få träffa förebilder och bli inspirerade till att själva en dag bli ingenjör. Sammanlagt deltar 53 olika företag.
Tina Stark på Vattenfall i Luleå är en av dem som håller i det seminarium som handlar om vattenkraft och om hur vattenkraften kan fungera som energilager för vind och sol.
– Jag skulle önska att många fler tjejer vill utbilda sig till ingenjör. I min klass var vi bara fem av 25. Men ingenjör är ett yrke som är lite abstrakt och svårt att greppa, eftersom det kan vara så mycket. På vår IGE-dag kan man få exempel på vad en ingenjör sysslar med på dagarna och lära sig om vattenkraft. Och så ska vi ha quiz och annat. Det kommer att bli kul, säger Tina.
Viktigaste: visa att teknik är spännande och roligt
Vattenfall deltar med fem olika seminarier, med plats för max 20 deltagare i varje så att alla ska hinna ställa och få svar på sina frågor. Alla seminarier är givetvis kostnadsfria.
Vattenfalls seminarier är inriktade på fem områden, förutom vattenkraft även kärnkraft, eldistribution, fjärrvärme och hållbart energisystem.
Caroline Bohlin, som jobbar med planering av reaktorunderhåll på Forsmarks kärnkraftverk håller i kärnkraftsseminariet tillsammans med kollegan Anette Olsson:
– Vi kommer att berätta och visa hur det är att jobba med kärnkraft med hjälp av filmer och annat där det viktigaste är att vi kan förmedla att det är spännande och roligt att jobba med teknik. Jag tror att det är oerhört viktigt att visa unga tjejer på förebilder, att vi kvinnliga ingenjörer visar att vi finns. Det hade jag själv behövt i den åldern, säger hon.
– Vi hoppas förstås att vi ska kunna få fullt på våra seminarier och att vi ska lyckas att förmedla till alla deltagarna att det är spännande och roligt med teknik och energi och att kanske kunna inspirera några av dem att välja att jobba med energi i framtiden. Idag är det runt 30 procent tjejer på ingenjörsutbildningarna. Det skulle vi förstås vilja att det blir fler, säger Gustaf Flodström som är projektledare från Vattenfall.
Vattenfalls seminarier vid Introduce a Girl to Engineering-dagen 2021:
Vattenfalls ambition är att bli fossilfria inom en generation. Följ med på resan om hur Vattenfalls värmeverksamhet i Uppsala bidrar till den resan. Du får även lära dig hur du själv kan bidra till en hållbar framtid. Vi visar dig vårt nya bygge Carpe Futurum (fånga framtiden).
Visste du att längden på Vattenfalls Eldistributions elnät är så långt att det räcker till 3,5 varv runt jorden. Vattenfall Eldistribution förser nästan 1 miljon kunder med el varje dag. Vi bygger framtidens elnät för ett fossilfritt liv inom en generation.
För att nå vårt mål om ett fossilfritt liv inom en generation behöver vi se utanför vår egen bransch. I detta seminarium får du lära dig om de viktiga miljöfrågorna i omställningen till ett hållbart energisystem.
Du har kanske sett i media och av politiker att det pratas mycket om kärnkraft. Mm det är bra eller dåligt. Om det behövs för Sveriges energibehov. I detta seminarium får du lära dig mer om hur kärnkraft fungerar och på vilket sätt det är viktigt för klimatet.
Visste du att vattenkraften står för ungefär 40% av Sveriges elproduktion och är dessutom helt fossilfri? I detta seminarium får du lära dig mer om Vattenfall och hur vattenkraften hjälper oss att nå vårt mål om ett fossilfritt liv inom en generation.