Environmental responsibility
Biodiversity
All forms of energy production have an impact on biodiversity. Natural landscapes and their inhabitants are mainly affected by the use of land and water resources. Power plants and energy infrastructure can also create barriers that obstruct or alter the natural migration patterns of animals. As Vattenfall's diversified production portfolio encompasses a vast number of potential impacts, we need to have different approaches depending on the type of impact, local conditions, permit requirements and so on. For us, protecting nature and biodiversity is a key focus area and it is highlighted in our environmental policy.
Habitat and species protection
Our approach to biodiversity management includes introducing biodiversity considerations early in projects and site planning, increased attention to biodiversity in permit procedures, and enhanced communication of our activities in order to increase transparency and meet the expectations of public stakeholders. The need to safeguard biodiversity and nature is a key concern for Vattenfall and we always strive to avoid or minimize any negative impacts. For impacts that cannot be fully avoided or mitigated, compensation measures are considered in discussion with the authorities and other stakeholders (such as local communities) as part of the permitting process.
The biotope method – developed by Vattenfall
In addition to including biodiversity considerations early on in environmental impact assessments and permit processes we also calculate the effects on biodiversity when we do life cycle assessments. Since biodiversity is not normally included in a standard life cycle assessment we have developed our own methodology together with external ecology experts.
The Biotope Method accounts for the size of different natural habitats that are used and impacted by our operations. It enables a comparison of the ecological impact and the intended benefits. We use this information to assess and compare different activities that are part of our operations as a part of our continuous work with life cycle analysis. The method is based on the identification and classification of natural habitats in Sweden, partly based on The Swedish Species Information Centre's – ArtDatabanken – list of endangered and rare plants and animal species.
Biodiversity research – a key to improving our performance
Vattenfall is active in biodiversity research, mainly in the wind and hydro power areas, with the aim of increasing knowledge in order to better conduct our operations with the smallest possible impact. We are involved in a number of knowledge-building projects that are being carried out over several years. We also have our own Research & Development program within hydro power but our growing businesses in wind power also means broader activity and engagement in new types of biodiversity research. Here are some examples of different research projects we are engaged in:
Participating in the DEPONS project which aims to develop an evidence-based modelling tool for assessment of the consequences of piling noise disturbance from wind farms on the harbour porpoise population in the North Sea.
We manage the European Offshore Wind Deployment Centre (EOWDC) project, a scientific research program to understand the environmental impacts of offshore wind in the Aberdeen Bay. This ground-breaking research programme provides a fascinating insight into the lives of bottlenose dolphins, salmon, sea trout, sea birds and the communities around the wind farm. The diverse range of projects chosen are based at Vattenfall's EOWDC in Aberdeen Bay.
Vattenfall funds environmental research to improve the knowledge of potential effects of wind farms on wildlife. One example is the study of golden eagles in Northern Sweden. In this study, eagles were tracked over several years using GPS to better understand their activity and to improve impact assessment and siting of wind farms in golden eagle breeding areas.
Biodiversity research
Learn more about the biodiversity projects Vattenfall is active in.
Biodiversity projects
In our work we are constantly facing and engaging with a wide range of biodiversity issues and we are always looking for ways to meet biodiversity challenges in all of our projects. Below are some examples of successful projects carried out with respect to nature protection and biodiversity:
We protect rare and endangered species in our voluntary protected areas. Voluntary protected areas are sites with very high, and sometimes unique, values. Through this voluntary initiative we preserve and manage biodiversity but we also enhance recreation values and inform the public about the values in the different locations. We have four protected areas in northern Sweden located along the Luleälven river and one area located along the Västra Dalälven river.
Vattenfall is helping to preserve a "green Berlin" by creating urban gardens around heat power plants. These gardens are open to everyone to use for planting and relaxation. Urban gardens create an oasis in the middle of town and contribute to a more sustainable society. In Berlin we have also provided space for bee colonies in our fenced substations, which is helping to address the widespread problem of declining bee populations.
At several hydro power stations, e.g. Stornorrforsen (Umeälven river), Hietamankoski and Leuhunkoski (Kymmene river), we construct fish ladders and increase passage capacity for migrating fish such as salmon and sea trout. In Finland we are also restoring streams for the Saimaa salmon, an important part of Finland's natural heritage. The aim of the project is to restore the natural life cycle for the Saimaa salmon in the Koita River, North Karelia region.
The recurring clearance work in the power lines can create and maintain open meadow-like fields, which can serve as important habitats for many threatened species. In our power line corridors we have for example found the rare butterfly marsh fritillary (Vulnerable according to the IUCN red list). Over the past few decades, the marsh fritillary population has faced rapid decline and become endangered as a consequence of landscape and climate changes. Since 2018 we have mapped all power line corridors in GIS to identify important biodiversity hotspots and adjusted clearance is being introduced. At Lidingö in Stockholm, we are part of a pilot project where we test a new way to clear the power line corridors. Here, goats are used instead of machines to keep the landscape open which is also having positive effects on biodiversity.
When Svensk Kärnbränslehantering AB, SKB, builds the nuclear fuel repository in Forsmark, a pond in which pool frogs are known to live, at least historically, will need to be filled in. The pool frog is on the national endangered list and it is a legal requirement to ensure measures to protect the frogs. SKB has undertaken to create new habitats in the form of ponds for the frogs and has dug six new ponds. A frog hotel is also being built as a bonus. The hotel stands two meters above ground level and offers shelter from frost during winter.
We are doing many different types of biodiversity related measures when we build new wind farms, both offshore and onshore. For example, our Ray Wind Farm in Northern England comprises a variety of habitats typical of an upland setting including coniferous woodland, blanket bog, wet and dry heath, acid grassland and waterways. Here we have successfully conducted mitigation measures during construction for many different types of species and habitats. These support a diverse range of wildlife including a number of rare or protected species: red squirrel, badger, otter, bats, reptiles, white clawed crayfish, and a number of owl and raptor species including barn owl, merlin, hen harrier and goshawk.
Through our environmental foundation in Germany – Vattenfall Umweltstiftung – many different types of environmental projects are supported. The foundation is a non-profit organisation from which schools, associations and nature protection groups can apply for grants. The projects mainly focus on urban areas, environmental education, restoration of water courses and re-naturalisation.
At Vattenfall we want to make sure that our office premises constitute, as far as possible, an extension of and a connection between habitats. Therefore, we have set a target to work with biodiversity enhancing measures connected to our offices and we have also developed a catalogue of ideas for initiatives that can support nature and biodiversity at our many different premises.
Water protection
Water protection has been a priority for the general public, governments and our company for many years. Several of our power plants and electricity network transformers are located close to important water sources, which makes it necessary for us to have a high level of readiness and to take preventive actions.
We impact water sources both through our water use (e.g. cooling water for power plants) and by carrying out operations that can impact life underwater and water quality. We are for example actively involved in the environmental adaptation of hydro power in Sweden. This is connected to the Swedish implementation of the Water Framework Directive – WFD. Our goal is to perform the necessary measures to achieve the Environmental Quality Standards in accordance with the WFD. We are conducting different projects and measures to improve conditions and enhance biodiversity, such as restoring rivers and building fish ladders, but also engaging in forefront research on biodiversity. We also work actively to minimise our water consumption, for example by closed cooling cycles in our power plants.
Soil protection
Soils are a habitat and source of livelihood for people, animals, plants and organisms. At the same time they carry out most of the material alteration and degradation processes in the ecosystem. They provide filtration and storage to provide a balance between water and matter, a deposit for mineral resources and energy sources, a basis for agriculture and forestry and an archive of natural and cultural history.
Land-use for industrial sites is one of the origins of biodiversity degradation or even loss. When constructing new installations, we use additional land. Here we aim to limit the area used, to use existing industrial sites and to limit adverse effects of soil degradation. Soil degradation occurs when the soil is covered with hard materials as a result of new buildings and roads.
Another way soil is degraded is by contamination. Preventing soil contamination in our operations requires appropriate design of installations containing chemicals and oil and responsible management of these installations. If we end operations at a site, all chemicals and oils are removed and disposed of, to ensure that no leakage can occur. The whole site is investigated with respect to contaminations and, if necessary, remediation measures are taken in alignment with the authorities.
Related content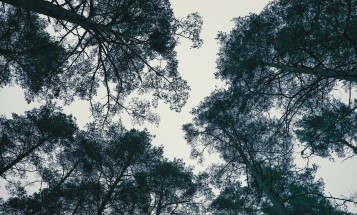 Vattenfall takes environmental aspects into account in all managerial decisions.
See also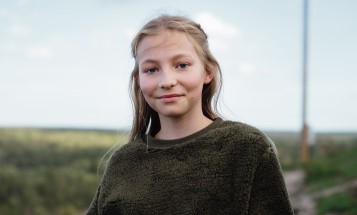 We have decided to make the biggest leap yet to reduce the impact of climate change.