Vattenfall's SMR feasibility study at Ringhals – "Nucelerate West"
Vattenfall is predicting a doubling of the need for electricity by 2045. To have the least possible climate impact, a historically unique new build of fossil-free electricity generation and distribution networks will be needed to meet the demand. To achieve this, Vattenfall believes that all available fossil-free power sources will need to be expanded. For this reason, Vattenfall strives to build small modular reactors (SMRs) at the Ringhals nuclear power plant, if the conditions are right.
In June 2022, we started a feasibility study to assess whether the commercial, legal and technical conditions are in place to build at least two SMRs at Ringhals. If the conditions are met, the aim is to start commercial operation of the SMRs in the first half of the 2030s. To achieve this, Vattenfall will have to carry out preparatory work as early as autumn 2023. This includes ensuring that we have access to the land – most of which is already owned by Vattenfall – to carry out groundworks, build roads and other logistics. We are also making an inventory of natural and cultural values and have developed a dialogue with SMR suppliers.
The feasibility study will be completed by the end of 2023, but preparatory work and analyses will continue for a longer period.
Presentation
Read more about SMRs at Ringhals in this presentation.
Why SMRs?
Vattenfall believes that SMRs can be a vital part of the puzzle for future fossil-free, innovative energy systems in Sweden. We believe that SMRs can entail fewer project risks compared to large-scale reactors – not only with regard to costs, but also complexity and time. This builds on the fact that as light-water reactors, SMRs are a well-known technology and that many of the reactor components are standardised and type approved.
Why Ringhals?
Ringhals is an ideal location for building nuclear power. Southern Sweden has a great need for electricity generation and Ringhals already has nuclear power plants in operation, grid connection availability and solid experience of operating light-water reactors. The Ringhals area is also of national interest for energy generation and is the one location where new reactors can be made operational most quickly.
How are SMRs constructed?
The idea of light-water SMRs is that they are constructed with a focus on modularity, scalability and simplicity from the start. Many of the components can be standardised and manufactured in factories, making on-site construction easier and faster.
SMR feasibility study timeline
Start of the feasibility study.
Application to Svenska kraftnät regarding an investigation into whether more nuclear power can be generated at Ringhals.
Environmental investigation work, application preparations and discussions with authorities, suppliers and local players on a number of issues such as permits, the environment, the cultural environment and various technological solutions.
Field studies and ground surveys around Ringhals aimed at taking inventory of the nature, fauna and cultural values of the area. This lays the foundation for an environmental impact assessment in which Vattenfall describes what needs to be done to care for and protect this environment.
An invitation to tender is sent to the supplier market with regard to the technology and capacity they can provide.
Preparatory work begins, for example on land. Preparatory work in several areas will continue for a long time, at least through 2024.
We are looking to invite authorities, local residents and other parties affected by the project to a consultation. Consultation is the part of the permit process where those affected by the project can ask questions and contribute important information and viewpoints.
The information gathered in the consultation will be compiled and form part of a potential application for a permit to build SMRs and constitute material for Vattenfall's basis for decision.
The feasibility study is expected to be completed and a number of supporting documents will be available. Preparatory work started in parallel earlier this autumn and will continue at least through 2024.
See also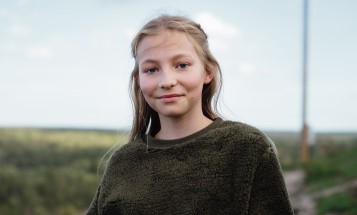 We have decided to make the biggest leap yet to reduce the impact of climate change.