Our strategy
Vattenfall's goal is to enable fossil-free living within one generation.
Vattenfall has formulated a strategy to reach our goal of enabling fossil-free living within one generation. It steers our direction; the way we prioritise business opportunities, focus our efforts and engage our employees, so that we can create value for our stakeholders by remaining a leader in the decarbonisation of our sector and beyond.
Our strategy in a nutshell
Setting out to be a leader in the energy transition
Today a successful energy company needs to be much more than just profitable. Our goal is to enable fossil-free living within one generation, which is in line with expectations from our owner as well as our customers.
Sustainability is the business
We see sustainability as a competitive advantage and an opportunity to grow in new product and market segments. Therefore we are aiming to continuously increase our sustainability ambitions and investments to differentiate from our competitors.
Fossil-free electricity generation is the foundation for value creation
Our portfolio in hydro, nuclear, and electricity distribution in Sweden will deliver value for a long time to come, as these assets are fundamental in the electrification revolution about to gain momentum.
Value and robustness through integration and diversification
As an integrated utility, we are active throughout the energy value chain. Diversification and flexibility are the basis for a robust portfolio that can secure growth and value over time.
Our strategic focus areas
The Vattenfall strategy wheel illustrates our integrated business model and what is needed to succeed with our strategy.
Driving decarbonisation with our customers & partners with focus on greater customer centricity and promotion of electrification and climate smart energy solutions in areas where we have a competitive advantage.
Connecting and optimising the energy system with focus on maximising the value of flexibility and promoting a stable and cost-efficient grid infrastructure.
Securing a fossil-free energy supply with focus on growing in renewables, maximising the value of our existing fossil-free assets, and implementing our CO2 roadmap.
Delivering high-performing operations with focus on being both competitive and cost-effective, leveraging opportunities in digitalisation and taking social and environmental responsibility throughout the value chain.
Empowering our people with focus on securing necessary competence while improving the employee journey and providing a safe working environment.
Enlarged illustration – strategy wheel (PDF 122 kB)
A continuously evolving strategic direction
As the world moves towards net-zero, we see emerging investment opportunities in different decarbonisation technologies such as hydrogen, onshore wind, batteries, fossil-free gas, and nuclear, and we are evaluating several of these opportunities.
In addition, we operate in a complex business environment, largely influenced by macroeconomics, geopolitics, technology developments, and regulations. Our strategic direction is therefore continuously evolving so that we can continue to create value for our customers and society at large in the energy transition and remain financially robust, while pursuing our path towards a net-zero value chain in 2040.
See also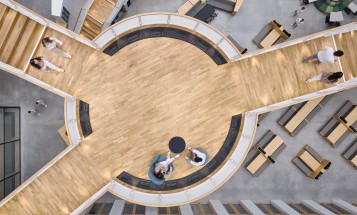 We call on policy-makers to create the regulatory environment that enables the transition ...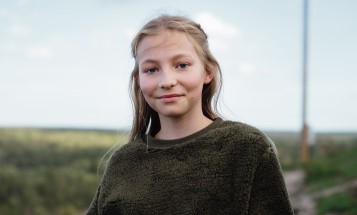 We have decided to make the biggest leap yet to reduce the impact of climate change.