Our strategy
Vattenfall's goal is to enable fossil-free living within one generation.
Vattenfall has formulated a strategy to reach our goal of enabling fossil-free living within one generation. The strategy steers our direction; the way we prioritise business opportunities, focus our efforts and engage our employees, so that we can create value for our stakeholders by remaining a leader in the decarbonisation of our sector and beyond.
Our beliefs about the future
Below, we summarise our view of the future, which represents the most important trends we need to monitor, leverage and navigate to successfully deliver on our strategy.
Sustainability is the business
Sustainability is increasingly becoming a competitive advantage and business necessity.
Competition intensifies further, with new players and capital entering the market
We believe more players and actors will want to join the race towards sustainability as the competitive advantage of sustainable business models and products grows.
Broad common understanding crucial to ensure the required pace of change
While regulation and policy drive the transition forward, a common view for infrastructure build-out is lacking which risks slowing down permitting processes and the implementation of projects.
Accelerating demand for fossil-free electricity will challenge the energy system
As electrical vehicles are rolled out, and heating and industrial processes increasingly become powered by electricity, the demand for fossil-free electricity will accelerate.
Bridging the skills gap will be critical to succeeding in the energy transition
Changing demographics and an accelerating energy transition will create an increasing labour shortage, resulting in fierce competition for key technical and project management skills.
Corporations need to build resilience to unexpected change
Driven by increased digitalisation, geopolitical instability and new types of criminal activities, companies will increasingly be forced to tackle new and evolving threats such as cyber-attacks, disruptive events, disinformation and espionage.
Our five strategic focus areas
Vattenfall has decided on five strategic focus areas to guide the strategic direction. They illustrate how Vattenfall creates traction given the context it operates in, and how to capture business opportunities in the energy transition. The strategy wheel is based on the integrated utility logic and describes the focus throughout the value chain (top three parts) and the internal organization to make it happen (two lower parts).
Driving decarbonisation with our customers & partners with focus on increasing customer centricity and promoting electrification and climate smart energy solutions in areas where we have a competitive advantage.
Connecting and optimising the energy system with focus on maximising the value of flexibility and promoting a stable and cost-efficient grid infrastructure.
Securing a fossil-free energy supply with focus on growing in renewables, maximising the value of our existing fossil-free assets, and implementing our CO2 roadmap.
Delivering high-performing operations with focus on being both competitive and cost-effective, leveraging opportunities in digitalisation and taking social and environmental responsibility throughout the value chain.
Empowering our people with focus on securing necessary competence while improving the employee journey and providing a safe working environment.
See also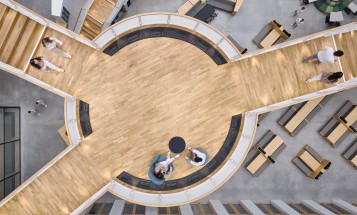 We call on policy-makers to create the regulatory environment that enables the transition ...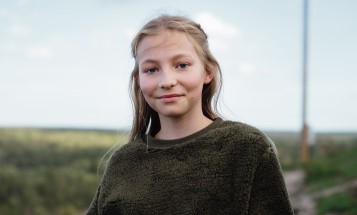 We have decided to make the biggest leap yet to reduce the impact of climate change.