Our strategy
Vattenfall's goal is to enable fossil-free living within one generation.
Vattenfall has defined a strategy with the purpose to Power Climate Smarter Living and enable fossil-free living within one generation. This commitment to our customers, stakeholders and employees provides clear direction, engagement and focus as well as significant business opportunities.
The pace of change towards fossil-free energy must be accelerated and Vattenfall is driving this transition through further electrification and greater reliance on renewable energy.
Our beliefs about the future
Our beliefs underpin our strategy and represent our view of what is necessary to ensure Vattenfall's success given the overall context in which we operate.
Sustainability is the business – and a prerequisite for access to customers, competence and investors
Customers want to reduce their carbon footprint, employees seek companies with strong values and investors are increasingly integrating sustainability into their decision-making. Businesses viewed as forward-thinking and sustainable will be able to leverage stakeholder expectations to their benefit.
To best serve the needs of customers, a total energy perspective is necessary
Customers often seek simple, integrated solutions which do not require them to be experts. Companies who can provide simple solutions that truly focus on customer needs by effectively leveraging their expertise across the full energy value chain will have a strong competitive advantage.
Further electrification is a key enabler of fossil-free living
Electrification represents an opportunity to reduce carbon emissions in the transportation, heating and industrial sectors. Suppliers of fossil-free electricity and heat, as well as the respective network operators, will play an increasingly important role in the work to combat climate change.
Given the pace required, demand for fossil-free electricity and distribution infrastructure will increase significantly.
Digitalisation of the entire energy value chain is required to leverage flexibility and serve customers
As renewable resources increase and industries electrify, electricity networks will be challenged, making it necessary to better leverage existing infrastructure and the potential for flexibility. In addition, customers expect instant information and access as smartphone applications and internet-based solutions are the main interface for customer service and interaction. A digitalised energy value chain will enable this.
New competencies, speed in learning and diverse and inclusive teams are critical in the energy transition
New skill sets and competencies will constantly be required as our industry transitions into new ways of interacting with customers, technology and society. Speed in learning, and the ability to adapt to new ways of working will be important competitive advantages and enable the delivery of new products and more efficient processes. Company cultures that are inclusive to diverse points of view will be critical to foster this learning environment and attract and retain talent.
Cost efficiency and competitiveness are prerequisites for value creation and growth
Increased competition in both core and new businesses puts pressure on margins, necessitating a focus on both cost efficiency and competitiveness in order to deliver value. Improving efficiency throughout the value chain will play a significant role.
Our five strategic focus areas
We have updated our strategy wheel to better show how we are creating traction given the context we operate in, and how we are capturing business opportunities to support our purpose to Power Climate Smarter Living and our goal of enabling fossil-free living within one generation.
Driving decarbonisation with our customers & partners with focus on increasing customer centricity and promoting electrification and climate smart energy solutions in areas where we have a competitive advantage. (Formerly: Leading towards sustainable consumption)
Connecting and optimising the energy system with focus on maximising the value of flexibility and promoting a stable and cost-efficient grid infrastructure. (New)
Securing a fossil-free energy supply with focus on growing in renewables, maximising the value of our existing fossil-free assets, and implementing our CO2 roadmap. (Formerly: Leading towards sustainable production)
Delivering high-performing operations with focus on being both competitive and cost-effective, leveraging opportunities in digitalisation and taking social and environmental responsibility throughout the value chain. (Formerly: High-performing operations)
Empowering our people with focus on securing necessary competence while improving the employee journey and providing a safe working environment. (Formerly: Empowered and engaged people)
See also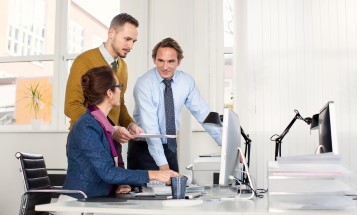 We call on policy-makers to create the regulatory environment that enables the transition ...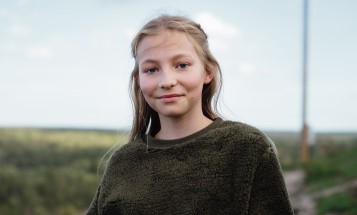 We have decided to make the biggest leap yet to reduce the impact of climate change.