Governance structure
The parent company of the Vattenfall Group, Vattenfall AB, is a Swedish public limited liability company with registered office in Solna, Sweden. Vattenfall AB is thereby subject to the provisions of the Swedish Companies Act.
The main decision-making bodies are the Annual General Meeting (AGM), the Board of Directors and the President. The AGM elects the Board of Directors, which in turn appoints the President, who is responsible for the day-to-day administration in accordance with the Board's guidelines and instructions.
The Governance structure
Important internal and external rules and regulations for Vattenfall
External rules and regulations:
Swedish and foreign legal rules
The Swedish Corporate Governance Code ("the Code")
Stock exchange rules for fixed-income instruments registered on Nasdaq Stockholm
International Financial Reporting Standards (IFRS) and other accounting rules
The Global Reporting Initiative (GRI) Standards and UN Global Compact as well as reporting according to Green Bonds Principles, Science Based Targets and Task Force on Climate-related Financial Disclosures (TCFD)
Internal rules:
The Board's and committees' Rules of Procedure, including the CEO instruction and instructions for reporting to the Board
The Vattenfall Management System (VMS), including the Code of Conduct and Integrity, and other internal governance documents
Ownership
Vattenfall AB is wholly owned by the Swedish state. Major parts of the Group's business are carried out in wholly and partly owned subsidiaries. For more information about legal entities within the Vattenfall Group, see the Annual and Sustainability Report, note 18 to the consolidated accounts.
See also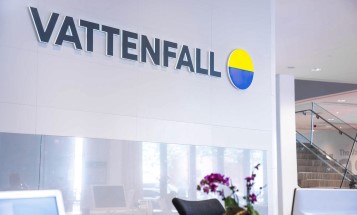 Our latest annual and sustainability report, interim reports and other presentations.