The open innovation platform green:field
Let's do business. Together.
The open innovation platform green:field brings together people with promising business ideas both within and outside Vattenfall, and helps you put your ideas into practice and integrate them at Vattenfall.
In doing so, we wish to develop new business models and offers more rapidly for our customers and organize our everyday operations more efficiently.
Our goals
The primary goal of green:field is to put business on a level playing field. In contrast to many standard accelerator programs or incubators, individual partnerships and coaching sessions are the main focus.
Of course, by collaborating with startups, we want to access new technologies and business models. But mainly we want to build sustainable relationships with promising startups with excellent ideas and, in the process, benefit from their dynamic, agile and creative culture.
Our goal is to become a partner and paying customer and support startups with their entry into the market.
Green:field in a nutshell
Who we are looking for
We are looking for startup collaboration partners in varying areas, examples of previous areas of interest have been:
Floating solar
Hydrogen production from renewable energy
Robotics for O&M.
What we offer
Business on a level playing field and individual cooperation:
More than 100 years of experience
Industry contacts
Individual projects & management
About us
We are the single point of contact for linking startups with the right people in the company and providing the "large, anonymous corporation" with a contact for new business ideas.
Related content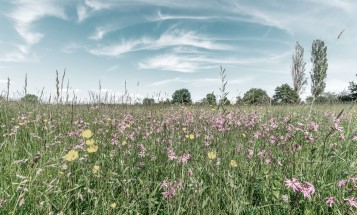 To meet the unprecedented challenges we are facing, acceleration is needed.