Supply chain responsibility
Our responsibility and commitment to act sustainably is valid not just within our operations, but extends to our supply chain as well. By focusing on environmental and social aspects throughout our supply chain, we can gain long term advantages, principally by reducing risk, reducing cost, and improving our brand value.
Vattenfall has approximately 30 000 suppliers across our four primary sourcing and purchasing streams: goods and services, commodity fuels; coal, biomass, gas and oil, directly sourced heat fuels, and nuclear fuel.
Strategy
Through our supplier engagement strategy, sustainability assessments, and collaborating in specific industry initiatives, we are striving to increase our influence in the supply chain, to strengthen relationships with our suppliers, and to improve our suppliers' sustainability performance.
Vattenfall's Code of Conduct and Integrity governs the way Vattenfall communicates and works with our own employees. Our Code of Conduct for Suppliers and Partners – CoCfSP defines the company's requirements and expectations of suppliers with respect to sustainability. The Code of Conduct for Suppliers and Partners also applies for partners, contractors and subcontractors.
As Vattenfall has so many suppliers and buys such a wide range of goods, services and fuels with varying risk profiles and legal and sustainability requirements, implementation of our CoCfSP varies. Regardless, we ensure that contracts include either our CoCfSP through an ethical clause, that they are aligned with relevant industry initiatives such as Bettercoal or the Sustainable Biomass Program, or some combination of these.
Work in progress
Our internal focus is to improve Vattenfall's sourcing and purchasing methods, increase awareness, develop guidelines to increase consistency and make it systematic across our functions and business areas. This means that our aim to continuously improve consists of a three-step approach, starting with an initial risk assessment of the country, sector and supplier. The second step is the assessment phase, where desktop reviews, site visits and/or audits are carried out to evaluate the supplier from a sustainability perspective. The third step is the monitoring phase where the supplier is monitored and follow-ups of corrective actions are carried out, to ensure that the supplier in question continues to improve.
With the ambition to manage supplier-related risks and impacts beyond first tier suppliers, we are working to increase our knowledge of risks and impacts further down in our supply chains. We believe partnerships and collaborations with stakeholders offer the greatest opportunities for change and we participate in various supply chain initiatives and we actively seek dialogue with NGO's and other stakeholders.
Related content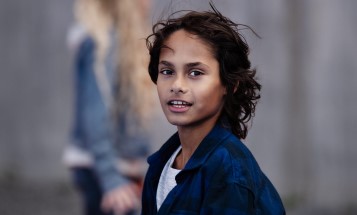 We are responsible for respecting all internationally recognised human rights agreements.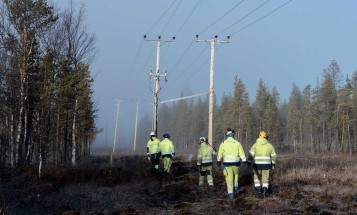 Partnerships and collaborations offer great opportunities for positive impact.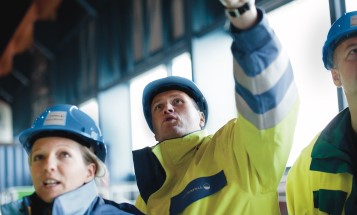 We engage with our stakeholders to understand their concerns and expectations on us.
See also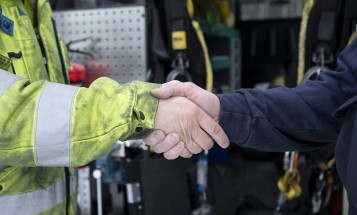 Vattenfall's suppliers are important stakeholders and vital to the success of our business...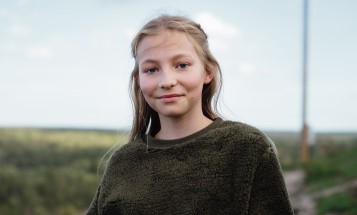 We have decided to make the biggest leap yet to reduce the impact of climate change.