UN development goals
Vattenfall's strategy is in line with the UN's sustainable development goals.
In 2016, based on our materiality analysis, an analysis of our strategic objectives, and internal dialogues and workshops, Vattenfall identified six goals that are most relevant to the company and to which it can provide the most meaningful global contribution. Our more recent materiality analyses, including in 2018 and 2020, have confirmed these six prioritised UN Sustainable Development Goals.
Sustainable development goals
The United Nations' sustainable development goals are a call for action to promote prosperity while protecting the planet.
Our prioritised UN goals
7
Affordable and clean energy
9
Industry, innovation and infrastructure
11
Sustainable cities and communities
12
Responsible consumption and production
17
Partnership for the goals
Vattenfall also affects several other goals locally (for example 5 Gender equality, 8 Decent working conditions and economic growth, 15 Life on land) or via suppliers (for example 6 Clean water and sanitation, 8 Decent working conditions and economic growth, 10 Reduced inequality).
How is Vattenfall going to achieve the six prioritised goals?
Goal 7 Affordable and clean energy is what our strategic objective Leading towards Sustainable Consumption is about. Vattenfall contributes for example via initiatives such as Environmental Production Declaration (EPD) and Life Cycle Assessments (LCA), so customers know what impact the electricity and heat they buy from Vattenfall has.
Vattenfall develops new products that enable customers to generate their own energy (solar, heat pumps) and even sell it to Vattenfall or others (PowerPeers). In the Netherlands, Vattenfall/Nuon has joined an initiative called Energy Poverty. Together with insurance companies, several cities and municipalities like Amsterdam and Almere, Vattenfall finds solutions that prevent customers from falling into the financial debt trap.
Goal 7 also includes dramatically improving energy efficiency. Here, Vattenfall's internal Group goal is to reduce > 1000 GWh 2016–2020 in its facilities. Customers can improve their energy efficiency by using energy services such as EnergyWatch and SmartGrid Gotland.
Goal 9 Industry, innovation and infrastructure is the goal where Vattenfall has initiated various new partnerships and projects, such as collaborations with energy-intensive Swedish industries like SSAB/LKAB and Northvolt. Also, the entire e-mobility investment with everything from the older partnership based initiatives like Roadmap Sweden, Elbilsupphandlingen and Nollzon to the new InCharge network reflects Vattenfall's ambition to drive development and clearly contribute.
Goal 11 Sustainable cities and communities. Vattenfall's cooperation with Uppsala is a good example of realising a common climate target with a city (the climate protocol was unique in nature and very much before its time and has now been followed by renewed cooperation agreement), investing in infrastructure (electricity, district heating with renewable fuels and waste incineration, remote cooling, e-mobility charging) and collaborating with different players and customers in the cities.
The 100% Renewable project (in Sweden, but also the studies Vattenfall conducted for Germany and the Netherlands) have provided a good basis for discussing with various players (cities, politicians, etc.) how to realise and optimise the 100% conversion to renewables.
The goal also includes "safeguarding the world's cultural and natural heritage", which is reflected in Vattenfall's cooperation with local players, such as Pen y Cymoedd and Sami, and former Sorbs in Eastern Germany.
Goal 12 Responsible consumption and production fits hand in hand with our purpose Power Climate Smarter Living and our strategic objectives Leading in Sustainable Consumption and Leading in Sustainable Production. Vattenfall's entire CO2 roadmap is about sustainable production and supporting our customers and partners to use their energy sustainably and also to have their own sustainable production.
Furthermore, wind power initiatives, the conversion of the lignite plant Klingenberg to gas, customer offerings such as EnergyWatch and heat pumps, clear product declarations such as EPD and LCA, different cooperation with suppliers and customers and attracting energy-intensive industries, such as data centres, to Sweden from countries with a higher share of fossil in its electricity production are proof points and success stories of our commitment.
In Goal 12, resource efficiency, reduction of hazardous chemicals, waste, emissions to air and water are also affected. For example, Vattenfall started substituting its creosol poles in Distribution with new modern poles. There are ongoing discussions and follow-up with the business on chemicals and waste connected to circular economy.
Goal 13 Climate action. Our focus and our purpose – Power Climate Smarter Living – is completely in line with this goal. Vattenfall is committed to climate actions and energy transition such as 100% Renewable, 100% Energiewende and 100% renewable NL.
On a European level, Vattenfall is involved in various discussions around improving the European Emission Trading Scheme, how to end fossil dependence, sustainable biomass, etc.
Goal 17 Partnerships for the goals. Major cooperation is in many ways a prerequisite for success, as the goals need to be on a large scale to have global impact. Vattenfall has intensified cooperation with other players. This applies to the electrification of the transport sector and industries, the construction of wind power (bringing in investors and cooperating in Eurowind to find common sustainability criteria and streamline planning, construction and operation, etc.) and providing our customers with sustainable products in cooperation with for example Brainheart and Varmt & Skönt in Sweden, as well as helping our larger customers achieve sustainable production (HYBRIT [industry cooperation], Northvolt [battery manufacturing]).
Related content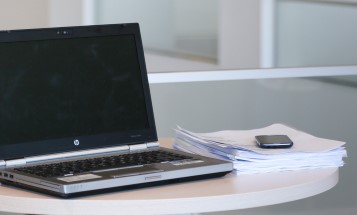 The sustainability policy and governance measures are part of our management system.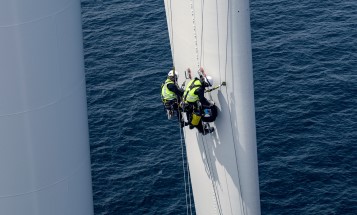 Sustainability ratings are an increasingly important consideration for investors.
See also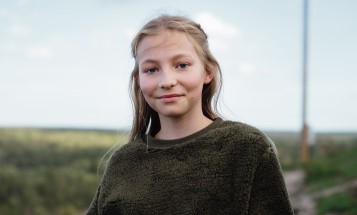 We have decided to make the biggest leap yet to reduce the impact of climate change.