Aalborg Forsyning køber Vattenfalls sidste danske kraftvarmeværk Nordjyllandsværket for 823 millioner danske kroner. Virksomheden overtager det kulfyrede kraftvarmeværk den 31. december 2015.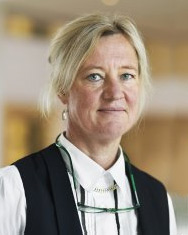 Ingrid Bonde
Vattenfalls CFO.
Det kommunale Aalborg Forsyning køber Nordjyllandsværket til en virksomhedsværdi på 823 millioner kroner, bestående af 725 millioner kroner som kontantydelse samt overtagelse af afviklingsforpligtelser og miljøansvar.
Aalborg Forsyning overtager ejerskabet af kraftvarmeværket den 31. december 2015. Alle nuværende 112 medarbejdere vil overgå til Aalborg Forsyning.
"Et vigtigt skridt"
Ingrid Bonde, Vattenfalls CFO, udtaler: "Med frasalget i Danmark har Vattenfall gennemført et vigtigt skridt i virksomhedens overgang fra fossile brændsler til vedvarende energi. Det glæder os at være nået til enighed med Aalborg Forsyning, og vi er sikre på, at både kunder og medarbejdere har fået en ansvarlig ejer på lang sigt. Vi vil gerne takke medarbejderne og ledelsen for deres fremragende indsats i den periode, hvor Vattenfall har ejet Nordjyllandsværket."
Vattenfall har tidligere frasolgt to kraftvarmeværker i Danmark; Amagerværket i 2013 og Fynsværket i 2014.
---
Nordjyllandsværket
Vattenfall købte kraftværket den 1. juli 2006. Nordjyllandsværket består af to blokke:
Blok 2 blev idriftsat i 1977 (og anvendes i dag hovedsageligt i perioder med spidsbelastning), og Blok 3 blev idriftsat i 1998.
Blok 3 har en installeret effekt på 410 MW el og 490 MW fjernvarme.