Verdens største blockchain-hackathon i Holland
Den 5.-8. april gennemføres verdens største blockchain-hackathon for anden gang i Digital City i Groningen, Holland, med deltagelse af et team fra Nuon/Vattenfall.
Over 600 deltagere fra flere end 22 lande skal i teams samarbejde om ved hjælp af blockchain-teknologi at finde systemløsninger på udfordringer, som virksomheder og/eller offentlige myndigheder rundt omkring i verden står over for. Nuon er sammen med GasUnie og New Energy Coalition sponsor for sporet Energy Transition (energiomlægningssporet). I år fokuserer udfordringen på de nye love og bestemmelser om beskyttelse af datasikkerhed, personoplysninger og privatlivets fred (GDPR; EU's generelle forordning om databeskyttelse).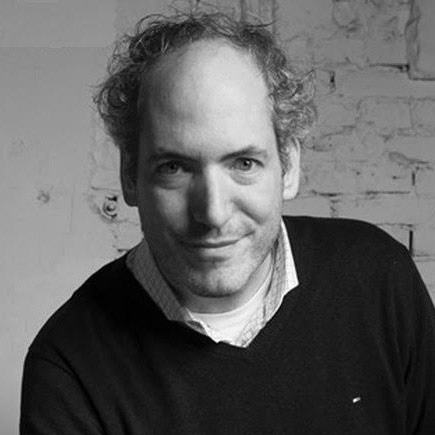 De deltagende teams skal ved hjælp af blockchain-teknologi udarbejde prototyper til energiselskaber og deres kunder, så relevante data kan modtages og benyttes på en måde, der er i overensstemmelse med de nye love og bestemmelser, samtidig med at det også fungerer som et bidrag til energiomlægningen. Den vindende prototype vil, hvis den er praktisk gennemførlig, blive fuldt udviklet af sponsorerne bag det pågældende spor.
I sidste måned blev Energy Track Deep Dive gennemført hos Nuon som forberedelse til blockchain-hackathonet i april. Hvilket billede bør det fremkalde på vores nethinde? Det forklarer Michiel Sintenie, Senior Business Developer.
Lad os begynde ved begyndelsen: hvad er energy track deep dive?
"Denne session – som vi kalder et "deep dive"' – handler om at dykke ned i detaljerne for at forberede de teams, der deltager i hackathonet; i vores tilfælde de teams, der har tilmeldt sig sporet Energy Transition (energiomlægningssporet). Vi brugte dagen til at se nærmere på energimarkedet generelt samt på brugen af blockchain-teknologi i energisektoren, så vi derefter kunne grave dybere ned i de anvendelsescases, hackathonet handler om."
Hvad præcis går opgaven ud på for de deltagende teams?
"I energisektoren har vi en masse udfordringer, vi skal have løst. Vi skal håndtere omlægningen af energimarkedet, og derudover er der nye love og bestemmelser vedrørende persondata på vej (GDPR). Vi har beskrevet en række udfordringer til hackathonet. Vi vil gerne have, at vores anvendelsescases til dette hackathon fokuserer på GDPR. Hvordan kan GDPR ved hjælp af blockchain-teknologien bidrage til omlægningen af energimarkedet? Forestil dig for eksempel, at forbrugerne har en slags "digital bankboks". Dataene tilhører den enkelte forbruger. De kan så bruge en tilladelsesstruktur til at videregive deres data på sikker vis til de forskellige parter, der arbejder i energisektoren. På den måde vil det ikke længere være eksempelvis Nuon, der opbevarer dataene – i stedet vil Nuon have adgang til specifikke data."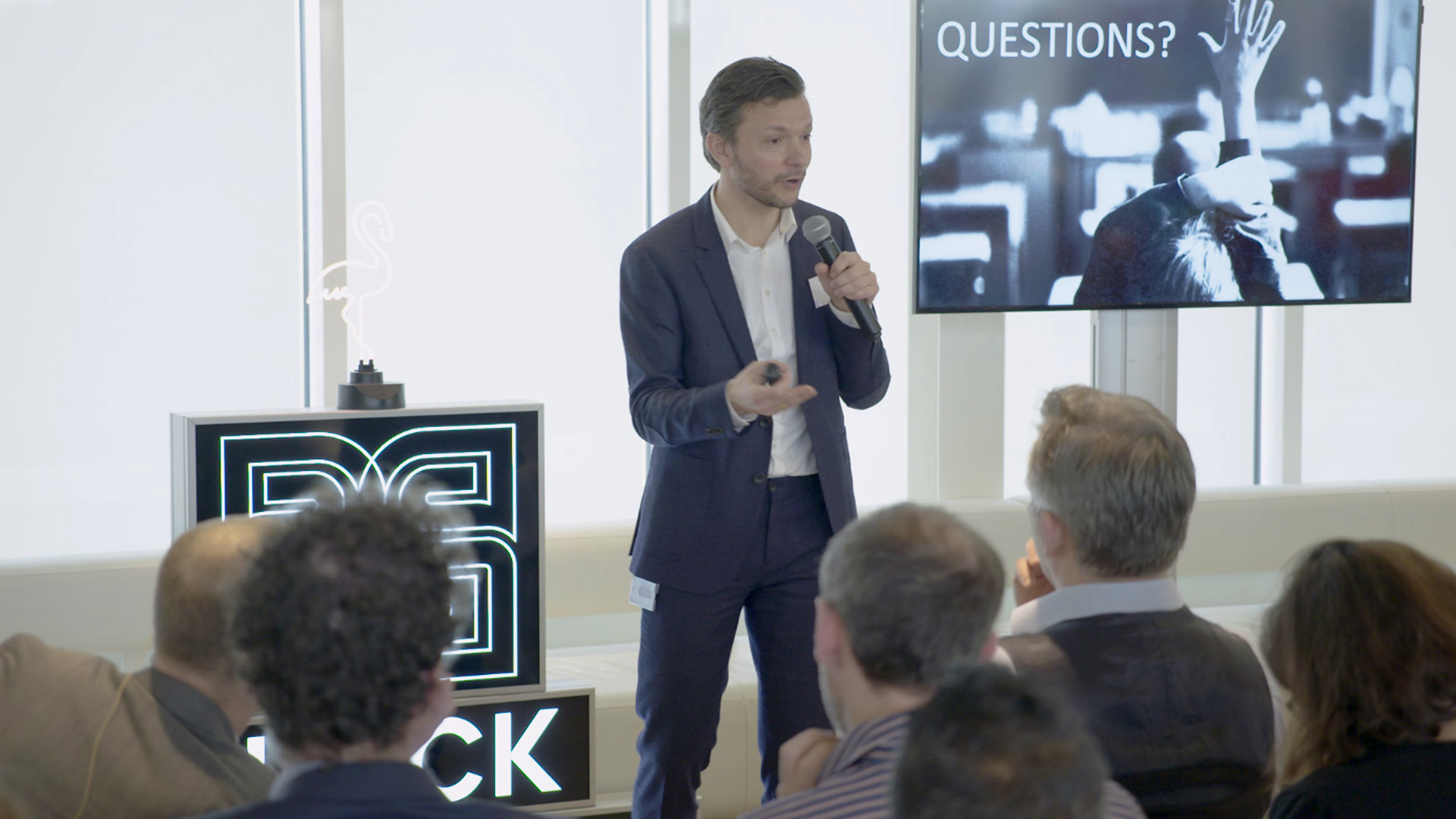 Reinier Treep, Data Protection Officer, under Energy Track Deep Dive.
Hvem er det, der engagerer sig i et hackathon som det her?
"Det er teams bestående af udviklere og forretningsspecialister, lige fra forskellige virksomheder og offentlige myndigheder til studerende, som kan deltage. Sidste år deltog et pænt antal medarbejdere fra Nuon i ToBlockchain-teamet. I år har vi endda et helt Nuon/Vattenfall-team. Men ifølge reglerne må de faktisk ikke arbejde i sporet Energy Transition (energiomlægningssporet). De skal i stedet deltage i sporet Machine Economy (maskinøkonomisporet)."
Kan du give os et eksempel på en blockchain-løsning?
"Et eksempel er Enerchain, der er et peer-to-peer-handelssystem baseret på blockchain-teknologien, som BA Markets afprøvede med succes sidste år. Der findes en video af fremlæggelsen af Enerchain med Kilian Leykam, Business Development Manager i BA Markets. Ved hjælp af det system kan Vattenfall og andre kommercielle virksomheder købe og sælge el uden at benytte mellemled og handelsplatforme. Det betyder, at de betaler meget lavere transaktionsomkostninger og kan arbejde mere effektivt. Vi ser også på et proof of concept for B2C-markedet. I øjeblikket er fokus primært på aktuelle processer og business cases, hvor formålet er at gøre transaktionerne mere effektive.
---
Hvad er blockchain?
En blockchain er en distribueret database, hvilket betyder, at et antal forskellige parter (noder) har en kopi. De vedligeholder kæden og kontrollerer hinanden. Hvis kæden opdeles midlertidigt, benyttes der desuden en form for konsensus til at bestemme, hvilken del, der vil blive fortsat.
Blockchain gør det muligt at udføre såkaldte "peer-to-peer"-transaktioner på sikker og gennemskuelig vis, uden at man behøver involvere en betroet tredjepart.
Blockchain-teknologien kendes hovedsageligt fra Bitcoin – den virtuelle valuta, der gør det muligt at foretage indbetalinger hurtigt og direkte overalt i verden, uden man behøver at involvere en bank.