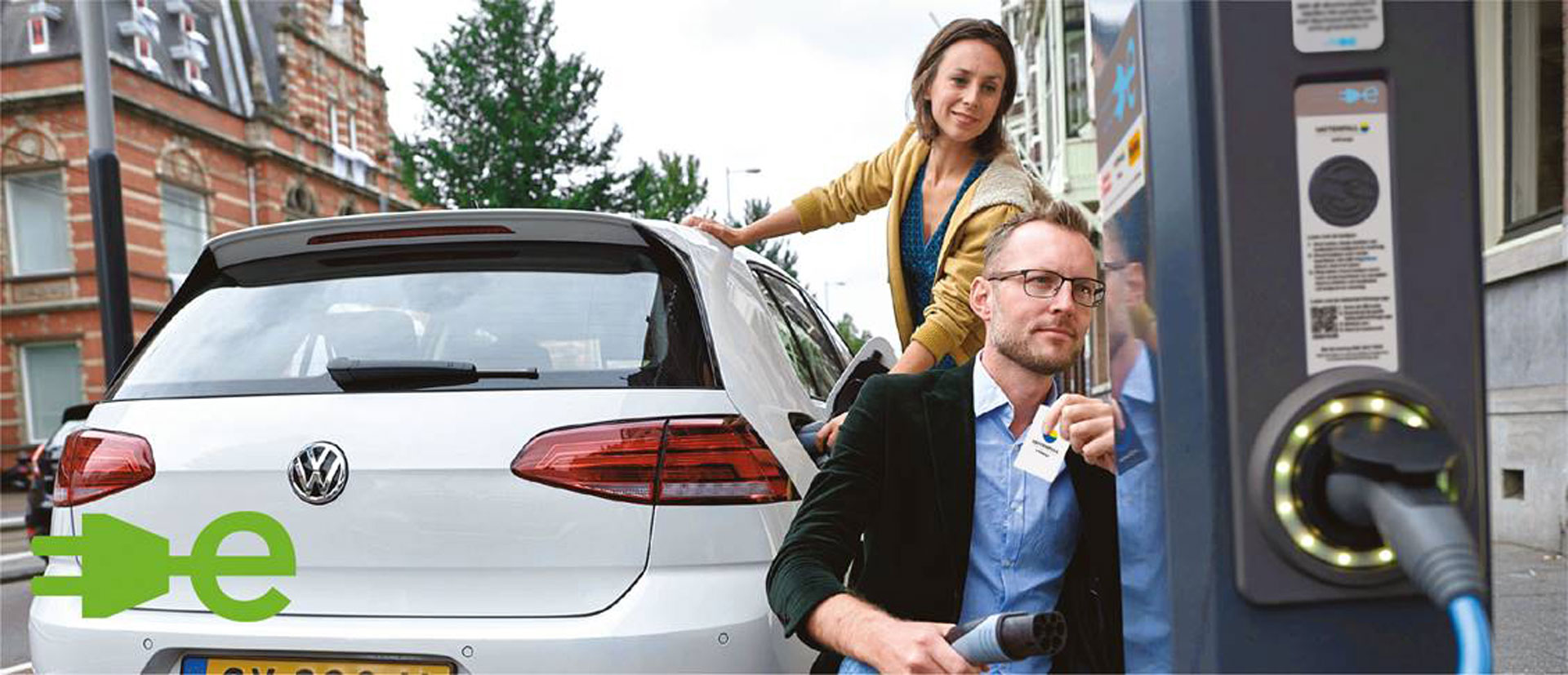 Intelligente ladestationer for et mere bæredygtigt elnet
Omkring 80 offentlige ladestationer, der er ejet af en række hollandske kommuner, er nu blevet forsynet med innovativ software, der styrer opladningshastigheden for elkøretøjer i forhold til elforsyningen.
I de kommende år vil stadigt mere af elektriciteten i elnettet komme fra sol og vind, men udfordringen er, at mængden af el fra disse to energikilder svinger med de aktuelle vejrforhold. På solrige dage med stærk vind er der en stor mængde af el, mens der på andre tidspunkter er meget mindre. Med Green Charging-systemet bestemmer mængden af tilgængelig el, hvor hurtigt køretøjer oplades. Når den tilgængelige mængde el er høj, oplades køretøjerne ved maksimal hastighed, mens opladningshastigheden reduceres midlertidigt, hvis mængden af el falder, f.eks. på grund af mindre vind. På denne måde bidrager førerne af elkøretøjer til at give plads til svingningerne i elforsyningen, hvilket muliggør en højere andel af vedvarende energi i systemet. De deltagende kommuner vil gerne fremme denne udvikling og har stillet 80 ladestationer til rådighed for pilotprojektet.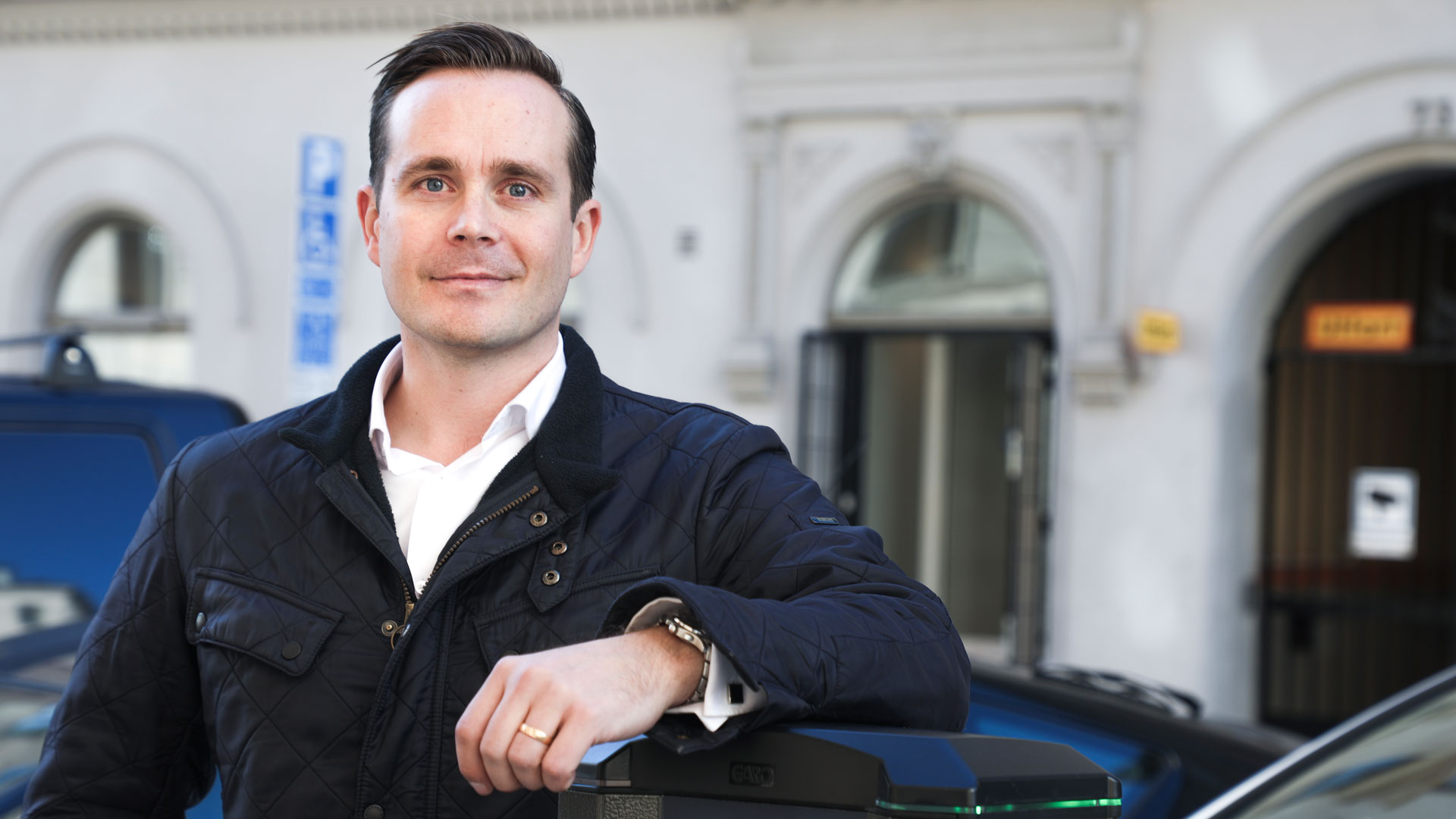 Tomas Björnsson, Head of E-mobility
"Bæredygtig opladning er afgørende for bæredygtig kørsel med elkøretøjer. Og systemer, som det vi indfører nu, er en afgørende udvikling med henblik på energiomlægningen og for at opnå vores og samfundets mål for luftkvalitet og klimaet," siger Tomas Björnsson, Head of E-mobility hos Vattenfall. "Gennem dette pilotprojekt ønsker vi at vise, at vi ved at kombinere vores InCharge-ladeserviceydelser og vores trading-serviceydelser kan fremme en bedre udnyttelse af elnettet, og at førere af elkøretøjer potentielt kan se frem til lavere priser på længere sigt."
Intelligent innovation
Tricket er her, at softwaren, der er udviklet af Vattenfall, i bund og grund forbinder ladestationerne med det såkaldte "imbalance market" (marked for ubalancer - se boks), hvor mængden af produceret og forbrugt el overvåges nøjagtigt. Hvert 15. minut kontrollerer ladesoftwaren, hvor meget el der er tilgængeligt, og justerer ladestationernes kapacitet i overensstemmelse hermed.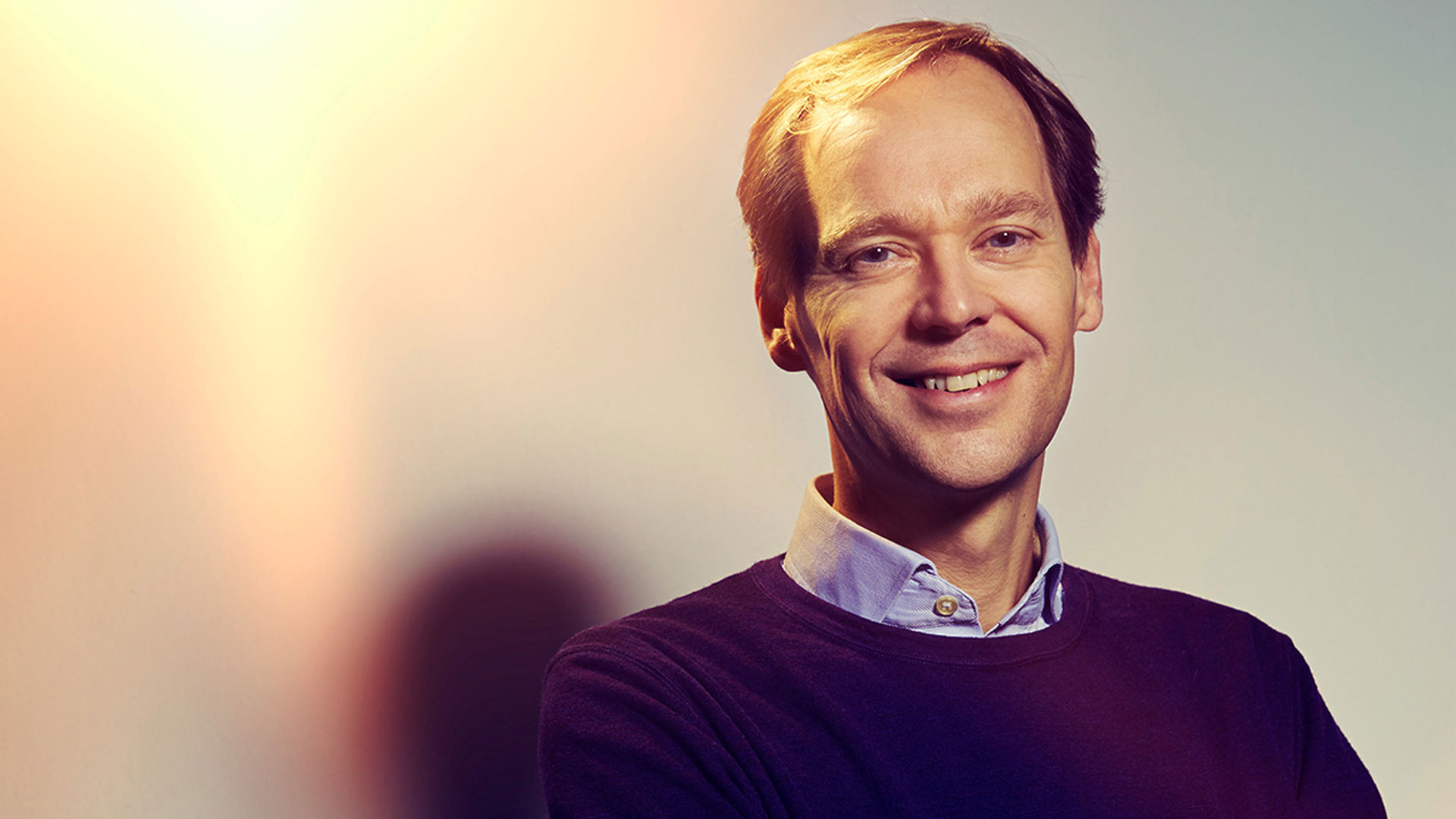 Erik Suichies, Head of BU Customers i BA Markets
"For bilisten er denne fleksible ladekapacitet god, idet opladningen sker, når priserne er lave. Og fleksibilitet bliver stadigt mere vigtigt for at opretholde et stabilt elnet," siger Erik Suichies, Head of BU Customers i BA Markets. "Fleksibel opladning baseret på prisprognoser for markedet for ubalancer vil bidrage til at stabilisere elnettet, og ved at udnytte elnettet bedre og undgå spidsbelastninger skaber opladningssystemet plads til at føje flere af de svingende vedvarende energikilder til elnettet. I de kommende år forventes det hollandske marked at vokse til to millioner elbiler, og dette pilotprojekt er endnu et skridt på vejen mod at have plads til så mange biler i systemet og gøre det muligt at leve fossilfrit inden for én generation."
Førere af elkøretøjer drager fordel uden at bemærke det
Førere af elkøretøjer ønsker naturligvis at kunne stole på altid at starte ud med et fuldt opladet batteri. Derfor har softwaren indbyggede begrænsninger. Eksempelvis sker opladning altid ved maksimal kapacitet i de første 30 minutter, og kapaciteten er aldrig reduceret i mere end 30 minutter i løbet af en tre timers periode. På den måde bemærker førere af elkøretøjer næsten ikke virkningen af intelligent opladning, men de vil spare penge på længere sigt, fordi Green Charging-systemet undgår perioder, hvor der produceres mindre strøm, og hvor el derfor er dyrere.
Projekter for opladning af elkøretøjer i Holland og Tyskland
Green Charging er et af de tre pilotprojekter, der kører i Holland og Tyskland.
Tomas Björnsson forklarer: "Vattenfall har koncessionsrettighederne til offentlig opladning af elbiler i Amsterdam. Her driver vi mere end 3.500 ladestationer, hvoraf omkring 900 er med i det såkaldte Flexpower-projekt, hvor vi styrer ladestationerne på basis af daglige lastkurver fra netoperatøren og prognoser for produktionen fra solcellepaneler i lokalområdet. På tidspunkter, hvor den almindelige efterspørgsel topper i et område, får vi fra netoperatøren besked om at skalere ned på det output, som vores ladestationer leverer, navnlig hvis de lokale solcellepaneler samtidig ikke leverer tilstrækkelig strøm."
I Berlin gennemfører Vattenfall og Berlin Waste Management (BSR), som er ansvarlig for affaldshåndteringen for to millioner husstande i byen, et andet pilotprojekt inden for fleksibel opladning af BSR's 80 elkøretøjer. Vattenfall optimerer opladningen ved at styre den hen på tidspunkter, hvor priserne er lave, dvs. navnlig når der er kraftig vind og høj solenergiproduktion, og efterspørgslen er lav.
"Disse pilotprojekter giver en forsmag på den type serviceydelser, der vil være tilgængelige for førere af elkøretøjer, og som reducerer omkostningerne for slutkunden uden at påvirke serviceydelsernes kvalitet og kundeoplevelsen," konkluderer Tomas Björnsson.
---
Sådan fungerer markedet for ubalancer (imbalance market):
På energimarkedet skal alle parter aflevere planer til den systemansvarlige for transmissionsnettet (TSO) med angivelse af, hvor meget de producerer eller forbruger. Hvis deres faktiske produktion eller forbrug afviger fra denne plan, skaber de en ubalance i energisystemet. Disse ubalancer håndteres af TSO'erne med hjælp fra markedet for ubalancer for at stabilisere elnettet. Jo mere fleksibel produktion, der tilføjes energisystemet, desto mere vil afvigelser fra det planlagte i forhold til den faktiske produktion øges og således behovet for også at tilføje systemet mere fleksibelt forbrug.
Kommuner, der deltager i Green Charging-pilotprojektet
Green Charging er et samarbejde mellem Vattenfall, Dutch MRA-Elektrisch og 11 kommuner: Aalsmeer, Alkmaar, Amstelveen, Bergen NH, Edam-Volendam, Heemskerk, Huizen, Nieuwegein, Oostzaan, Ouder-Amstel og Zaanstad.