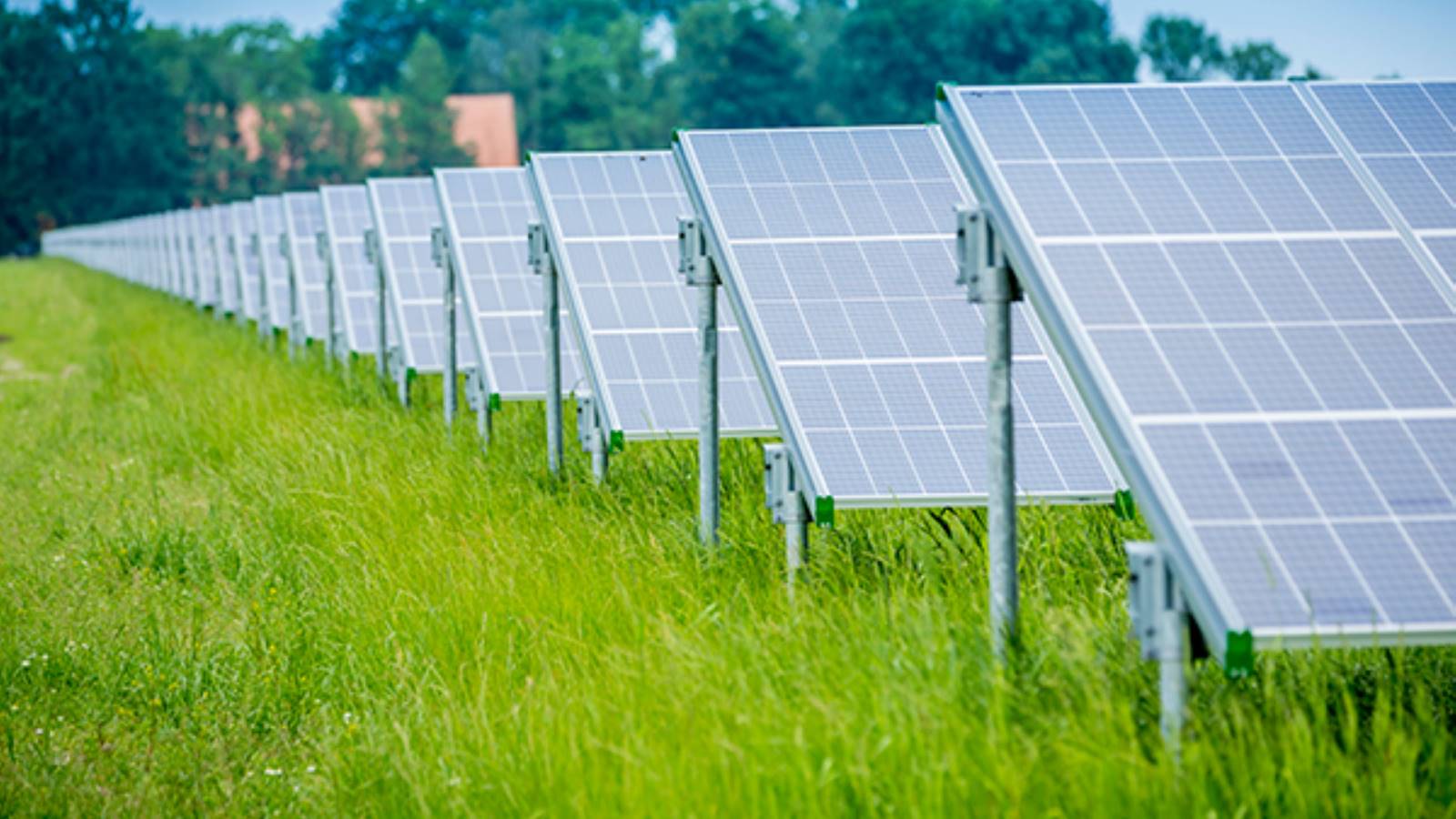 Akker van de toekomst: zonneparken gecombineerd met akkerbouw
Vattenfall wil mogelijkheden onderzoeken om akkerbouw en het opwekken van zonne-energie te combineren. Het bedrijf wil onderzoeken of het mogelijk is om agrarische grond dubbel te gebruiken en is op zoek naar een samenwerking met kennisinstellingen om dit te testen in de praktijk.
Vattenfall richt zich momenteel, naast realisatie van zonnepanelen op daken van haar klanten, vooral op de ontwikkeling van grote zonneparkprojecten maar ziet ook mogelijkheden om landbouwgrond en zonnepanelen te combineren. "We horen regelmatig van agrariërs, politici en natuurorganisaties dat zij het zonde vinden om landbouwgrond in te zetten voor zonneparken. Door te onderzoeken of we zonneparken ook kunnen combineren met landbouw, willen we de acceptatie van onze zonneparken in de omgeving vergroten."
Haalbaarheid onderzoeken
Vattenfall wil nu eerst de haalbaarheid van dit concept onderzoeken. Daarbij wordt gekeken naar het effect op de gewassen en worden de technische consequenties in kaart gebracht. Denk daarbij aan arbeidsintensiteit, beheergemak en het kostenaspect.
Door dubbel gebruik te maken van de schaarse landbouwgrond in Nederland kan de opbrengst van een perceel bijna verdubbelen. 'Van 100% opbrengst van alleen landbouw of alleen zonnepanelen op een perceel verwachten we dat de omzet naar 160% kan als je beide opties combineert. Het perceel levert dan landbouwgewassen én duurzame energie. Maar het moet wel haalbaar zijn en we moeten daarbij ook zelf een afweging kunnen maken of het uitvoerbaar is', aldus Margit Deimel, Directeur Grootschalig Zon bij Vattenfall.
Kennis opdoen en delen
"We willen op verschillende locaties aan de slag om op die manier te achterhalen wat de optimale inrichting is voor zo'n zonnepark en wat het optimale exploitatiemodel is. Er moet bijvoorbeeld voldoende licht op de zonnepanelen vallen om energie op te wekken, maar ook op de grond eronder zodat er gewassen kunnen groeien. Die gewassen hebben ook voldoende water nodig en daar moet in voorzien worden. Wij zijn natuurlijk geen akkerbouwer, dus we moeten op zoek naar de juiste partijen om gebruik te maken van elkaars kennis," licht Margit toe. De combinatie van het opwekken van groene energie en deze manier van gewassen verbouwen, levert enorm veel kennis op over deze 'akker van de toekomst'. In potentie zou er van alles onder de zonnepanelen kunnen groeien, maar Vattenfall wil alleen kijken naar gewassen die niet te hoog groeien, dus geen mais, asperges of bamboe. 'Denk bijvoorbeeld aan koolsoorten, uien, aardappels, penen of zacht fruit', aldus Margit Deimel.