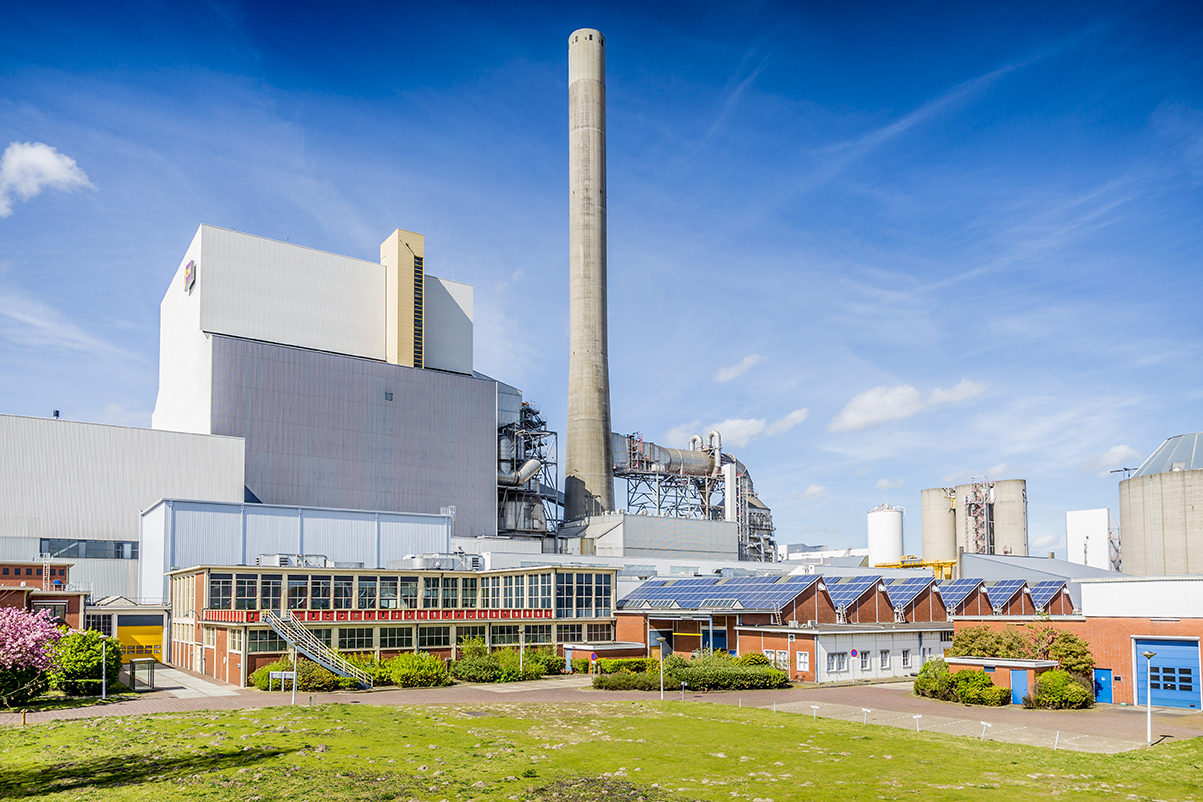 Laatste maanden Hemweg-centrale: voorbereidingen sluiting in volle gang
Nog 2 maanden, en dan wordt de kolencentrale aan de Amsterdamse Hemweg uit bedrijf genomen. Het team van Vattenfall werkt hard aan de voorbereidingen voor het stilleggen en uiteindelijk ontmantelen van de centrale, en de herplaatsing van het personeel. Het merendeel van de betrokken medewerkers heeft binnen Vattenfall hun werk kunnen behouden, op een andere locatie.
Voor een kleine groep mensen die specifieke kolen-gerelateerde werkzaamheden verrichten wordt nog gekeken naar een nieuwe plek. Voor een aantal van hen is plek op de andere productielocaties van Vattenfall in de regio, bijvoorbeeld in Diemen en Velsen, of is plek in het ontmantelingstraject dat in 2020 wordt gestart. Er is het volste vertrouwen dat ieder van hen goed terecht komt.
"Hoewel het wetsvoorstel om kolen te verbieden als brandstof voor elektriciteitsproductie pas in november aan bod komt in de Eerste Kamer, richten we ons volledig op een sluiting per 1 januari 2020. Dat kan simpelweg niet anders, omdat we duidelijkheid moeten bieden aan onze mensen, én omdat we te maken hebben met lopende contracten met leveranciers, die tijdig stopgezet moeten worden", legt Alexander van Ofwegen, directeur Warmte & Productie bij Vattenfall Nederland uit. Als eindverantwoordelijke voor de Hemweg-8 centrale is hij vanaf de start van de uitfaseringsdiscussie betrokken bij het proces.
"Wij zijn vanaf dag één helder geweest: wij zien als Vattenfall geen toekomst voor kolen en staan open voor gesprekken met het kabinet voor een vervroegde sluiting. Dat hebben we richting de politiek zo uitgesproken, en daar zijn we ook altijd duidelijk over geweest richting onze mensen. We hebben ons daarmee kwetsbaar opgesteld", legt Van Ofwegen uit. Waar ik het meest trots op ben is dat onze mensen, terwijl zij flink onder vuur kwamen te liggen, elke dag opnieuw met enorme inzet en betrokkenheid de centrale draaiende hebben gehouden. Zij hebben zelf een grote rol gespeeld in hun nieuwe carrière pad en houden daarmee zelf de regie over hun eigen toekomst. Dat dat lukt in tijden van heftige discussie en publiek debat, vind ik ontzettend knap."
Eén van de belangrijkste vragen rond de sluiting van de Hemweg-centrale is waar de elektriciteitsvoorziening nu vandaan zal komen. Van Ofwegen: "Wij zetten in Nederland allereerst vol in op zon en wind, bijvoorbeeld met windpark Hollandse Kust Zuid. Maar als het niet waait, of er schijnt geen zon, dan is er wel flexibele back-up nodig. Daarvoor zijn er in Nederland voldoende, relatief nieuwe gascentrales beschikbaar, die in de toekomst zelfs op groene waterstof CO2-vrije stroom kunnen produceren. Maar dat vraagt ook wat van de politiek: nu nog kan het goedkoper zijn om stroom uit het buitenland te importeren die niet duurzaam is opgewekt – dat moeten we willen voorkomen. Een versterking van het Europese CO2-beprijzingssysteem is essentieel om de stap van fossiele naar duurzame productie te versnellen."
Momenteel worden plannen ontwikkeld voor het terrein van Vattenfall aan de Hemweg, dat zal fungeren als fossielvrije 'hub' voor elektriciteit en warmte, zowel in productie, als doorvoer én tijdelijke opslag van energie. Daarnaast vormt de Hemweg-locatie in de toekomst het centrum voor de productie van alternatieve brandstoffen als groene waterstof en synthetische kerosine. Hiermee voorzien we onder meer de luchtvaart van verantwoorde brandstof. Vattenfall ontwikkelt de fossielvrije transitie van de Hemweg-locatie met partners in de Haven en de metropoolregio Amsterdam.
Marieke van Doorninck, wethouder Ruimtelijke Ontwikkeling en Duurzaamheid van Amsterdam is enthousiast over de plannen: "De omslag die we de komende jaren op het Hemwegterrein gaan zien, is letterlijk duurzaam werk in uitvoering. Het is geweldig om te zien hoe kolen snel worden vervangen door groene waterstof, zonnepanelen en duurzame brandstof. Het terrein van Vattenfall wordt met productie, transport en opslag van schone energie een belangrijke schakel in onze klimaatneutrale stad."