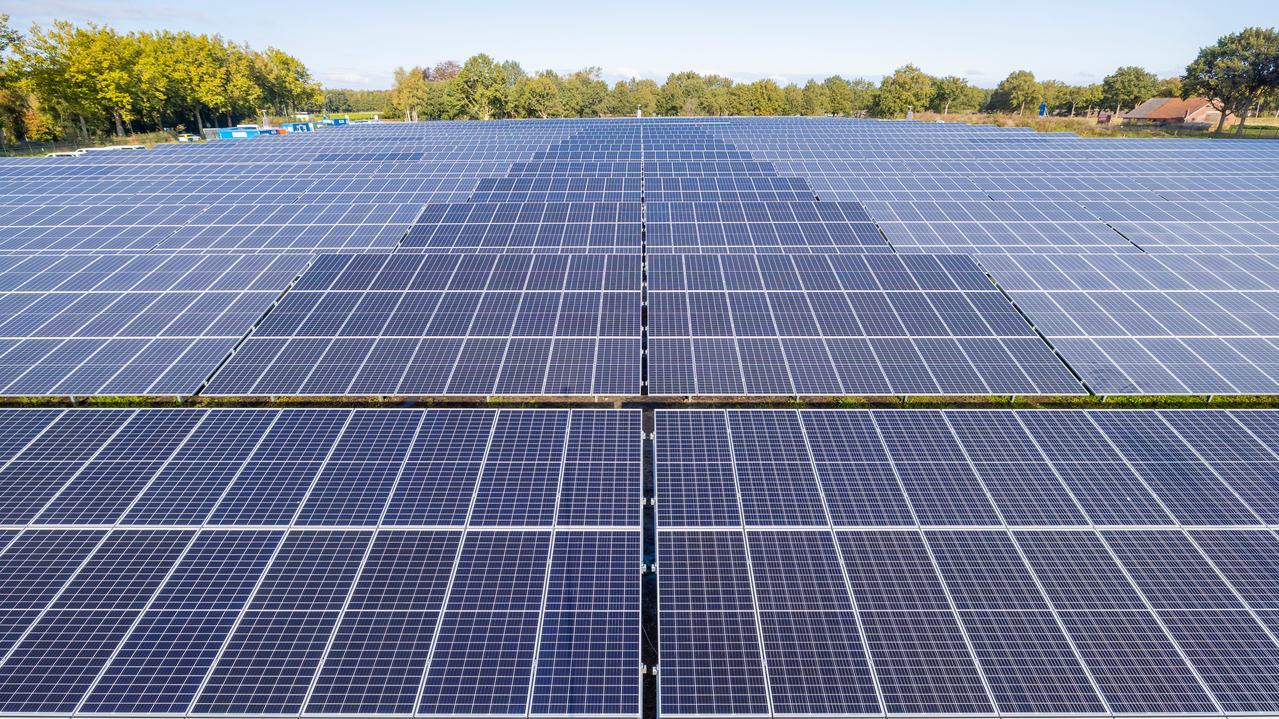 Vattenfall start met bouw zonnepark Kooypunt
Begin volgend jaar start Vattenfall met de bouw van een zonnepark op bedrijventerrein Kooypunt. Het park wordt ontwikkeld in samenwerking met Port of Den Helder en zal in het najaar van 2021 gereed zijn.
Margit Deimel, directeur ontwikkeling grootschalig zon bij Vattenfall: "We zijn blij en trots dat we het zonnepark nu daadwerkelijk gaan bouwen en op die manier bij te kunnen dragen aan de duurzaamheidsambities van Port of Den Helder. Vattenfall wil graag binnen een generatie fossielvrij leven mogelijk maken, maar dat kunnen we natuurlijk niet alleen. Daarom zoeken we nadrukkelijk samenwerking met lokale ondernemers, zowel voor de bouw van het park als voor het afnemen van de stroom, om samen Helderse stroom te maken voor de Noordkop."
30.000 zonnepanelen
Tussen de Mastenmakersweg, de Rijksweg (N9) en het spoor verrijzen op de bijna 15 hectare grond meer dan 30.000 zonnepanelen. De zonneweide heeft een geïnstalleerd vermogen van 12,5 MW en produceert jaarlijks ongeveer 13.000 MWh stroom. Dat komt overeen met het energieverbruik van zo'n 3.500 Nederlandse huishoudens. Een mooie stap voorwaarts in de missie van Vattenfall: fossielvrij leven mogelijk maken binnen één generatie.
Zonnepark met open karakter
Het bijzondere aan dit zonnepark is de landelijke inpassing. Er wordt een aarden wal aangelegd om het park aan het zicht te onttrekken en er liggen sloten rondom het park in plaats van hekwerk. Hierdoor krijgt zonnepark Kooypunt een open karakter, zonder al te grote inbreuk te maken op het landschap.
Oog voor lokale ondernemers
Voor de werkzaamheden tijdens bouw wil Vattenfall zo veel mogelijk samenwerken met lokale partijen. Ook kunnen lokale ondernemers GVO-certificaten afnemen. Dit is een certificaat waarmee je als ondernemer kunt bewijzen dat de stroom die je gebruikt groen is. Helderse stroom dus voor bedrijven uit de Noordkop.
Jacoba Bolderheij, CEO Port of Den Helder: "Ik ben ontzettend blij met de volgende fase in dit project en dat er gestart gaat worden met de aanleg van het park, niet in de laatste plaats omdat in deze fase lokale aannemers uit de regio het park kunnen gaan bouwen! Met elkaar hebben we grootschalig opwekking van duurzame stroom gerealiseerd. Ik ben er trots op dat ons terrein op deze manier bij kan dragen aan de totstandkoming van een fossiel vrije regio én fossielvrije samenleving samen met Vattenfall."
Januari 2021: start bouw
Begin 2021 start de bouw voor het zonnepark. Eerst moet het terrein gereedgemaakt worden, er moeten bijvoorbeeld geulen gegraven worden voor kabels. Vervolgens worden de stalen palen geheid die gaan zorgen voor een stevige basis voor de zonnepanelen. Daarna komen de frames en tot slot worden de zonnepanelen bevestigd.
Aan het eind van de zomer worden de zonnepanelen op het net aangesloten en volgt er een testperiode. In het najaar van 2021 wordt het zonnepark opgeleverd en komt de eerste groene stroom uit de Port of Den Helder.
Foto Jorrit Lousberg: Zonnepark Gasselternijveen, Drenthe