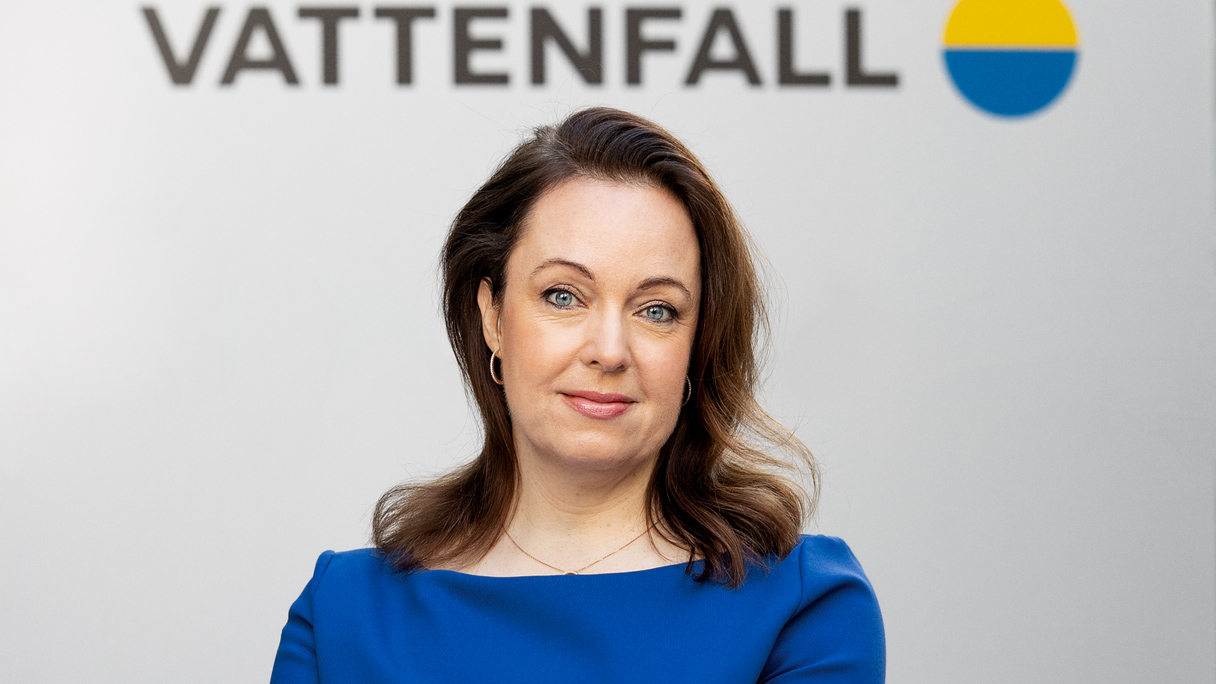 Anna Borg, CEO Vattenfall, spreekt op klimaatconferentie van Joe Biden
Vattenfalls CEO Anna Borg is door de Amerikaanse president Joe Biden uitgenodigd om aanstaande vrijdag te spreken op de White House Leaders Summit on Climate. Borg zal ingaan op hoe Vattenfall innovatie stimuleert om klimaatverandering tegen te gaan, de kern van Vattenfalls bedrijfsstrategie om fossielvrij leven binnen één generatie mogelijk te maken.
Op vrijdag 23 april neemt Borg deel aan de sessie 'The innovation agenda to build tomorrows clean industries'. Ze zal toelichten hoe Vattenfall, samen met partners en klanten in heel Europa, werkt aan de uitfasering van fossiele brandstoffen. In het bijzonder zal ze benadrukken hoe elektrificatie de industrie zal veranderen, zoals via 's werelds eerste fossielvrije staalproject HYBRIT, een partnerschap tussen SSAB, LKAB en Vattenfall.
Zo'n veertig wereldleiders zijn uitgenodigd voor Joe Bidens digitale klimaatbijeenkomst in aanloop naar de VN-klimaatconferentie in Glasgow in november. Onder de genodigden zijn de presidenten van landen als Rusland en China, maar ook de premiers van Denemarken, Noorwegen en Duitsland. Er staan geen Nederlandse genodigden op de lijst. Vattenfall is één van slechts vijf bedrijven en organisaties die de wereldleiders zullen toespreken tijdens deze sessie. Over Vattenfalls deelname zegt Borg in een interview met het Zweedse persbureau TT: "Hybrit draait om een cluster van industrieën dat verbonden is door de gezamenlijke zoektocht naar een fossielvrije toekomst, zo'n partnership zal bijgedragen hebben aan deze uitnodiging. Ik ben erg blij dat Vattenfall de kans krijgt om deel te nemen."
De White House Leaders Summit on Climate is per livestream te volgen. Meer informatie volgt later deze week.
Datum en tijd sessie 'The innovation agenda to build tomorrows clean industries': vrijdag 23 april CET 14.00-15.00 uur.
Foto Anna Borg: Vattenfall/Peter Knutson