Crowdfunding ska bygga solkraftparker i Nederländerna
Nu kan Nuons kunder för första gången köpa in sig i en solpark som ett betydelsefullt steg mot mer hållbar energiproduktion i landet.
Genom ett nytt crowdfunding-program drivet av Nuon kan holländare investera i solenergi med hållbar avkastning. Initiativet växte fram ur en idé från en medarbetare vid Vattenfalls dotterbolag i Nederländerna.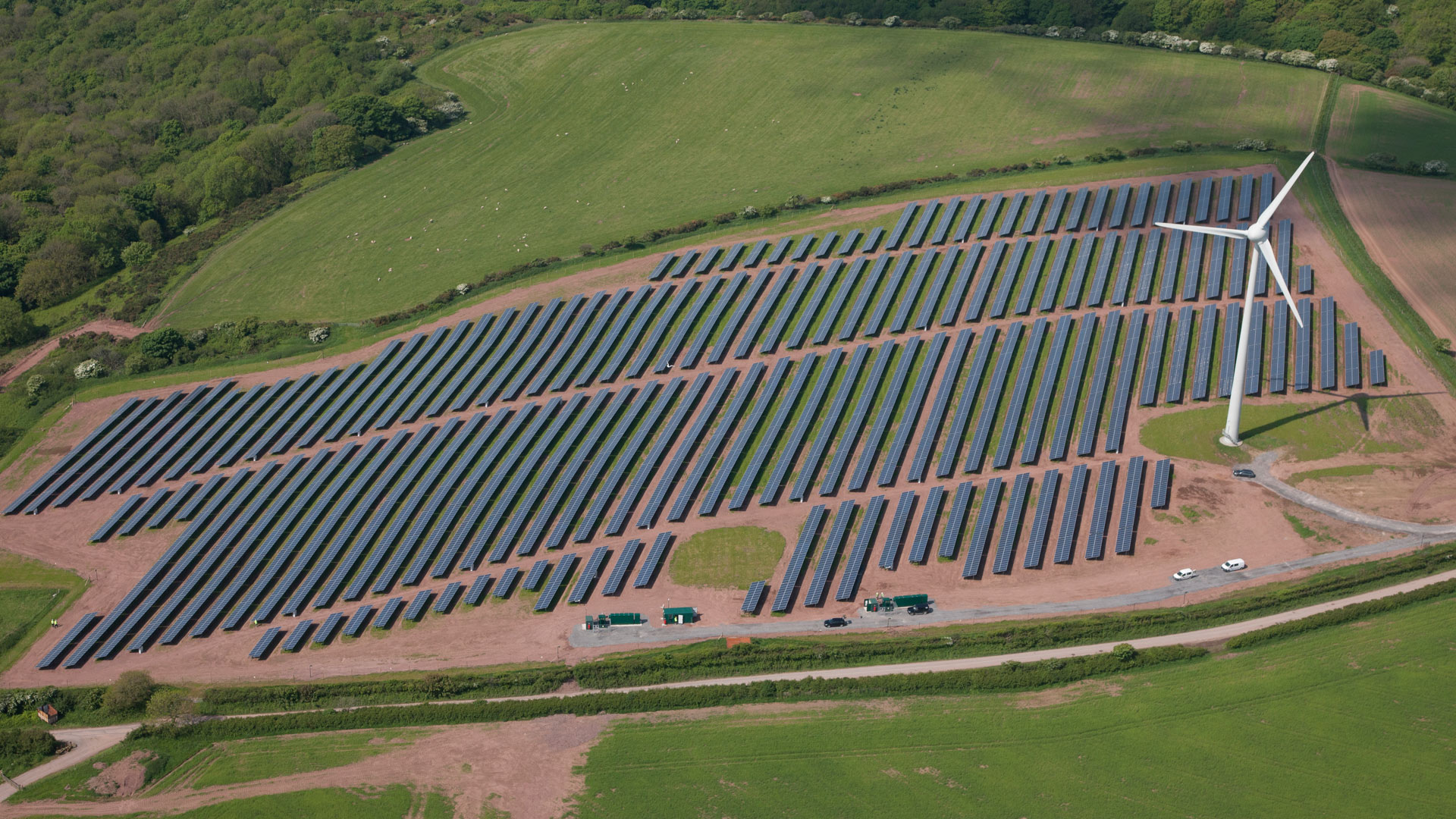 När man bygger en solkraftpark vid en vindkraftpark kan anläggningarna dela på den befintliga infrastrukturen och nätanslutningen, och båda parkerna kan på bästa sätt utnyttja de möjligheter och det lilla utrymme som finns att tillgå.
Crowdfunding-programmet betyder att kunder och andra kan köpa andelar och därigenom investera i solenergi och bidra till uppförandet av en solkraftpark. Detta initiativ ingår i Vattenfalls mål om att bli fossilfria inom en generation och gör att människor som saknar tak eller annan lämplig plats för solpaneler också kan bidra till en mer hållbar elproduktion.
Till att börja med kan man köpa andelar i en solkraftpark som ska byggas vid Velsen-Noord-kraftverket i Nederländerna, men tanken är att denna anläggning ska följas av solkraftparker även i Eemshaven och Amsterdam. Vattenfalls dotterbolag Nuon vill använda detta crowdfunding-initiativ för att tillsammans med kunderna ta ännu ett betydelsefullt steg mot en hållbar energiproduktion.
Bidra aktivt till hållbarheten
För en tid sedan fick medarbetare vid Nuon ett liknande erbjudande om att bidra till hållbar energiproduktion genom det så kallade ZonSamen-projektet (Sol tillsammans) som innebar att solpaneler placerades på taket till företagets huvudkontor i Amsterdam och på Hemweg-kraftverket. Detta blev en framgång, och Nuon vill nu investera i solenergi tillsammans med sina kunder och andra miljömedvetna människor i Nederländerna.
Vattenfall Head of BA Customers and Solutions, Martijn Hagens är nöjd med erbjudandet:
– Vi upplever att våra kunder i allt högre grad vill kunna bidra till ökad hållbarhet på ett mer aktivt sätt. "Nuon Samen in Zon" är den perfekta möjligheten för konsumenter och småföretagare som saknar möjlighet att på egen hand köpa eller hyra solpaneler och som ändå vill kunna dra nytta av solproducerad el tillsammans med oss.
Investerar i solenergi
Nuon är bland annat aktivt inom solenergisektorn. Nyligen beviljades man ett SDE+-bidrag (Stimulating Sustainable Energy Production) för att uppföra solkraftparken Haringvliet i södra Nederländerna. Under de närmaste två åren kommer Vattenfall att investera 100 miljoner euro i solpaneler och utveckling av decentraliserad solkraftproduktion, både för privatpersoner och på taken till kommersiella fastigheter.
Befintliga anläggningar
Nu tar "Nuon Samen in Zon" fart. Den stora fördelen med att bygga en solkraftanläggning på en plats där man redan producerar energi är att det går att använda den befintliga infrastrukturen och nätanslutningen. Energiproduktion ingår redan i markanvändningsplanen för platsen, vilket innebär att man på bästa sätt kan utnyttja befintliga möjligheter och det lilla utrymme som finns att tillgå för både sol- och vindkraftparken.