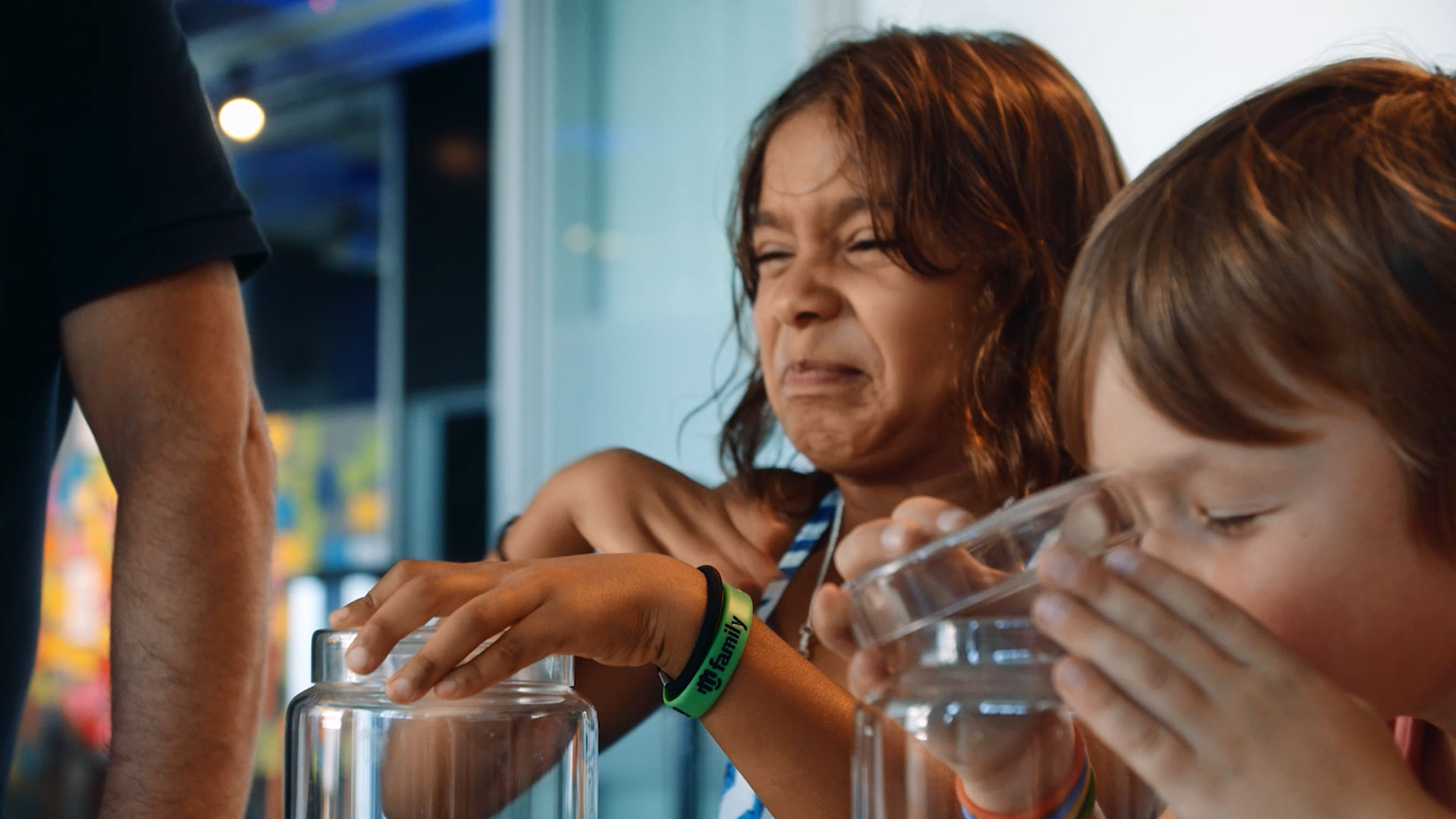 Fossila bränslen blir museiföremål
Inom en generation kan bensin och diesel vara förpassade till museum. I slutet av sommaren öppnade Vattenfalls Museum of Fossil Fuels i Stockholm – det första i sitt slag.
Minns du hur bensin brukade lukta? Eller hur trafiken kunde bullra på motorvägen utanför staden?
I över 100 år har bensin och diesel sett till att bilar och andra fordon rullat över världen och hjälpt människor att transportera varor, och minst varandra. När bensintankar nu på allvar börjar bytas ut mot batterier kan den fossila eran kan vara slut tidigare än många tror. Och var ska då kunskapen och minnena om petroleumbränslen bevaras för framtiden? – På museum förstås.
Besökarna tas på en tidsresa
Faktum är att museet redan finns. I augusti slog framtidsutställningen Museum of Fossil Fuels upp dörrarna i Stockholm.
Museet är en slags tidsmaskin där besökarna tas på en resa in i en snar framtid där alla bilar redan är eldrivna, och bara den äldre generationen har minnen av hur det såg ut på en bensinstation eller hur det lät från motorvägar och genomfartsleder. I de olika montrarna och avdelningarna illustreras detta i ljud, bild, video och lukter.
– Genom att kliva ett antal år framåt vill vi ge en känsla av hur livet kommer att se ut, en generation framåt i tiden. På det sättet vill vi visa att vi menar allvar med målet om att göra det möjligt för våra kunder att leva fossilfritt inom en generation, säger Sofia Mankert som är kommunikationschef på Vattenfall.
Laddnätverk för elbilar ett viktigt steg på vägen
Den tekniska utvecklingen för att minska klimatpåverkan går fort idag. Vattenfall bidrar med forskning på en rad områden, till exempel när det gäller fossilfritt stål, vätgaskraftverk och inte minst att utveckla ut bygga ut laddnätverk för elbilar så att fler ska våga välja en eldriven bil.
– Det kan vara svårt att föreställa sig en framtid där alla transporter drivs fossilfritt och hur samhället kommer att förändras av den omställningen. Därför bestämde vi oss för att försöka skapa en del av den framtiden, och samtidigt visa på den enorma roll som fossila bränslen spelat för samhällets utveckling, säger Susanna Hurtig, Nordenchef för Vattenfalls laddnätverk InCharge.
Visas i fler städer nästa år
Museum of Fossil Fuels visades i Stockholm under fyra dagar i slutet av augusti. Tanken är att utställningen nästa år ska gå på turné i Vattenfalls övriga marknader i Nordeuropa.
Fakta
InCharge är ett europeiskt laddnät med tusentals laddpunkter runtom i städer och på landsbygd.