Energi och klimat är två av dagens största debattämnen i Sverige. Det bäddar för ännu en succé för Vattenfalls seminarier under Almedalsveckan.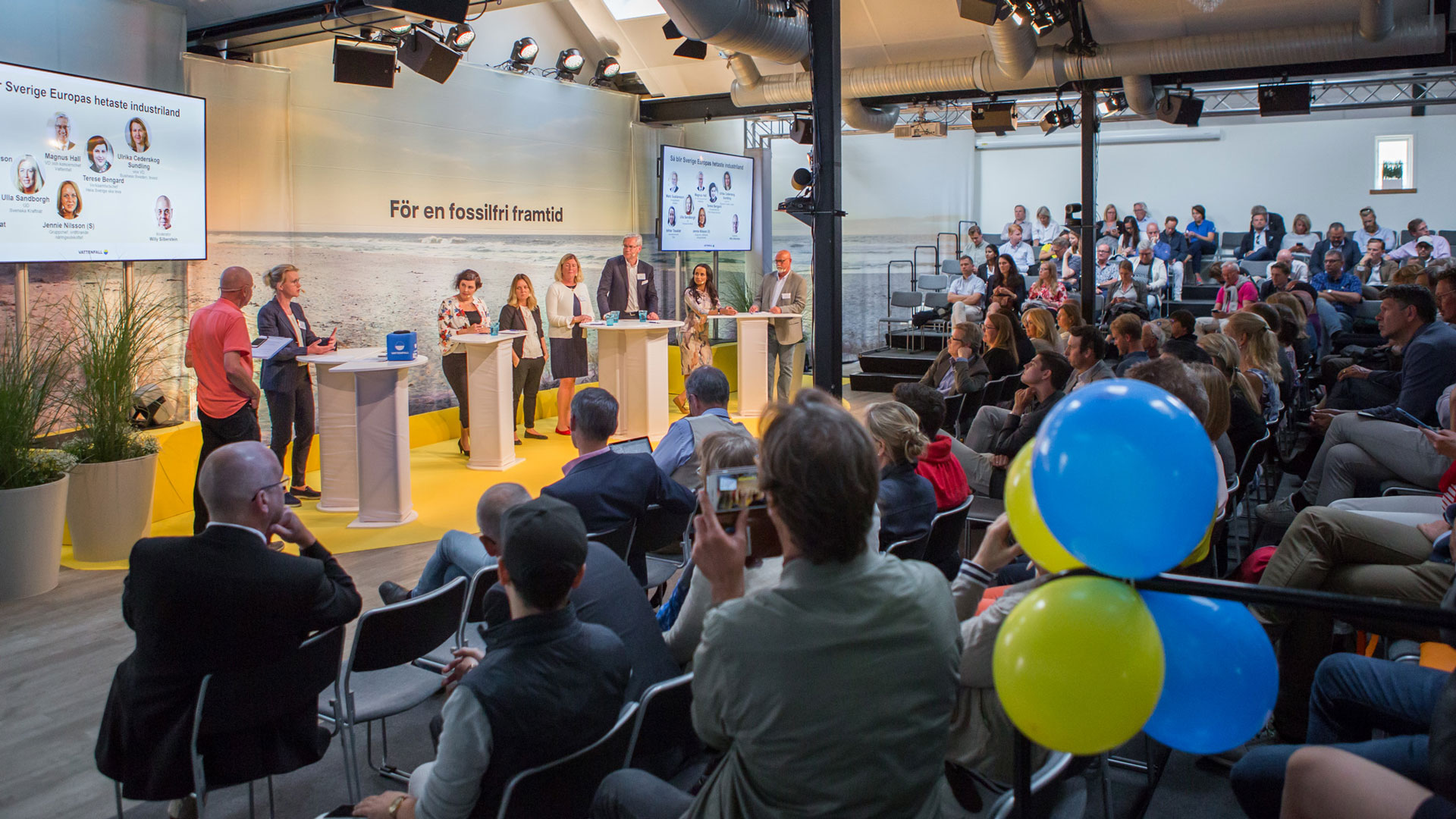 Under tre dagar, 1 till 3 juli, kommer några av Almedalsveckans hetaste och mest aktuella seminarier och diskussioner att hållas i Vattenfalls scen Energihuset i Visby.
I år hålls nio seminarier i Energihuset med deltagare från alla delar av Energisverige, inklusive politiker, myndigheter och näringsliv.
Måndag:
På måndagen den 1 juli uppmärksammas det faktum att Sveriges klimatutsläpp inte längre minskar på samma sätt som tidigare med frågan hur industrin kan bidra till att driva på klimatomställningen. Samma dag diskuterar Vattenfalls vd Magnus Hall utfasningen av kolkraft i Europa med representanter från Tyskland, Nederländerna och Storbritannien.
Tisdag:
Tisdagen den 2 juli börjar med en diskussion om vad Sverige lärde sig av stormen Alfrida och hur landet ska klara av nästa stora nedsläckning ännu bättre. Därefter följer ett spännande seminarium kring det planerade projektet som vill göra Gotland till ett testlab för nya energilösningar.
Samma dag följer en stor diskussion om elektrifiering av svensk industri och de krav det ställer på ytterligare fossilfri elproduktion och förbättrad kraftöverföring. Senare på eftermiddagen diskuteras hur Sverige ska bli världsledande på hållbar batteriproduktion.
Onsdag:
Den sista seminariedagen, onsdag 3 juli inleds med en diskussion om hur mycket klimatpolitik och ­klimatskatter landet och demokratin tål. Nästa seminarium ger handfasta råd om hur kommuner kan planera för att skapa hållbara stadsdelar med fokus på uppvärmning och avfallsförbränning. Sist i seminarieraden avhandlas vattenkraftens centrala roll i energisystemet och hur produktionen kan optimeras och samtidigt uppgraderas för att möta moderna miljövillkor för våra vattendrag.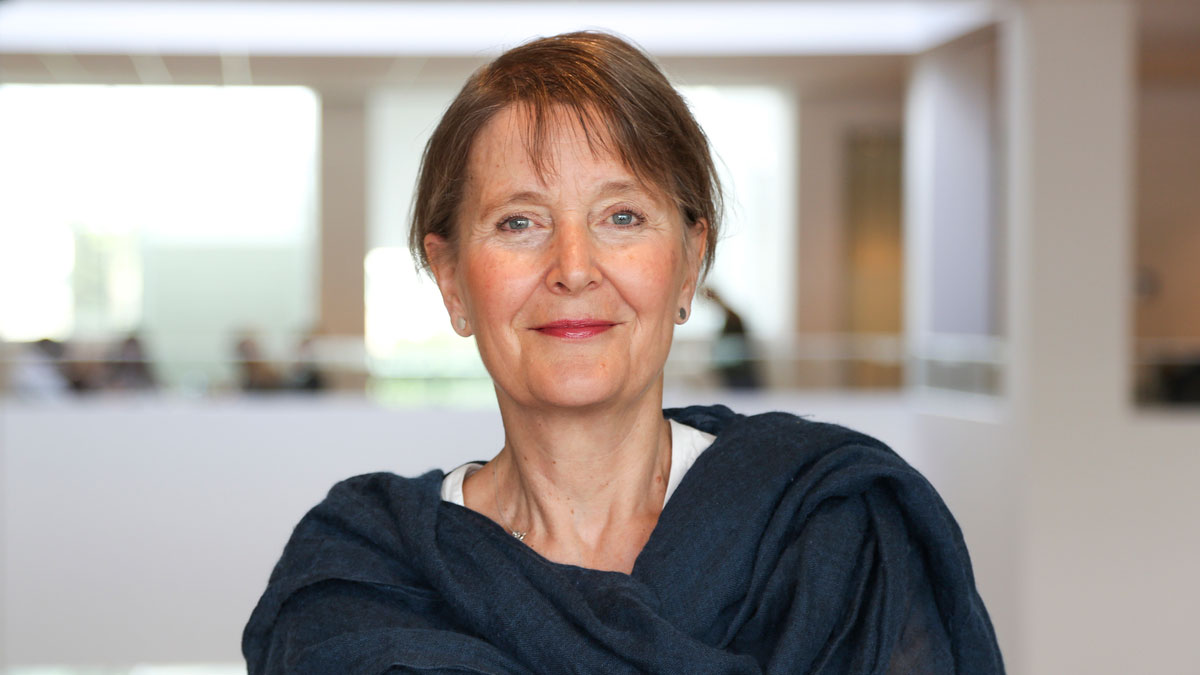 Cecilia Hellner, Vattenfalls chef för Public and Regulatory Affairs i Sverige och ansvarig för innehållet i Almedalsseminarierna.
– Jag är väldigt stolt över årets program där alla programpunkter knyter an till vår strategi och syfte om ett fossilfritt liv inom en generation. Vi har fått mycket bra paneler till seminarierna där vi samlar alla de viktigaste makthavarna. Jag är också stolt över att vi har höjt andelen kvinnor i panelerna från 39 procent 2016 till 49 procent i år, säger Cecilia Hellner, Vattenfalls chef för Public and Regulatory Affairs i Sverige och ansvarig för innehållet i Almedalsseminarierna.
Är det något seminarium du särskilt vill lyfta?
– Det kommer att bli många oerhört spännande diskussioner, men ett seminarium som vi kan behöva puffa för är seminariet om avvecklingen av Nordeuropas kolkraft eftersom det är det första vi gjort som hålls på engelska. Syftet är att bredda debatten och gå utanför Sveriges gränser och samtidigt visa hur vi i Vattenfall arbetar för att minska koldioxidutsläppen i Europa.
Kärnkraften är i fokus på debattsidorna – varför inget separat seminarium om den?
– Vi har inga seminarier om enskilda kraftslag för vi vill inte fastna i den diskussionen och ställa det ena mot det andra. Men kärnkraftsfrågan kommer definitivt att komma upp, till exempel i tisdagens seminarium om elektrifiering. Då deltar bland annat Camilla Brodin, energipolitisk talesperson för KD som ju starkt tagit ställning för kärnkraften, säger Cecilia Hellner.
Efter att ha utsatts från hot från högerextrema organisationer kommer RFSL inte att delta i årets Almedalsvecka, något Vattenfall och Cecilia Hellner ser mycket allvarligt på.
Vattenfall värnar om människors lika värde och mångfald och inkludering är en självklar del av vår företagskultur. Almedalsveckan är viktig för svensk demokrati och att organisationer ska känna sig tvingade att avstå från medverkan i Almedalsveckan på grund av hot måste betraktas som ett nederlag. Vi är i dialog med arrangörerna av Almedalsveckan och kommer noggrant följa utvecklingen, säger Cecilia Hellner.
Seminarierna direktsänds via webb-tv på Vattenfalls Almedalssida och kan följas av alla intresserade. Där kan man även se seminarierna i efterhand.
Mer om Vattenfalls seminarier i Almedalen hittar du här
---
Våra seminarier i Almedalen 2019
Måndag 1 juli

11.00–12.00 - Klimatet kräver handling – är företagen redo att accelerera?
13.00–14.00 - Bye bye coal – Europe's energy future
Tisdag 2 juli
08.00–09.00 - Nedsläckt land – det här kan handla om just dig
09.30–10.30 - Gotland tar täten – mot ett fossilfritt samhälle
11.00–12.00 - Framtiden är elektrisk – ombyggnad pågår
13.30-14.30 - Framtidens batterier – Sveriges jättechans
Onsdag 3 juli
09.30–10.30 - Tuff klimatpolitik – fungerar det för alla?
11.00–12.00 - Så blir din stadsdel hållbar – tillsammans skapar vi listan
14.30–15.30 - Många bäckar små – dags att samverka