Nyhet
3 november 2021
2 min
IAEA-granskning till stöd för långtidsdrift
Ett internationellt expertteam från International Atomic Energy Agency (IAEA) avslutade nyligen ett granskningsbesök som rör långsiktig säkerhet och produktionsförmåga på Forsmark. Granskningen är ett steg på vägen mot fortsatt drift av våra reaktorer långt in på 2040-talet.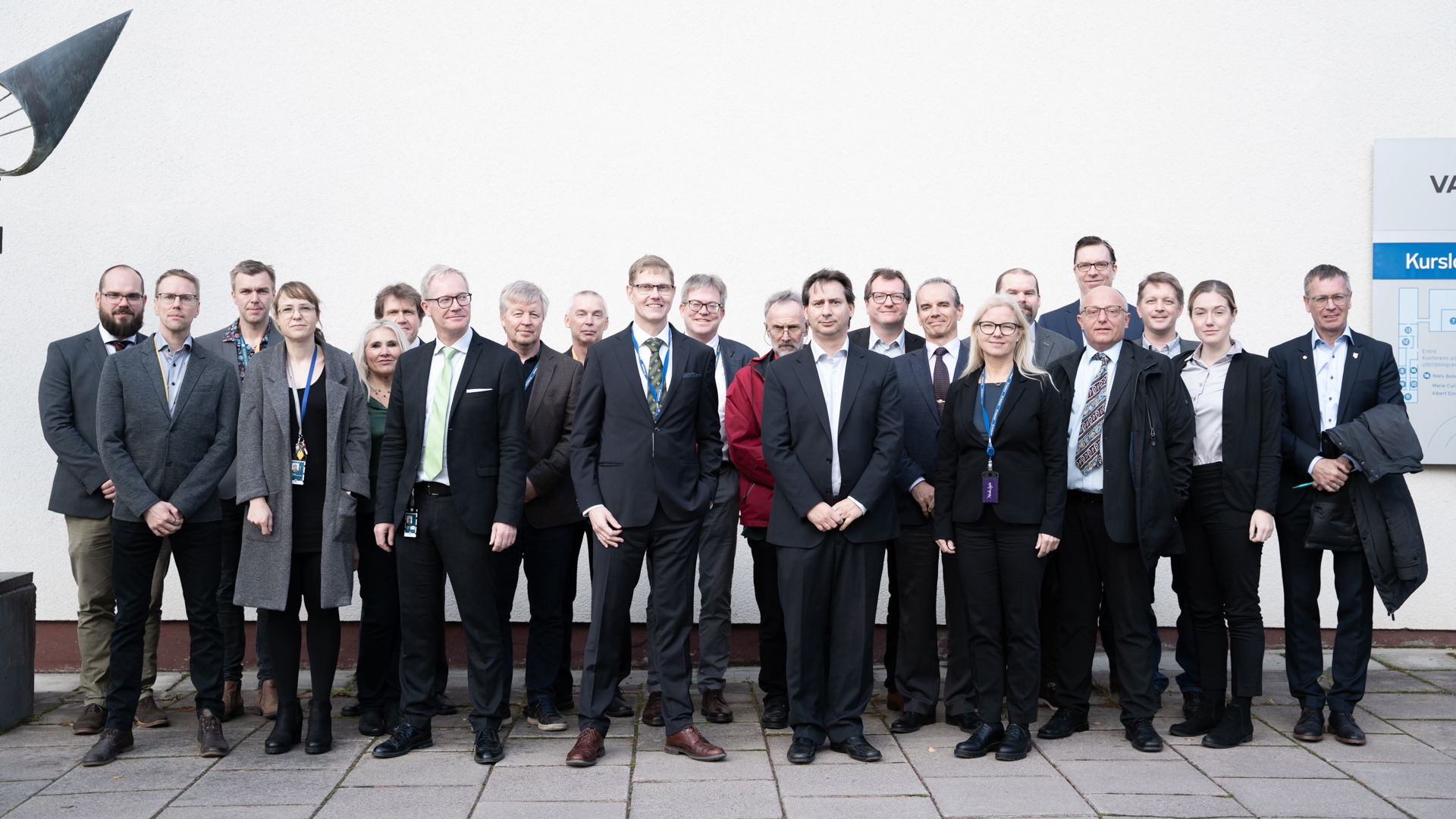 Granskningsteamet från IAEA har varit på plats på Forsmark 26-29 oktober och haft stöd i granskningsarbetet från personal vid flera avdelningar på Forsmark.
Forsmark arbetar med program och åtgärder som inkluderar åldrandehantering för att skapa goda förutsättningar för långtidsdrift, vilket även Strålsäkerhetsmyndigheten ställer som krav. IAEA erbjuder SALTO-granskningar (Safety Aspects of Long Term Operation) som stöd till världens kärnkraftverk rörande åldrandehantering inklusive långtidsdrift. Forsmarks Kraftgrupp har valt detta som ett verktyg att visa att företaget uppfyller standarder och riktlinjer från IAEA som även beaktar best-practice från andra anläggningar runt om i världen.
Den externa granskningen av Forsmark 1 och 2 som genomförts i slutet av oktober är en så kallad SALTO follow-up. Resultatet visar att Forsmark är på god väg att åtgärda de rekommenderade områden som lyftes fram av IAEA vid ett granskningsbesök för två år sedan. I ett pressmeddelande på IAEA:s webbplats skriver teamledaren Martin Marchena, IAEA Nuclear Safety Officer:
"Basing their efforts on recommendations made by the Pre-SALTO team in 2019, the plant has made significant improvements in ageing management and has shown continued commitment to preparing for safe LTO. We encourage the plant management to address the remaining findings from the 2019 Pre-SALTO mission and implement all activities for safe LTO."
Uppskattad granskning
Forsmarks vice vd Johan Börjesson anser att granskningen som IAEA gjort har ett stort värde för Forsmark, och säger att man kommer att jobba vidare med de förbättringsområden som identifierats.
– Vi planerar för drift långt in på 2040-talet och det arbete vi gör i dag inom en rad olika områden har bäring för säkerheten också i framtiden. Den här utvärderingen från IAEA har försäkrat oss om att vi är på rätt väg för säker och stabil drift i ett långsiktigt perspektiv och vi ser också fram emot att fortsätta samarbetet med IAEA.
En slutrapport kommer att lämnas till både Forsmark, Strålsäkerhetsmyndigheten och regeringen inom tre månader. År 2023 kommer en samlad SALTO för hela Forsmark att göras av IAEA, där de områden som lyfts fram 2019 ska vara åtgärdade.
– Det här är frågor som vi jobbar med i vår vardag, och vi uppskattar även det stöd som externa granskningar ger. Inom IAEA finns mycket kunskap och deras insatser hjälper oss att bli bättre, säger Johan Börjesson.
Långtidsdrift på Forsmark
Forsmark 1 och 2 togs i kommersiell drift 1980 respektive 1981 och båda anläggningarna har genom att de fyllt 40 år gått över i långtidsdrift (long time operation, LTO). Forsmark 3 togs i drift 1985. Vattenfall, som är Forsmarks huvudägare, planerar i dag för en drifttid på 60 år vilket betyder drift långt in på 2040-talet. Något slutdatum finns inte för svensk kärnkraft.