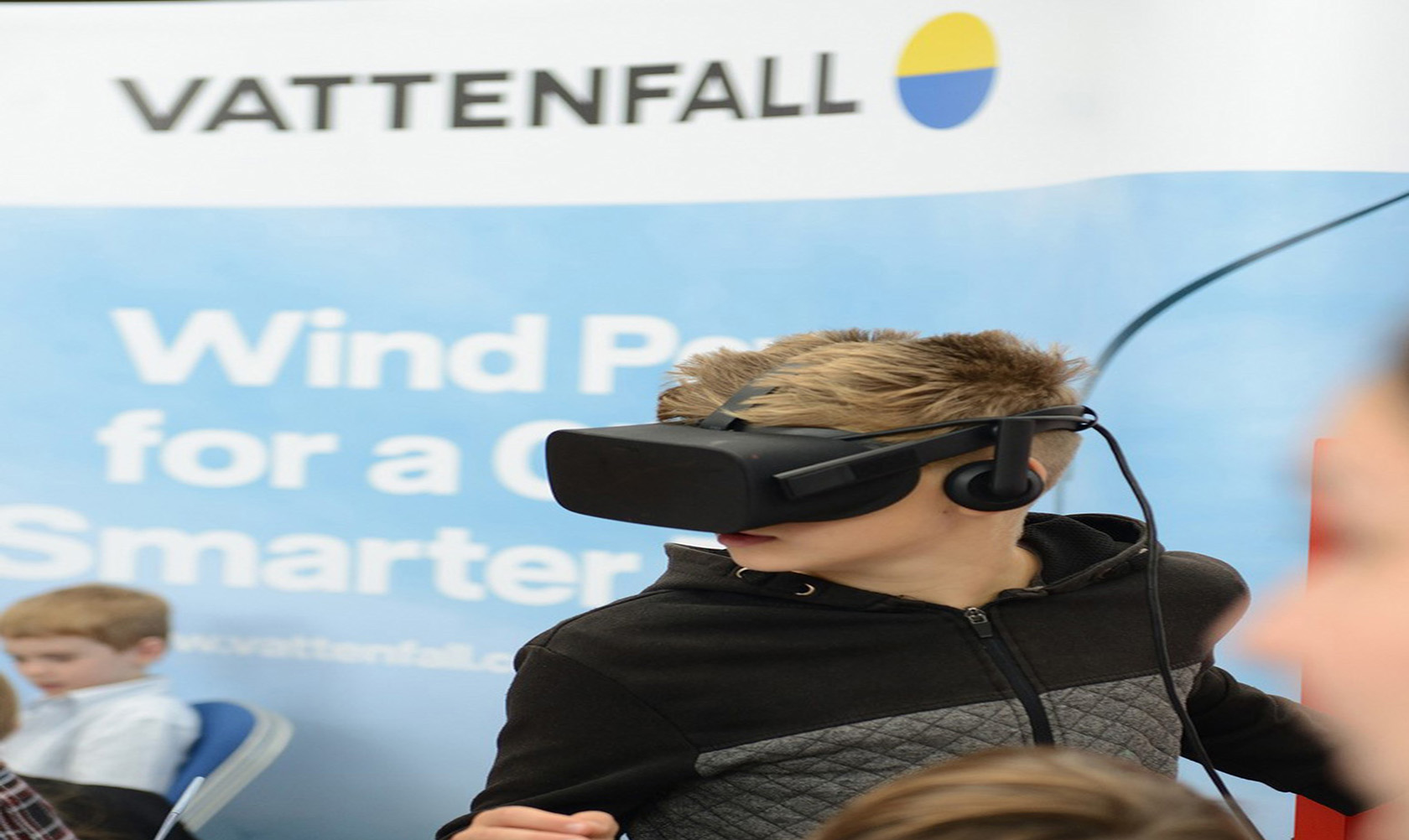 Story
October 25, 2019
2 min
Building our future workforce - led by our future workforce
In Norfolk, three years on from the start of our offshore wind skills programme, a student led team is in the driving seat, and are taking the programme on the road to inspire the next generation to consider a career in offshore wind.
Vattenfall's young "consultants" will test their "Walk through a Wind Farm" interactive experience with young people from across Norfolk at the annual science festival this weekend. The walk through a wind farm will take young people through the diverse range of jobs and career pathways into the industry.
The programme, part of Vattenfall's implementation of the Offshore Wind Sector Deal in Norfolk, gives local students the chance to understand the opportunities projects like Norfolk Vanguard and Norfolk Boreas will create in the region.
Susan Falch-Lovesey, Vattenfall's Local Liaison Officer and Skills Champion, said involving young people is key to deliver on the Offshore Wind Sector Deal.
"We really want young people in the East of England to have opportunities from the growth of the wind industry. We want to show them that their skills count, and that their expertise is valued in this new economy."
"There are so many work pathways and roles within the industry – from finance to design, engineering to environment. There's a real diversity of high skilled jobs to be found. The programme is built to ensure young people as they choose their career and training get to see the full range of opportunities that could be open to them on their doorstep".
The Offshore Wind Sector Deal sets out the potential for 27,000 jobs in offshore wind by 2030 across the supply chain, with skills at the forefront of the agenda to build the workforce needed to deploy the offshore wind farms the UK needs to reach net zero.
A-level student Maisie, 17, who wants to work in the offshore wind industry, said: "Our project is all about engaging children and young people with the wind industry.
"We will be showing young people the way to a fossil free future, how wind farms work and career opportunities in the industry to inspire children to pursue a career in engineering or other aspects other industry."
Triple engineering student Jovita, 17, said: "Before I worked with Vattenfall, I wasn't sure what sector I was most interested in, but now I feel so strongly about renewable energy and I would love a career working offshore to construct and improve turbines."
Angus Binnian, spending his third year of a four-year energy engineering degree at the UEA working with Vattenfall on its Norfolk projects Norfolk Vanguard and Norfolk Boreas at its London office, will join the students.
"Telling young people the opportunities in the offshore wind industry is so important. There are so many options for working within the growing industry in so many different roles they might not know about."