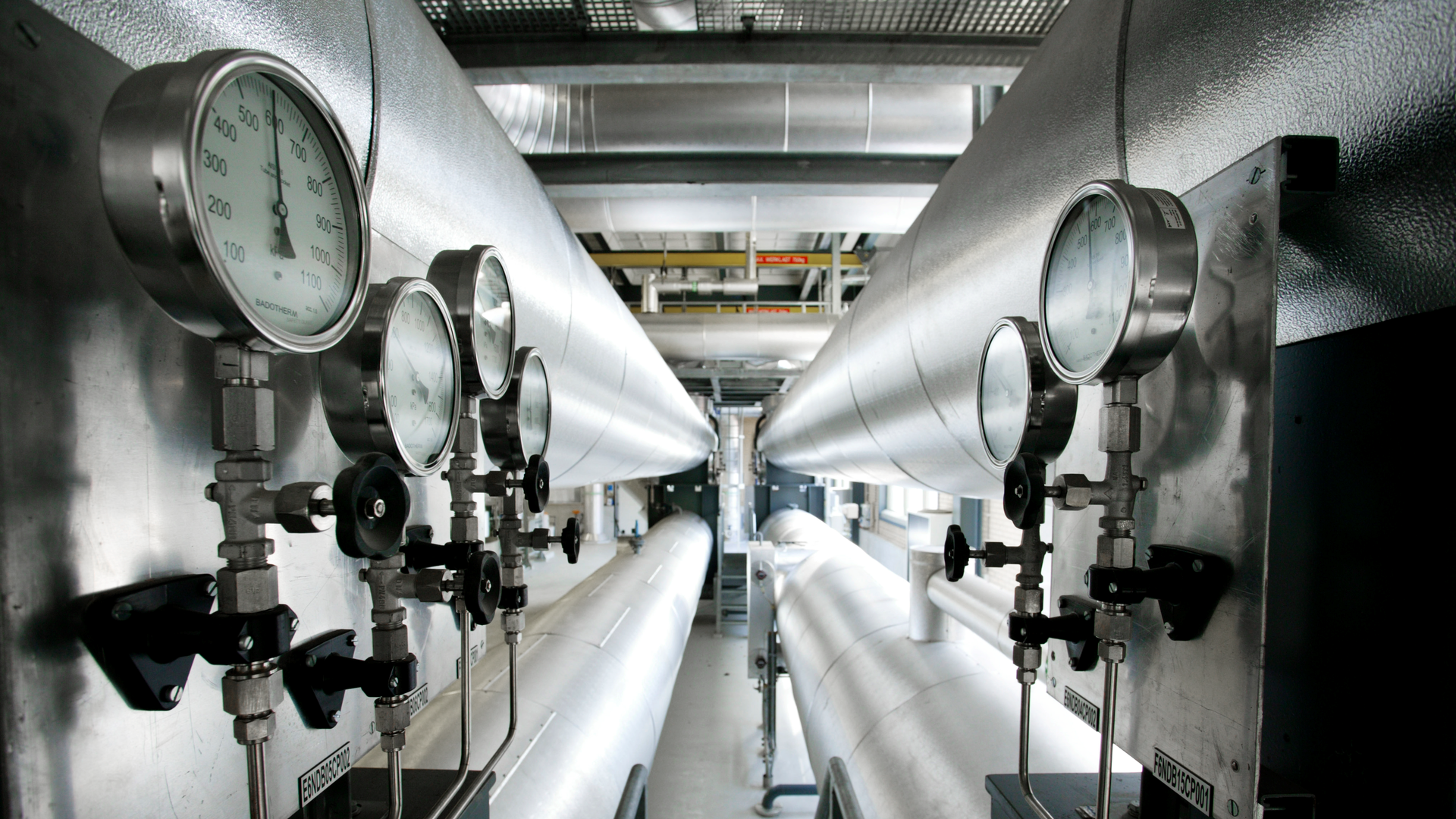 News
November 16, 2021
3 min
Vattenfall is building Germany's largest district heating heat storage facility in Reuter West
Vattenfall wants to be climate neutral by 2040. This ambitious goal cannot be achieved without a complete transformation of our heat generation portfolio in Berlin. The integration of many small and large components into the heat system is needed for this transformation. One of them is a heat storage facility on the site of the Reuter West CHP plant.
In this interview, Jornt Spijksma, project manager at Vattenfall, talks about the facility being built on the Reuter West power plant site and its importance for the heat transition in Berlin.
1. Jornt Spijksma, there are construction activities ongoing on the Reuter West power plant site. What exactly is being built there?
We are building Germany's largest district heating (DH) heat storage facility in Reuter West. It will be 45 meters high and 43 meters in diameter, so it's a huge tank. When it is completed and filled the storage tank will hold 56 million liters of DH water. We are working with three contractors on this large project: One contractor is building the foundation and the necessary buildings, one contractor is building the storage tank and one is responsible for the process equipment and overall integration of the new asset in the DH system. We started construction in January of this year, and commercial operation is scheduled for spring 2023. One of its key features is the optimization of electricity and heat production and the optimization between heat supply and demand. This creates more dispatch flexibility of our different production facilities while also further securing the heat supply to our customers.
2. What does the storage facility have to do with the heat transition in Berlin?
The storage facility optimizes production and creates flexibility in the heating system and thus reduces CO2 emissions. Together with the brand new power-to-heat facility we just took into operation also on the Reuter West site, we actually have an optimal fossil free and future-proof way of providing heat for our Berlin customers. When there is a surplus of wind energy available this surplus can be converted via the power-to-heat plant on site and then stored in the buffer. This means that wind turbines won't need to be shut down and fossil-free heat production and supply can be increased.
The heat storage supports highly flexible third-party integration, that means waste heat from other industrial processes, for example from Berliner Stadtreinigung, Berlin's city cleaning service, or waste heat from sewage water. These are examples of waste heat that would otherwise go unused.
The new storage tank is also crucial for securing heat supply. Even in very cold weather the tank will safeguard heat supply (in case other assets fail) due to its large storage capacity. It can always be refilled at night during low demand hours.
During the construction process itself we already tried to reduce the impact on the environment. Therefore, 25 percent of all concrete foundations are made out of recycled concrete. This saves some CO2-intensive production of concrete and. helps develop this market for future projects
3. How does the storage facility work?
You can imagine the storage tank as a large thermos flask, but it never gets empty. The hot water with a temperature of 98 degrees Celsius is at the top, cooler water layers at the bottom, with the cold water still having a temperature of about 50 degrees. A pipeline of about 400 meters connects the storage tank to the pump house where four pumps ensure that hot water reaches the tank. It is pumped into the top of the storage tank and is also taken out here when needed. If hot water is added at the top, the same amount of cold water is taken out at the bottom. So only the quantity ratio between hot and cooler water in the storage facility changes but not the total amount of water. At maximum output of 200 Megawatt thermal, the storage facility can provide heat for about 13 hours.