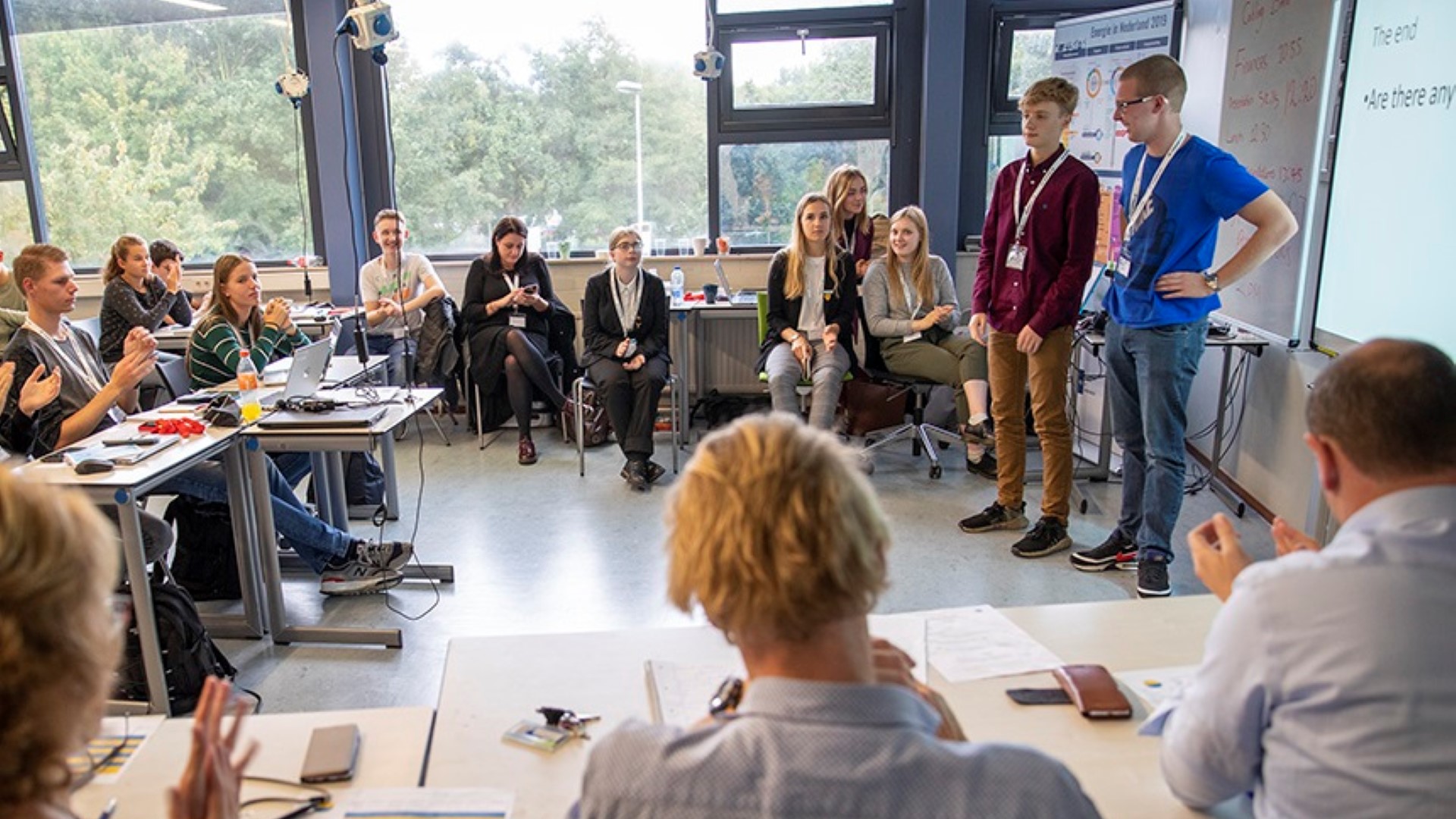 Student 'consultants' in vanguard of skills export with offshore wind investor
Norfolk sixth formers will enable Dutch students to "fly' through a wind farm using virtual reality software they have adapted in partnership with Swedish energy group Vattenfall.
A team of four young women aspiring to careers in the fast-growing offshore wind industry are taking the pioneering 3D technology to the Netherlands this week (w/c Sep 30) to inspire their European peers to do the same.
 
Vattenfall's young 'consultants' - A level students at the University Technical College Norfolk (UTCN) - will deliver the company's first international skills 'export' sessions to 50 students at two specialist technical colleges offering detailed insights into the roles and skills it takes to build a wind farm. 

Vattenfall, planning to build two of the world's biggest offshore wind farms off Norfolk, Norfolk Vanguard and Norfolk Boreas, hopes the unique peer-to-peer mentoring programme will be rolled out for 15-19-year-olds at other Dutch colleges to spread awareness of offshore wind and its career opportunities.
 
Joanna Crane, 18, Maisie Hubbard, Sarah Milford and Jovita Beeston, all 17, are project leaders after adapting the hands-on technology for young people's use as part of Vattenfall's commitment to work with young people in areas where they have plans to develop wind farms. 
 
On October 1 and 2, they will be at Nova College Beverwijk, west of Amsterdam, and Noorderpoort College, near Groningen about three hours from Amsterdam, outlining the range of careers in renewable energy through the programme that gets student teams to design and pitch their own wind farm development.
 
They work with their Dutch peers, who will take roles including project manager, design lead, environmental consultant, stakeholder manager, to build a virtual windfarm, plot turbine sites, consider technology choices, environmental matters and address challenges developers face in real life.
 
They will then "fly" through their finished wind farm using a virtual reality headset – adding to their spatial, environmental and technical understanding of the project they have created.

On October 2, the all-female team will be leading 24 male students on a specialist course relating to offshore wind and renewables.
 
The team's experiences will go on to shape Vattenfall senior management's decision about the programme's roll-out further afield after the ambassadors present their 'journey' at the company's Amsterdam headquarters at the end of the visit.
 
The team and teachers describe as "life-changing" Vattenfall's ethos to pay young people for their expertise, listen to their views and employ them in their mission for fossil-fuel free living within a generation. 
 
Joanna, UCTN head girl, has shifted her career path from maths to engineering thanks to the knowledge, skills and networking opportunities gained at Vattenfall. 
 
"Our work in the Netherlands is to show them how Vattenfall's culture of valuing young people is so important for the future and to try to change people's attitude to engineering."
 
Susan Falch-Lovesey, Vattenfall's Local Liaison Officer and Skills Champion, said engineering was suffering a shortfall of 20,000 new people every year. Only 12% of professional engineers are women.

The Offshore Wind Sector Deal announced earlier this year that its target is for a third of its workforce to be female by 2030; with a further ambition of attaining the 40% mark. 

"At Vattenfall, we want to recruit the best people and have the benefits proven from a balanced workforce.

"We really want young people in the East of England to have opportunities from the growth of the wind industry. It also shows them that you don't have to be 40 or 50 to be a consultant and have your expertise appreciated in this new economy."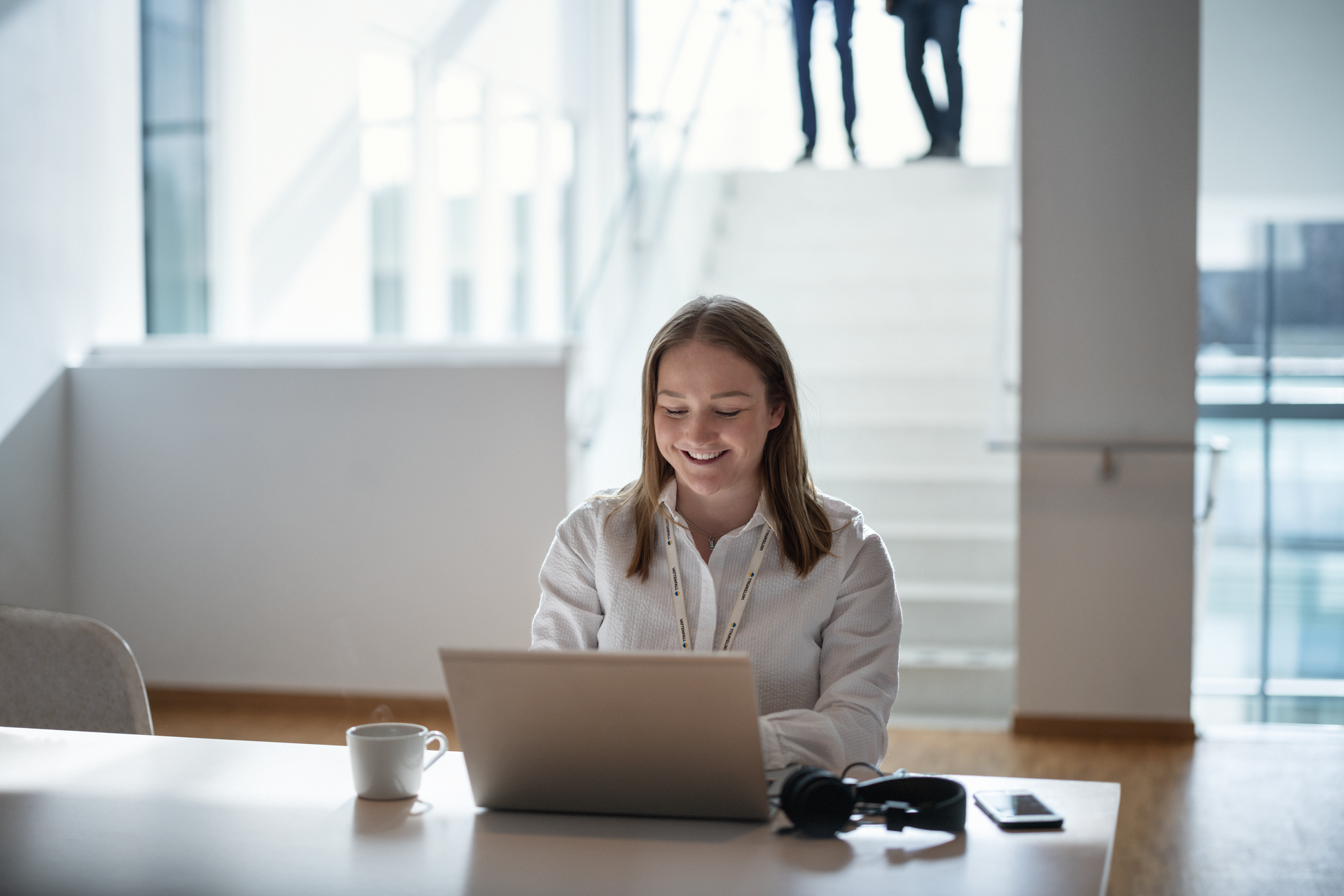 Careers
19,910 employees across Europe - climate smart experts in their field.