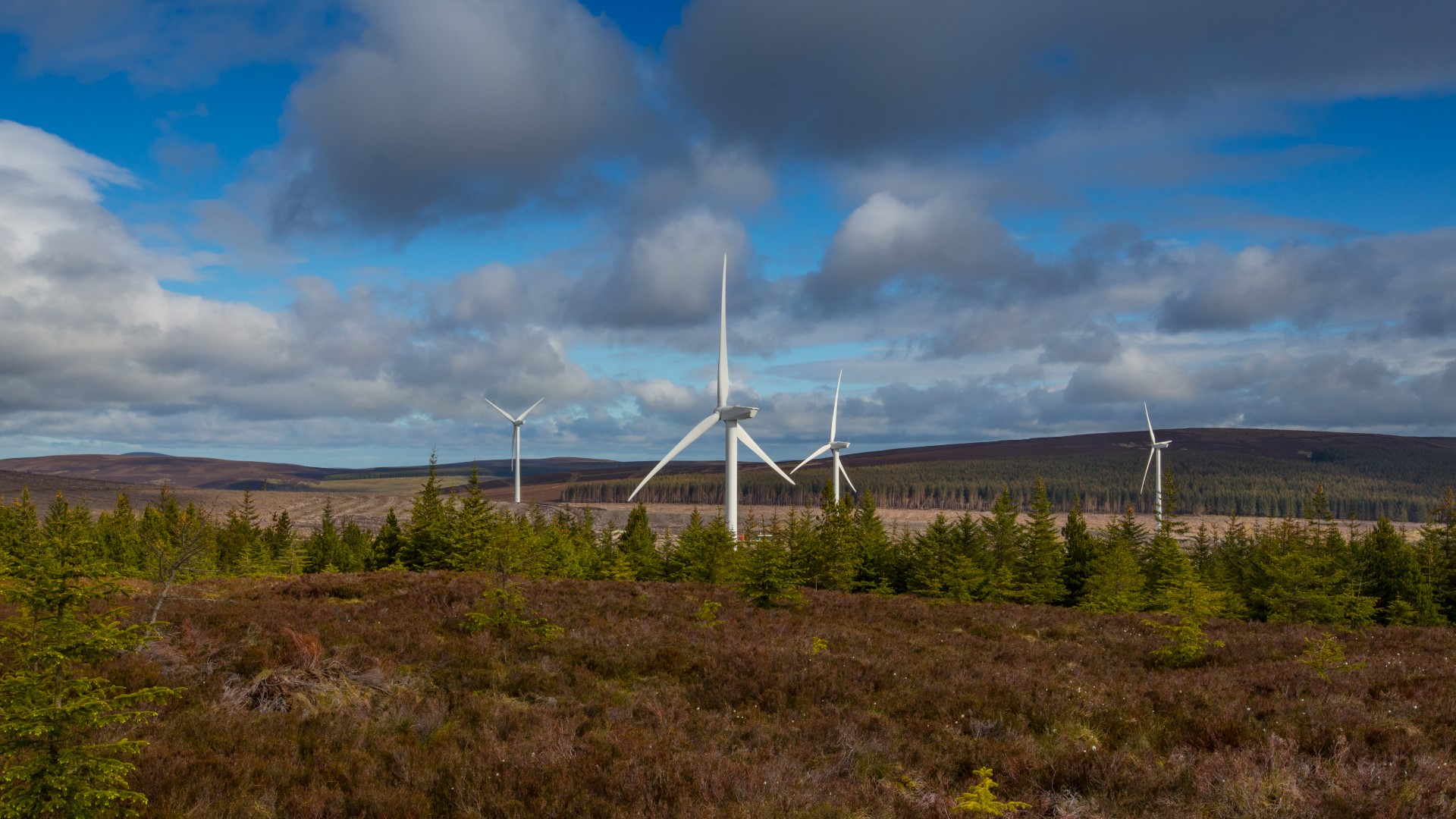 Clashindarroch II wind farm project proposal submitted
14 turbine scheme could power 55,000 Scottish homes
January 2020: Vattenfall, the Swedish energy group, has announced that its wind farm proposals for Clashindarroch II are to go into planning, putting forward the company's most powerful onshore turbines in the UK to date - anticipated to produce 2.5 times as much power as the existing turbines on site.
The 77MW scheme – to the north east of the existing Clashindarroch wind farm - would consist of 14 new turbines, each with around a 6 megawatt (MW) capacity. The turbines are expected to produce enough fossil-free electricity to meet the equivalent demand of more than 55,000 UK households, and annually prevent more than 70,000 tonnes of carbon dioxide from entering the atmosphere.
Alison Daugherty, Project Manager for Clashindarroch II, said: "Scotland has set its goal to reach net zero by 2045, and renewable energy projects such as this will provide the platform for the decarbonisation of homes, businesses and transport needed to reach this ambition. Onshore wind can make a significant contribution, and we can deploy more powerful turbines than ever before. In fact, with one rotation of the blades, the turbines proposed for Clashindarroch II could power an average home for 16 hours."
The submission comes after a final round of local events held by Vattenfall late in 2019 with local residents, community groups and businesses, to discuss how Clashindarroch II could add to the long-term investment in the area to help further support economic development.
"The team have focused on designing the best possible project that minimises impacts, is low cost and ensures that we are closely working with local communities to bring a lasting sustainable benefit." continued Daugherty.
Find out more about Vattenfall and Clashindarroch II here: www.vattenfall.co.uk/clashindarrochII
See also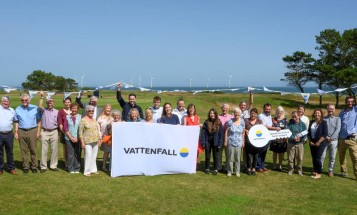 We invest over £2.5mn into the local communities hosting our wind farm projects each year.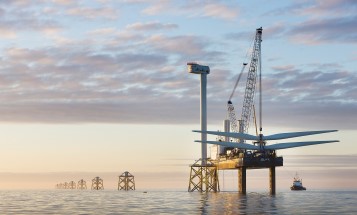 The wind industry is expected to generate thousands of skilled jobs across the UK.