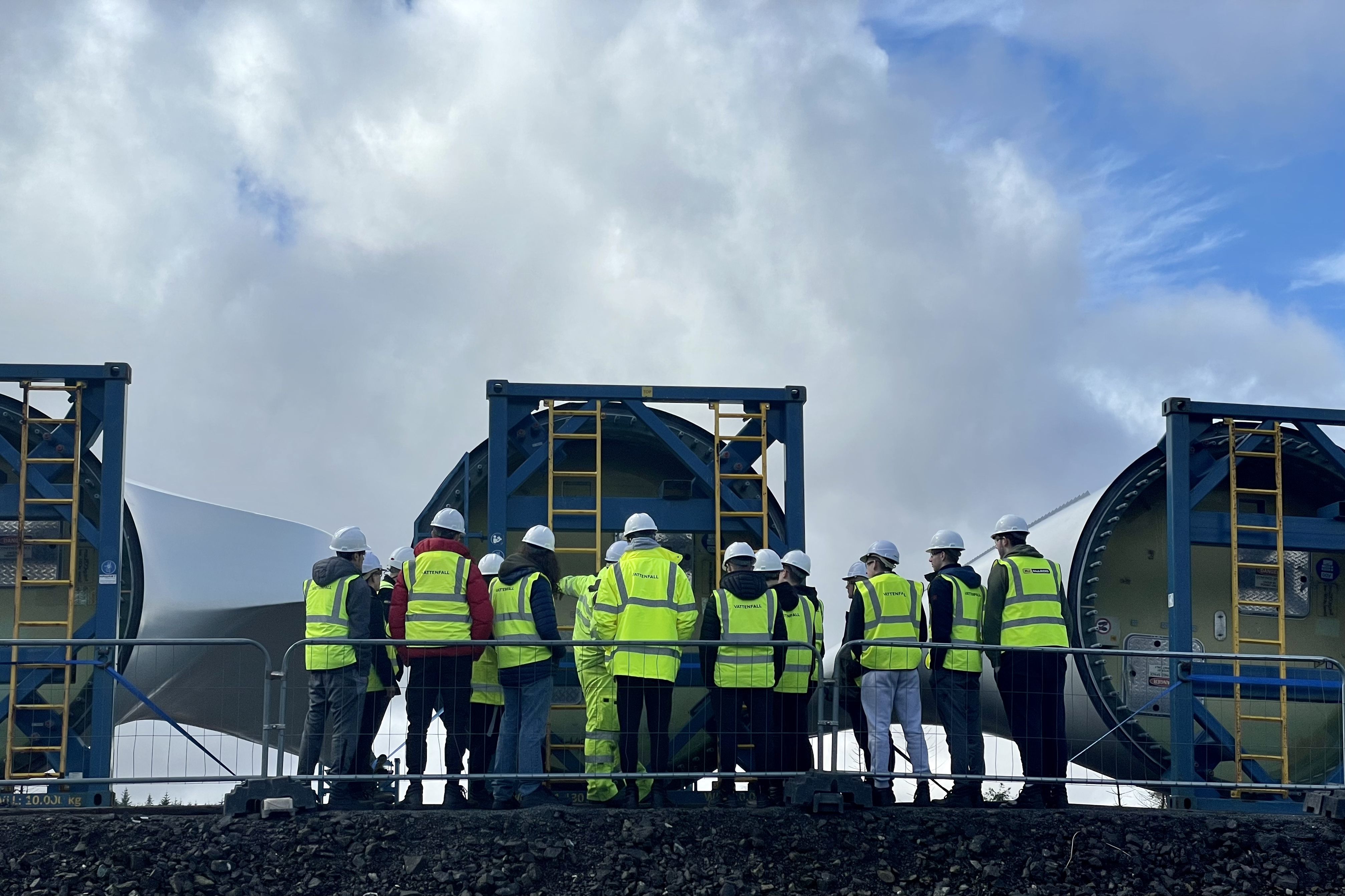 Vattenfall reveals plans for onshore wind apprenticeship scheme in Scotland
The scheme, designed to offer young people the opportunity to train across its supply chain, will be rolled out on all future consented onshore wind farms
Wide range of industry jobs including Wind Turbine Technicians, Project Management, Electrical and Mechanical Engineering, Construction, Habitat Management and Project Communications.
Company expects to be able to deliver at least 50 apprenticeships by 2030 as its pipeline progresses
Vattenfall has today announced plans to develop an onshore wind apprenticeship programme for Scotland that will secure around 50 apprenticeships through its delivery of onshore wind in Scotland by 2030.
The scheme, which will open up opportunities across Vattenfall's onshore wind supply chain, will be rolled out on all its future consented projects.
As well as offering 'traditional' apprenticeship opportunities as Wind Turbine Technicians, projects will also offer apprenticeships in a wider range of industry jobs, such as Project Management, Electrical and Mechanical Engineering, Construction, Habitat Management and Project Communications.

With a pipeline of more than 500 MW in Scotland, such as Quantans Hill near Carsphairn in Dumfries and Galloway and Clashindarroch II near Huntly in Aberdeenshire, the scheme will aim to support the development of well-paid jobs in rural communities.

Work will now begin with local specialist stakeholders and supply chain companies to develop bespoke programmes tailored to each local area.

Frank Elsworth, head of onshore wind development UK at Vattenfall, said:
"The Scottish Government expect jobs in the energy production sector in Scotland to rise by around 400% over the next 27 years.1 That's an enormous increase and we need to start working now to ensure the workforce of the future is equipped with the skills we need to fill roles needed across our sites.

"We know from talking to our stakeholders and partners that we also need to deliver a programme that meets local needs and creates genuine local opportunities. Onshore wind has a hugely diverse supply chain – from ecologists to foresters, engineers to contract specialists, project designers through to wind turbine technicians.

"We believe there's an opportunity for everyone and that's why we're making this scheme as broad as possible, so that local young people can access more of the opportunities that sometimes lie behind the scenes of an industry like ours.
"We're asking anyone who thinks they might be interested in working in the industry to get involved, and tell us what we need to think about as we begin to design the scheme."

Alastair Gillen, Growth and Inward Investment Manager at Skills Development Scotland (SDS) said:
"Vattenfall's commitment to work-based learning illustrates how skills are a fundamental part of Scotland's transition to a low carbon economy.
"Engaging with their local community and investing in emerging talent will help them build a skills pipeline that will enable them to grasp the opportunities available through the energy transition."

If you are interested in working in the onshore wind industry please tell us what we need to think about as we begin to design the apprenticeship scheme here.

Notes
1 Scotland's Energy Strategy and Just Transition Plan: Ministerial statement - gov.scot (www.gov.scot)