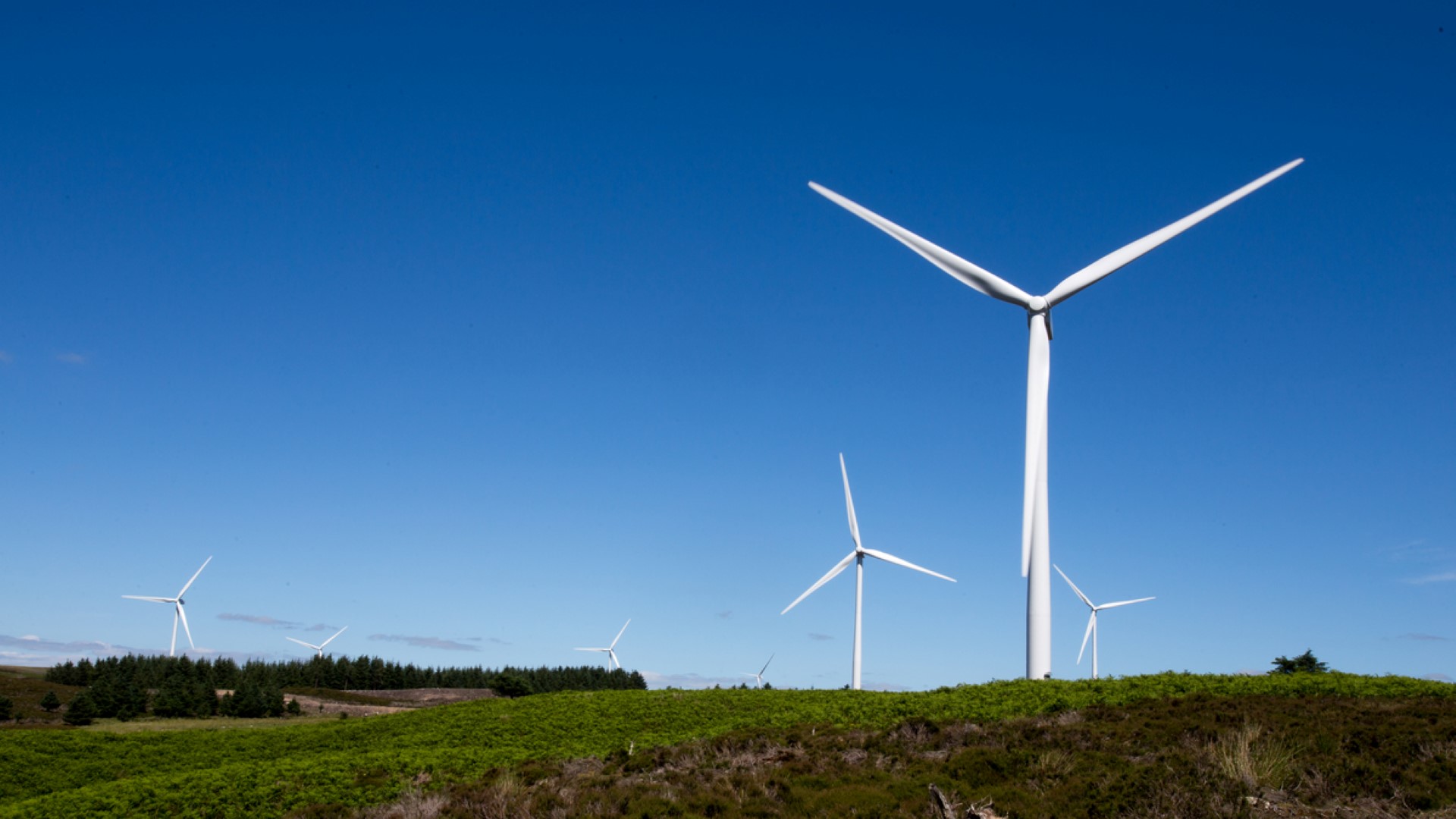 Northumbrian communities to apply for wind farm money
Vattenfall launches Ray Wind Farm small grants programme
The owner of a Northumbrian wind farm behind a £100,000-a-year community fund is calling on local groups to apply for vital cash support and use it to "make a difference to a lot of local people".
Vattenfall, the Hexham based energy company, owner of the Ray Wind Farm near Kirkwhelpington, is launching the small grants programme this week. The annual fund will support voluntary and community groups, charitable organisations and social enterprises operating within 10km of the 16-turbine wind farm.
The Ray Small Grants Programme, which will make individual grants between £500 and £10,000 a year, is being managed on Vattenfall's behalf by Community Foundation Tyne & Wear and Northumberland , and a panel made up of members of the local community will recommend the grant awards. A separate £172,000 annual fund is to be managed by a local community interest company which hopes to be up and running later this year.
Vattenfall's Service Leader for Ray Wind Farm, Paul Jones, said: "Vattenfall is harvesting a climate friendly resource and empowering communities through the Ray Wind Farm fund. After listening to local interests, we set up the small grants programme and it's good that it will be distributed by the Community Foundation. We want groups to use it and make a difference to a lot of local people."
Pete Barrett, Senior Programme Advisor at the Community Foundation, said: "We hope to be able to fund as many projects as possible, including maintaining and upgrading Village Halls, access to facilities, providing vital funds to cover running costs for community groups, supporting projects that add value to public services and much more."
The small grants programme will be open to eligible organisations from 5th March until 16th April. The programme expects to make its first investments from 22nd May. Anyone interested in applying should go to www.communityfoundation.org.uk/funds/vattenfall to find out more.
Grants of £500 to £10,000 are available for projects of up to one year's duration. Applications are open to constituted voluntary and community groups and charities; social enterprises; Parish Councils and other public bodies for non-statutory purposes. Priority will be given to applications from organisations and individuals based within a 10km radius of Ray Wind Farm.
Vattenfall distributes over £2.5mn every year to communities from wind farms it owns and operates around the UK.