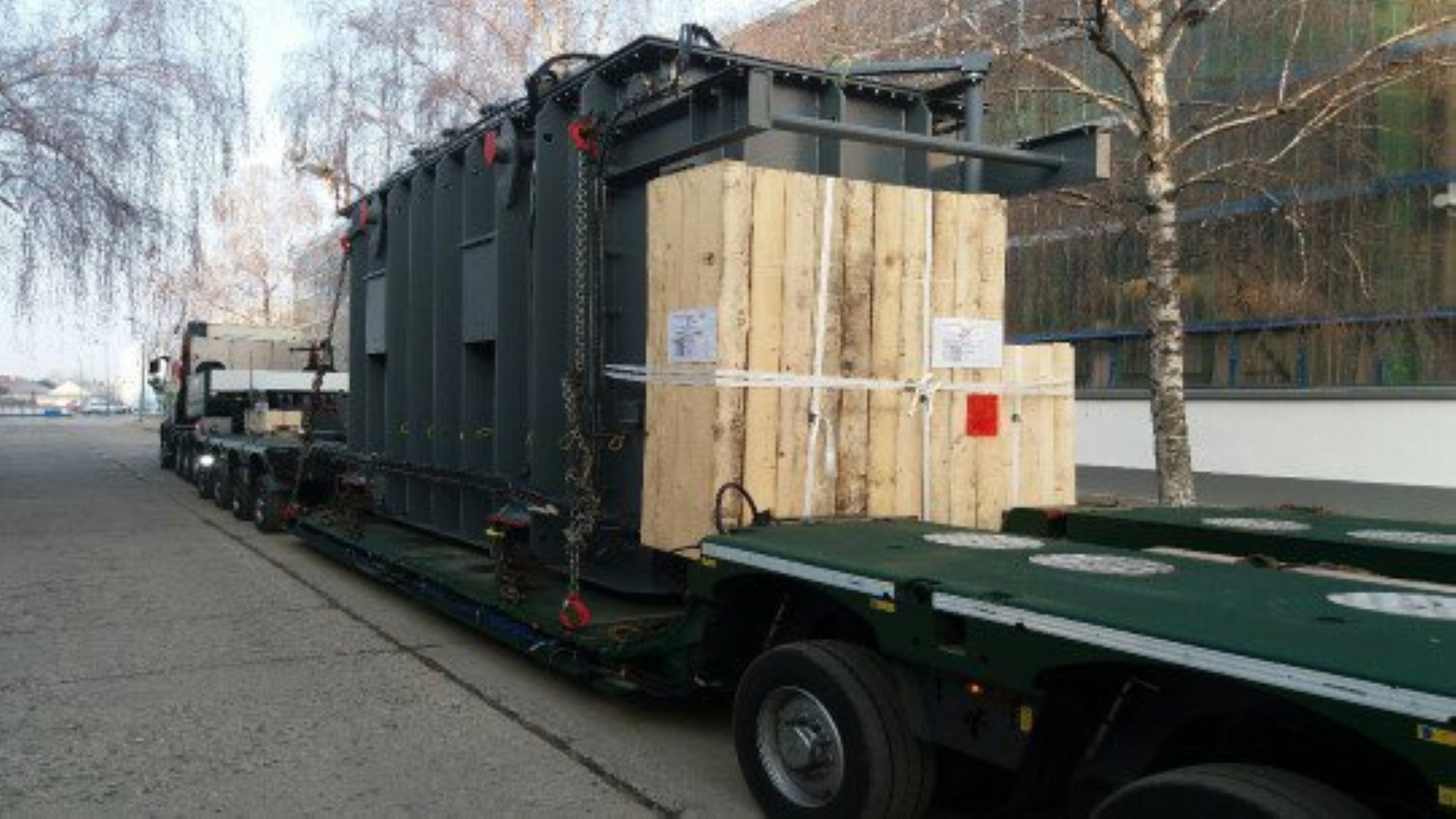 Transformer for the North-East
Massive transformer on route to Aberdeenshire for Vattenfall's European Offshore Wind Deployment Centre
A 92.6 tonne transformer, which will convert electricity for Vattenfall's European Offshore Wind Deployment Centre (EOWDC), is on its way to the North-east of Scotland today (January 3).
The transformer is being transported under police escort on a 30.5 metre-long lorry from Greenhillstairs, Moffat, to the site of the EOWDC onshore substation at Blackdog, Aberdeenshire, after it was shipped in to the UK at Tees Port, Middlesbrough. It will arrive in various components before being assembled on site with the largest part of the transformer being around four metres high, three metres wide and 7.5 metres long.
The transformer is expected to arrive at Blackdog tonight and will be transported to the substation site via Hareburn Terrace. Local residents have been advised of temporary parking restrictions as a precautionary measure to enable clear access and allow the transportation to be completed as quickly as possible.
Adam Ezzamel, EOWDC project director at Vattenfall, said: "As a crucial component of the EOWDC, the transformer is an impressive piece of technology. While every effort has been made to minimise any impact on local communities during its transportation, we would like to apologise in advance in case of any inconvenience.
"The transformer will be installed at the Blackdog substation and once up-and-running, it will convert the clean electrical power from 66kV to 132kV for transmission to SSE's Dyce substation, for further transformation to 275kV and connection to the National Grid network."
The transformer's arrival in the UK follows a voyage from its manufacture in Tapioszele, Hungary, by road via Austria and Germany to Rotterdam, the Netherlands, from where it was shipped to Teesport, North Yorkshire, for its final journey. Together, the lorry and transformer weigh 149.9 tonnes with a total height of up to five metres.
The lorry has travelled from Moffat to Dundee where it then departs today towards its final destination at Blackdog. Police are advising motorists travelling on these roads to allow extra time for their journey due to the abnormal load.
For journey planning and up-to-date information on the trunk roads, please visit the Traffic Scotland website at https://trafficscotland.org/
The ground-breaking, 11-turbine EOWDC is Scotland's largest offshore test and demonstration facility. The 92.4MW scheme will trial next generation technology and, once constructed, will generate the equivalent of 70% of Aberdeen's domestic electricity demand and annually displace 132,977 tonnes of CO2.