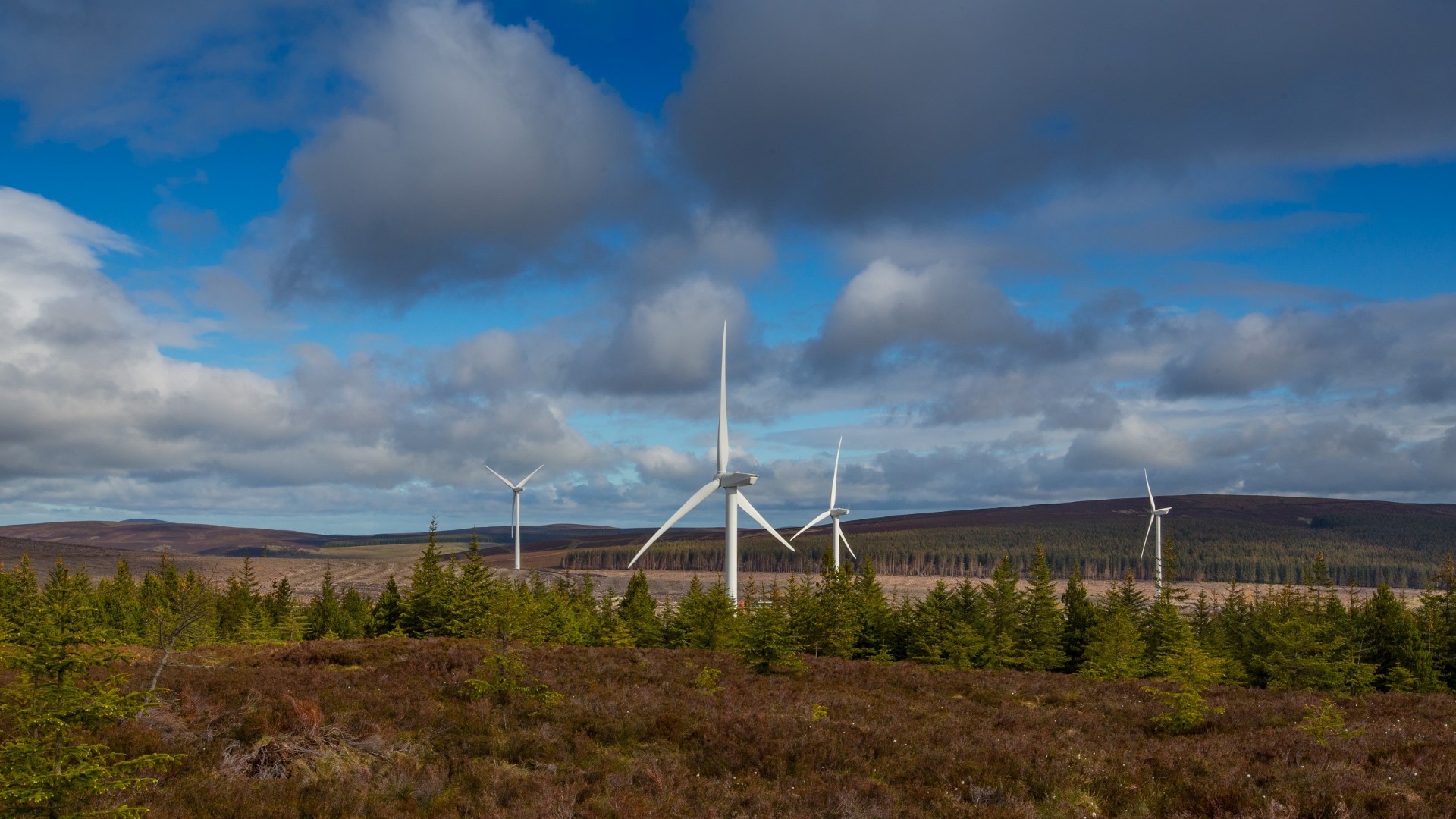 Updated plans for north east wind farm on show
Vattenfall, the Swedish energy group, is seeking feedback from local residents and businesses on updated wind farm proposals near Huntly in Aberdeenshire, the developer said today [Friday 31 August].
Vattenfall, which owns and operates the adjacent Clashindarroch Wind Farm, is holding drop in events from 10 September 2018 for local residents, community groups and businesses for Clashindarroch II wind farm. It will set out plans for 14 turbines up to 180 metres tall. In 2017, the wind energy developer sought feedback on 16 turbines up to 150 metres high.
Alison Daugherty, Vattenfall's project manager for the Clashindarroch II wind energy project, said: "We invite local people to join us at one of our events and discuss our plans for Clashindarroch II. We believe we have the right balance between minimising visual impact and Clashindarroch II making a telling contribution to Scotland's climate change challenge. Taller turbines mean less carbon in the atmosphere. So, we want to know what people think. What are your concerns? Hopes? Let's talk."
If Clashindarroch II is installed, it's 14 turbines is expected to have a total capacity of up to 70MW, producing enough fossil-free electricity to meet the equivalent demand of more than 55,000 UK households and annually preventing more than 70,000 tonnes of carbon dioxide from entering the atmosphere.
Vattenfall estimates that with a single rotation of its three blades a turbine at this height would produce enough power to meet the equivalent daily electricity demand of 15.5 UK households.
This contrasts with Clashindarroch wind farm which produces enough power from 18 wind turbines and 36.9MW to meet the equivalent demand of 27,000 households and prevent the emission of 49,000 tonnes of carbon dioxide every year.
Vattenfall plans to submit a planning application to the Scottish Government in 2019.
Find out more about Vattenfall and Clashindarroch II here: www.vattenfall.co.uk/clashindarrochII
The formula for calculating household equivalent and CO2 statistics can be found here.