Edinbane
The next generation of wind power
Edinbane Wind Farm has been in operation since 2010, powering around 34,000 homes annually.
Repowering the wind farm
Edinbane's current turbines represent the first-generation of wind turbine technology. Since that time, big advances have been made in technology, meaning that repowering the site would increase the amount of renewable electricity produced at the site significantly.
Our initial proposals for repowering the site would see up to 19 turbines replacing the existing wind farm, with a capacity of up to 90MW.
Proposals are at an early stage. If the project is successful in gaining planning consent, it wouldn't be commissioned until 2030 at the earliest and will replace the existing operational Wind Farm.
We have recently held public exhibitions on Skye. All the information from these exhibitions is availalble in our virtual village hall, linked below.
The survey form will be available online until the end of May. Once the exhibition feedback has been processed we will update this webpage.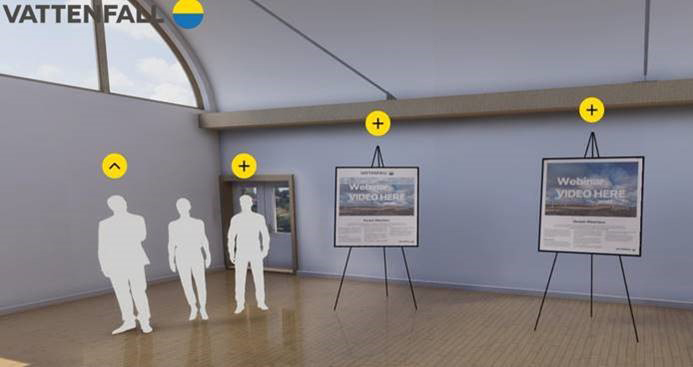 Online exhibition
Vattenfall has launched an online exhibition and consultation to engage with people on the project at this early stage.
What is Repowering and Extending?
Repowering is the process to replace older first-generation wind turbines with more powerful models that use the latest technology and are capable of producing significantly more electricity, more efficiently.
The process is carried out within a timeframe that allows replacement of older units before they come to the end of their operational life. Proposals are at an early stage, with a detailed scoping report submitted to the Energy Consents Unit at the Scottish Government in November 2022, stating our intention to conduct an Environmental Impact Assessment.
Scoping report
The scoping report can be viewed below, which includes details of the initial proposals. These plans will go on to be shaped by the outcome of the Environmental Impact Assessment and through engagement with key stakeholders including local communities., giving local people an opportunity to get involved in this developing the project.
The feedback survey and virtual village hall will be live on this webpage from April 17th
You can email the development team anytime directly here.
We look forward to hearing from you.
Edinbane Wind Farm
Edinbane Wind Farm has been in operation since 2010, powering around 34,000 homes annually.
Edinbane is an 18 turbine wind farm, located on the Isle of Skye.
As well as producing renewable electricity, the 41.4MW project is also making an important contribution to the local community. During construction, contracts worth around £12m were awarded to companies in the Highlands and Skye.
The project also provides a community fund in the local area which has been used to benefit the those who live and work close to this project in a number of different ways, including an apprenticeship scheme.