Sustainable production
Development of fossil-free solutions is happening.
Fossil-free electricity at large scale
To reach our goal of fossil-free living within one generation, we are transforming our production portfolio and helping customers to power their lives in climate smarter ways. We are phasing out fossil production, investing in renewables and innovating with new ways of energy storage.
Vattenfall generates electricity and heat from many types of energy sources, including hydro, wind, solar, biomass, waste, nuclear, coal and natural gas. Vattenfall is one of the largest providers of fossil-free electricity in Europe. We will phase out coal as fuel in all our heat plants by 2030.
Hydro
Hydro power provides large-scale, stable renewable electricity and helps balance intermittent generation. Hydro power plants are producing almost no emissions and have, in addition to this, no fuel costs and a long economic life. We own and operate more than 100 hydro power plants, most of which are located in Sweden and some in Finland and Germany. Hydro power accounts for a large proportion of Vattenfall's total electricity generation and is the most significant renewable energy source both in terms of Vattenfall's production and the European energy system.
Nuclear
Nuclear power emits low levels of CO2 throughout its life cycle and provides stable and large-scale electricity generation. The costs of fuel, operation, and maintenance are normally low. We are continuously intensifying our efforts to achieve impeccable safety and availability levels. Vattenfall aims to maintain a leading position in nuclear safety as it is our responsibility to protect the general public, the people working at our nuclear power plants, and the environment.
Wind
Wind power now accounts for 16% of Europe's electricity generation. The energy industry is approaching a tipping point. Today, wind and solar power are the cheapest forms of electricity generation, and wind power has become one of the most important energy sources for driving decarbonisation. During 2020 Vattenfall commissioned 334 MW of renewable energy generation, and over 3 000 MW is under construction.
Our energy sources
Vattenfall produces electricity and heat from many types of energy sources. We are actively phasing out fossil-based production.
Solar
Solar energy is a renewable energy source that is easy to install, requires little operation and maintenance work and solar energy systems have a long service life. We continue to explore new opportunities in solar energy technology and battery storage, and we can for example by integrating solar energy with wind farms keep costs down and minimise the environmental impact by taking advantage of existing infrastructure. We plan to build additional solar farms in our efforts to further diversify our portfolio.
Biomass
Biomass is also a renewable energy source and can be anything from energy crops to agricultural or forestry residues and biogenic waste. By using biomass in power production instead of fossil fuels, CO2 emissions are significantly reduced and properly managed biomass is carbon neutral over time. Biomass resources are geographically diversified and political risk is limited. We often use locally sourced fuels like wood chips, forest residues and sawmill by-products, landscape conservation material and compost residues.
Related content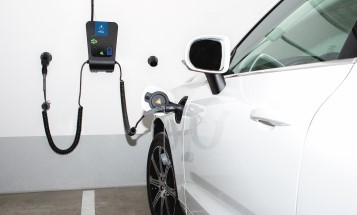 We are committed to electrifying society as a way to help turn the tide on climate change.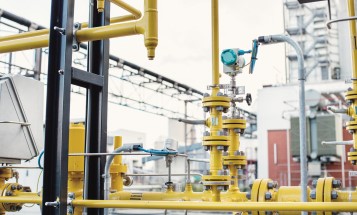 We are forming partnerships in different fields and industries to reach climate goals.