Helene Biström, Senior Vice President, Head of Business Area Wind
Vattenfall employee since 2021 as well as 1983-2000 and 2002-2010.
Born
1962
Education
MSc in Mechanical Engineering, Royal Institute of Technology, Stockholm
Other assignments
Board member of Boliden AB.
Previous positions
Executive Vice President Commercial BillerudKorsnäs AB (2019-2021).
CEO Infranord (2017-2019).
CEO Norrenergi (2011-2014).
Member of Group Management Vattenfall AB (2007-2010).
Chairman of the Board Sveaskog and Cramo, Board member of Statkraft AS, KTH and Pöyry (2014-2017).
Related content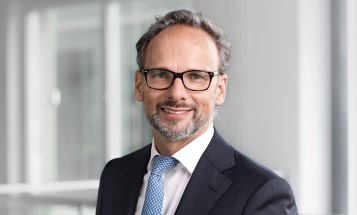 Senior Vice President, Head of Business Area Customers & Solutions and Business Area Heat