Helene Biström, Senior Vice President, Head of Business Area Wind
Vattenfall employee since 2021 and 1983–2010.
Born
1962
Education
MSc in Mechanical Engineering.
Other assignments
Board member of Boliden AB.
Previous positions
Executive Vice President Commercial BillerudKorsnäs AB (2019–2021).
CEO Infranord (2017–2019).
CEO Norrenergi (2011–2014).
Member of Group Management Vattenfall AB (2007–2010).
Chairman of the Board Sveaskog and Cramo, Board member of Statkraft AS, KTH and Pöyry (2014–2017).
Related content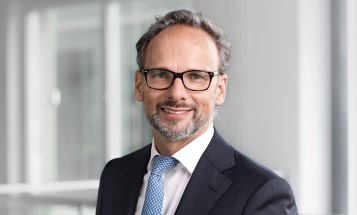 Senior Vice President, Head of Business Area Customers & Solutions and Business Area Heat