Awareness and learning
We learn with and from society. We want current and future talent and customers to recognize themselves in our organisation and goals.
Our journey towards greater diversity and inclusion
To learn is to connect
We participate in various internal and external networks, research initiatives and think tanks to facilitate learning together.
Commitment throughout Vattenfall
The month of May, dedicated to European Diversity Month, is one of several groupwide commitments that celebrate diversity and promote inclusion.
Local engagement
Our Diverse Energy Networks reflect and represent local interests, organising activities to create awareness, drive engagement and build knowledge.
D&I learning in our business
Each business area is represented by a D&I council. The councils implement the strategy based on the specific needs of the business area and form a groupwide network who inspire and learn from each other.
Learning together
A toolbox with team activities is available for leaders to promote dialogue and encourage the development of a more inclusive culture.
Individual learning
Employees partake in e-learnings which aim to create awareness, build knowledge and encourage self-reflection.
A tool is being developed to enable leaders to self-assess their own role in driving diversity and inclusion and facilitate further development.
Data driven learning
Content might be king, but data is decisive. Surveys, benchmarks, interviews, research projects and more all help us get a better understanding of where we are at, and how we are progressing.
We are eager to learn from our employees, potential employees, partners, customers and the experts. What is it like to work for us, apply and then land a job with us, or to be our customer? And does it differ depending on who you are?
We've spent years gathering and learning from gender and age diversity data and now we want to learn more. Does your experience of Vattenfall differ because of our bias? When we gather demographic data it is voluntary, anonymous and protecting integrity is our highest priority.
See also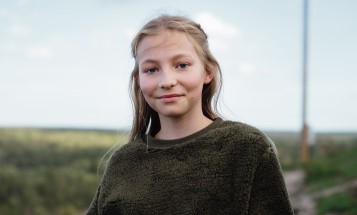 We have decided to make the biggest leap yet to reduce the impact of climate change.