Partners and focus areas
Gender equality
We commit to equal pay, equal leadership, and equal opportunities for women in the energy sector by 2030 as stipulated in the Equal by 30 campaign.
Vattenfall has been a proud signatory of Equal by 30 since 2018 alongside 13 governments and more than 130 organisations worldwide.
The Equal by 30 commitment also contributes to the UN Sustainable Development Goal of Gender Equality (SDG 5).
Role models matter and our Chief Executive Officer (CEO) Anna Borg is one of our many women leading the way.
Our Board of Directors and our Executive Group Management (EGM) are committed to gender equality. 60% of our executives are women in roles with bottom line responsibility (CEO, CFO, Heads of Wind, Markets & Distribution).
LGBTIQ+ community
One of the ways we strive to ensure that everyone feels comfortable at work, is free to express themselves and has the same rights and opportunities, regardless of who they are is through the Workplace Pride Benchmark.
Since 2015 we have shown our support to the LGBTIQ+ community by participating in Pride activities in Amsterdam, Berlin and Stockholm as well as other smaller locations.
Other initiatives include the decorating of wind turbines and charging stations during Pride season and participating in Sticks & Stones - the LGBTIQ+ Job & Career Fair in Germany.
"Walk & Run with Pride" is an initiative which aims to encourage discussion of pride topics amongst colleagues, promote exercise and demonstrate support for the LGBTIQ+ community.
Pride
Vattenfall has participated in Pride activities in Amsterdam, Berlin and Stockholm as well as other smaller locations.
Skin colour
Vidga Normen I praktiken (Widening the norm in practice) was a project funded by the European Social Fond between 2019-2021. Its aim was to draw attention to widespread discrimination in the labour market against non-white Swedes as well as raise awareness of how to counteract discrimination.
150 Vattenfall employees and managers from several business areas and functions participated in the 12-month program throughout 2020-2021. Participants report gaining new perspectives and a greater awareness of the impact of skin colour.
Vidga Normen is part of a long-term Vattenfall initiative to make visible and counteract structural discrimination linked to skin colour.
Neurological diversity
Some of our work demands high quality software development, such as programming, data science, data engineering, testing and quality assurance services. To support us in finding the right people we work with partners such as Unicus who specialise in consultants with Asperger's Syndrome. The result gives us a competitive edge, captures the valuable skills specific to those with Asperger's and creates work opportunities.
Age & opportunity
Each generation has perspectives, knowledge and experience that are common, rather than unique, to their generation. Each adds value and is appreciated in the mix. We endeavour to achieve age diversity across Vattenfall, ensuring a range of perspectives throughout the organisation.
Employees are encouraged to take initiative and make a difference by continuing to learn and develop. Whether it be on the job, through job rotation, from meeting other colleagues, changing positions or from experts, learning and development is key to the future success of Vattenfall.
Special programs and opportunities are available:
Mentoring and reversed mentoring
Knowledge transfer
Read more under Awareness and learning.
Related content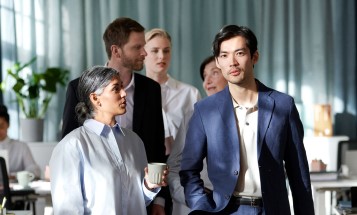 We use many different forms of learning to become more diverse and inclusive.
See also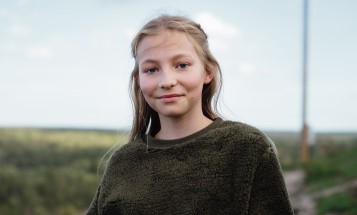 We have decided to make the biggest leap yet to reduce the impact of climate change.