Supplier innovation – the challenges
Vattenfall would like to invite companies (whether corporate companies or start-ups), individuals, governments and NGOs to partner, collaborate and co-create with us. We want you to bring us your suggestions of how we can achieve our ambitions and work effectively with the latest and most advanced technological applications.
On this page, both new and existing suppliers can take a look at our current challenges and share your concepts and solutions with us.
Becoming more circular – together
The circular economy has the potential to significantly reduce both climate emissions and the volume of resources we use. We would like you to bring us your suggestions of how we can improve our environmental and circular performance. We are looking for circular alternatives to the products and services we currently source. These solutions can relate to all of the areas in which we do business: production, distribution and supply, but they could also relate to the things we procure in order to do our business. All solutions that will help us to reduce our environmental footprint and enable us to reuse materials, or help our suppliers and customers reuse the materials that they use, are most welcome.
Decarbonisation of industries
Vattenfall is looking for suppliers of new solutions, technologies and concepts that lead to the increased decarbonisation of both Vattenfall and the industries we help power. This could be a small-scale solution in its early stages or a ready-to-apply, finished solution on a much larger scale. We focus on solutions involving hydrogen and geothermal energy as well as improvements in other renewable energy sources such as solar, hydropower and wind.
Industry in general

We are looking for new fuels to replace fossil ones, for example hydrogen solutions. These would be distributed in smart grids, optimised for new energy generation solutions. How can we power the industry grid of the future?

Transport

We are looking for solutions that will decarbonise the transport industry; not just as a fuel replacement, but also smart logistics solutions and those that can improve rail efficiency. What's your last mile solution for bringing your mode of transport into the inner cities?

Data centres

We are looking for solutions that will help us optimise the use of residual heat from data centres. What alternatives do we have to the current flexible, energy solutions (aggregates)? How can we manage peaks by making the grid smarter?
Changing the nature of the procurement role
In many industries and customer-facing activities, we are seeing how the use of new technologies improves effective communications and increases process efficiency. Take, for example, the rise of conversational agents in customer service and the use of machine learning to enable AI to create reports and text as well as to recognise emotions. We are looking for companies that can help us change the way we think about procurement, with focus on more eProcurement and self-service and smart, ready-to-implement tools.
Advanced procurement
Just when we thought that 'human' characteristics could not be learned by computers, we discovered they could. We have also learned that human negotiating behaviour can be easily predicted by game theory. To this end, we're looking for digital solutions, advanced machine learning or anything else that can help us automate complex procurement activities (no RPA or comparable type of services/solutions). Alternatively, by using the available data and/or combining it with new sources of data, we can identify new actionable insights that can significantly improve our results, both for Vattenfall's business generally and more specifically in Procurement.
If you would like to work together with Vattenfall on these challenges, or if you have other ideas or solutions you are interested in collaborating on, don't hesitate to reach out to our Supplier Innovation team. Whether it's an existing solution or something for the future, we would like to hear your concept.
See also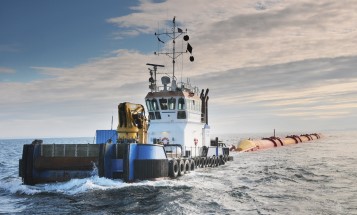 We focus on environmental and social aspects throughout our supply chain.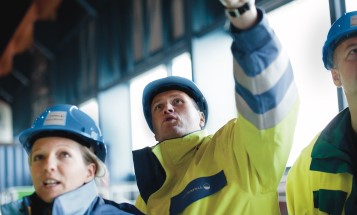 We engage with our stakeholders to understand their concerns and expectations on us.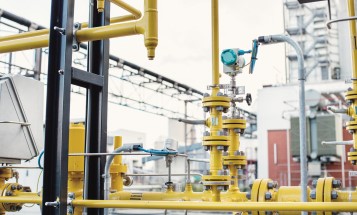 We are forming partnerships in different fields and industries to reach climate goals.