Supply chain initiatives
Our ability to have impact on sustainable practices among our suppliers, both first tier and further down our supply chain, is limited if we act alone.
We believe that partnerships and collaborations offer the greatest opportunities for positive impact and therefore we take part in various initiatives.
Uranium Stewardship Initiative
Together with the World Nuclear Association, we worked within the Uranium Stewardship programme to define 11 principles for managing radiation, health and safety, and environmental issues.
The resulting joint policy document, 'Sustaining Global Best Practices in Uranium Mining and Processing', aims at sustaining best practice and promoting it among new participants in the uranium supply chain. An audit checklist for joint audits of mines supports the policy document.
Vattenfall is currently an active member of the World Nuclear Association initiative "Corporate Social Responsibility at Mining and Other Fuel Cycle Facilities".
The Bettercoal Initiative
Vattenfall is a founding member of the Bettercoal initiative, which is a global non-profit initiative established by the largest European energy utilities. The aim is to improve corporate responsibility in the coal supply chain, with a specific focus on the mines themselves.
The Bettercoal vision is a coal supply chain that protects the environment, respects the human rights of people and contributes positively to the livelihoods of workers and communities. The mission of Bettercoal is to advance the continuous improvement of the ethical, social and environmental performance of coal mines by improving business practices through engagement with stakeholders and based on a shared set of globally recognised principles. This way Vattenfall aims to contribute to the continuous improvement of the sustainability performance of coal mines.
In 2018, two Country Working Groups for Colombia and Russia were set up to facilitate closer monitoring by buyers of the implementation of Continuous Improvement plans by suppliers and to establish a platform for capacity building. The groups also aim to support our suppliers in improving their sustainability performance. Vattenfall is an active member of both these working groups.
The Sustainable Biomass Program
Vattenfall is a founding member of the Sustainable Biomass Program (SBP), established in 2013. SBP is a certification system designed for woody biomass, mostly in form of wood pellets and woodchips, used in large thermal power plants.
The objective of SBP was to develop and maintain an industry standard to ensure that solid biomass used for energy production complies with regulations on sustainability and biomass legality in EU countries.
Formed as an industry-led initiative of energy utilities that use biomass, SBP is now moving towards a real multi-stakeholder structure. The new governance arrangements bring together stakeholder groups representing civil society interests, biomass producer interests and those of biomass end-users.
The initiative's vision is an economically, environmentally and socially sustainable solid biomass supply chain that contributes to a low carbon economy.
The Wind Europe Initiative
During 2016 the Wind Europe Sustainability Taskforce members identified the topic of supply chain sustainability as a very relevant one for the industry in order to reduce costs, anticipate regulatory changes, manage risks and increase collaboration while also contributing to the achievement of the UN's Sustainable Development Goals.
The aim of the project is to develop and adopt a wind industry approach for assessing, controlling and monitoring the supply chain. Several tasks have been identified that should lead to the development of:
Wind industry guiding principles on supply chain sustainability and reference framework
Potentially a joint compliance process that could include developments such as the design of a common self-assessment questionnaire (SAQ);
Joint capacity building activities and events.
Developing a common approach would empower the companies that adhere to this initiative to apply a powerful supply chain tool to control and impact sustainability related topics.
Related content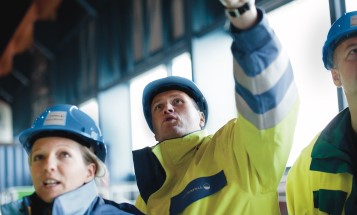 We engage with our stakeholders to understand their concerns and expectations on us.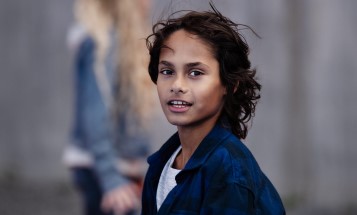 We are responsible for respecting all internationally recognised human rights agreements.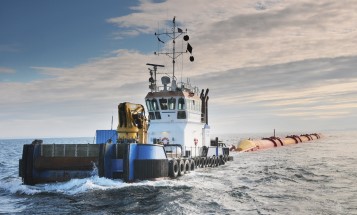 We focus on environmental and social aspects throughout our supply chain.
See also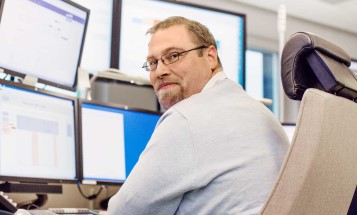 All employees take ownership and personal responsibility for doing the right thing.