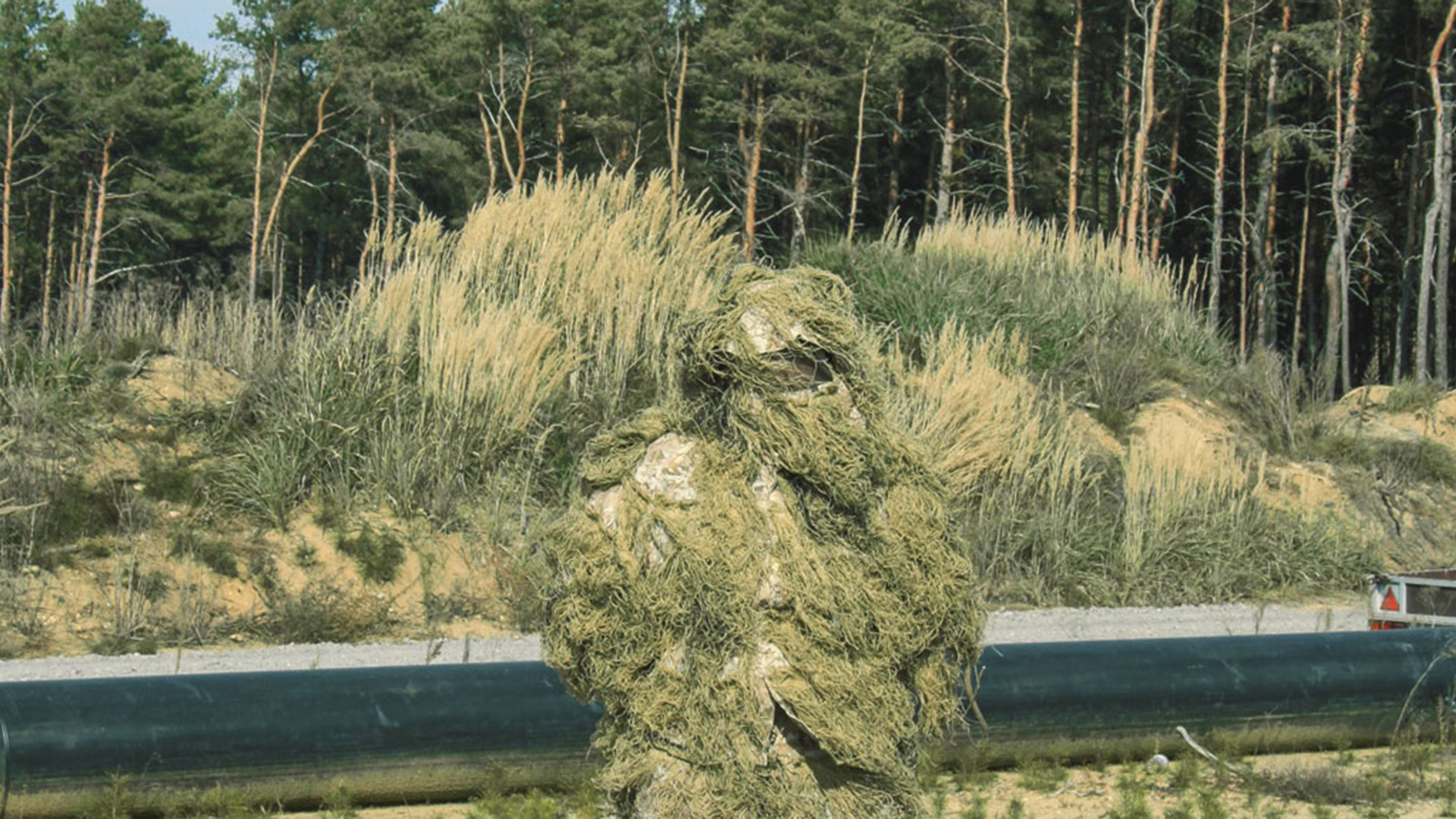 De er mærkelige, lodne væsner, og de gemmer sig i markerne. Du kan ikke se dem, men de kan se dig – også om natten. "Yeti-mændene" i Tyskland, opkaldt efter den pelsede afskyelige snemand fra Himalaya-bjergene, er Vattenfalls mest spektakulære metode til at bekæmpe tyveri af kobber, som er blevet et problem over hele landet. Kobbertyve skaber kaos og forårsager omfattende øko­nomiske skader. De stjæler kobbertage fra kirkerne, saver tagrender og afløb af huse, skærer køreledningerne over togskinner ned og stjæler hele kabelruller fra byggepladser. Store virksomheder som Vattenfall er specielt hårdt ramt.
På en varm lørdag aften, hvor andre nyder den dejlige sommeraften i fulde drag med en omgang grillmad i haven, melder Stefan H. og Dieter G. (navnene er ændret af redaktionen) sig til vagttjeneste ved brunkulsminen i Lausitz. Men de to sikkerhedsfolk skal ikke bare ud på patrulje. Iført camouflagedragter i samme farve som tørt græs ligger de i baghold, udstyret med natkikkerter, termisk observationsudstyr og lommelygter. Deres mission: At fange kobbertyvene på fersk gerning.
"De godt forklædte detektiver bliver indsat på vigtige steder, eksempelvis ved de åbne miner Jänschwalde og Cottbus-Nord", fortæller Andreas Pfütsch, Deputy Manager of Security i Vattenfall Europe Mining AG. De såkaldte "yeti-mænd" er professionelt uddannede sikkerhedsfolk.
De kan naturligvis ikke anholde tyvene, men de kan fange dem på fersk gerning og tilbageholde dem, indtil politiet eller andre sikkerhedsfolk ankommer.
Kontrolcenter holder vagt
I kontrolcentret for sikkerhed i kraftværket Schwarze Pumpe er kollegaerne lysvågne døgnet rundt, syv dage om ugen. I treholdsskift overvåger otte Vattenfall-medarbejdere brændpunkter, såsom de områder, hvor kablerne er oplagret, anlægsområder samt indgange og udgange fra de åbne miner. I nødsituationer alarmerer de politiet, patruljestyrker, sikkerhedsfolk og brandvæsen, som kan være på stedet i løbet af få minutter. Medarbejderne er blevet uddannet til arbejdet i løbet af de seneste måneder, og nu er de en "beskyttelses- og sikkerhedsstyrke", der er certificeret af det tyske industri- og handelskammer. Før deres nye rolle arbejdede de som opsynsmænd, jord- og betonarbejdere, produktionsinspektører eller elektrikere.
"Jeg har stor respekt for de kollegaer, som har påtaget sig den her nye opgave og er vendt tilbage til skolebænken," siger deres chef og formanden for beskyttelse og sikkerhed, André Wagner.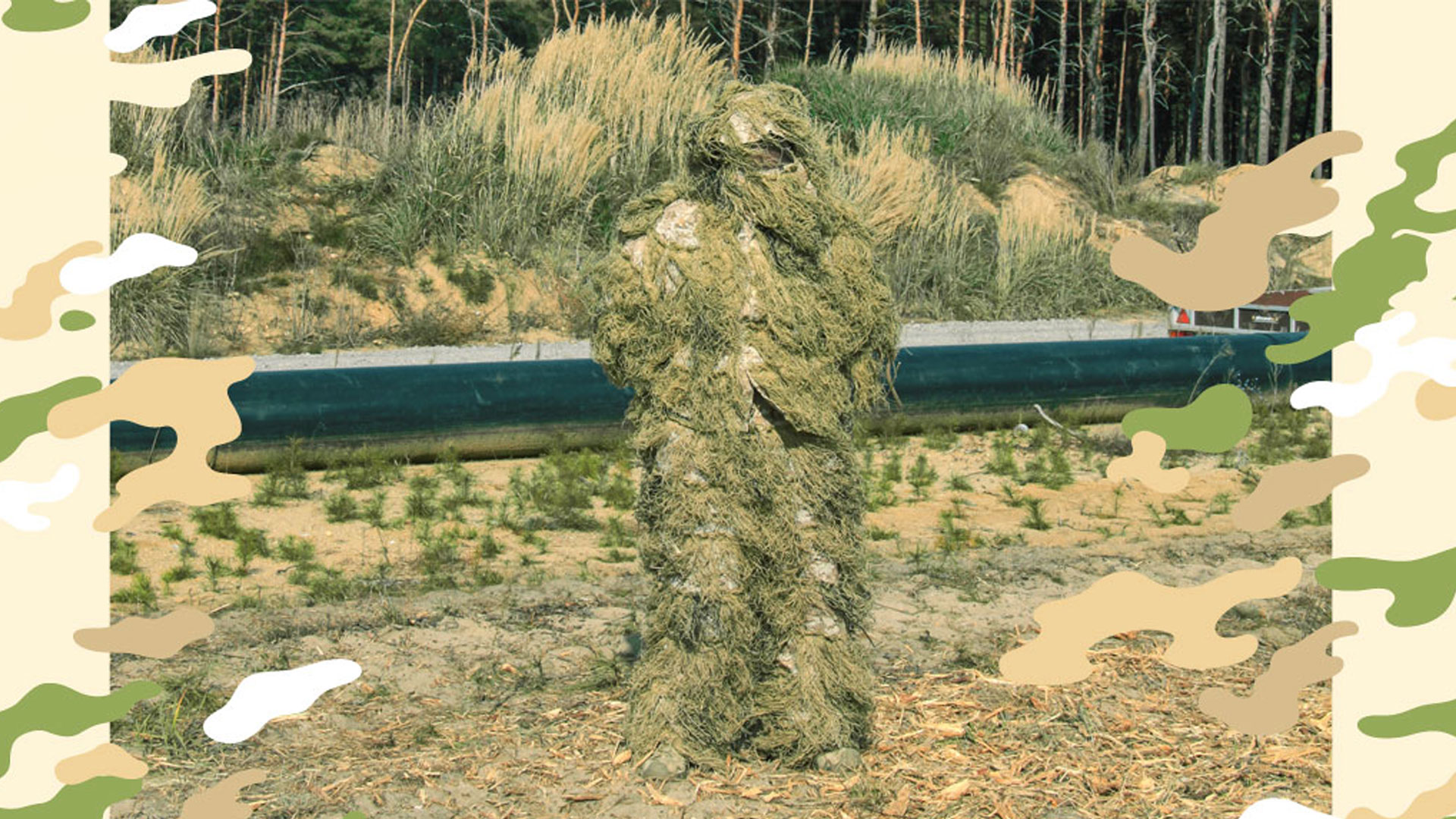 Uddannede medarbejdere bærer yeti-udstyret i op til 12 timer pr. vagt.
Eftertragtede tyvekoster
Tyvenes yndlingssteder er byggepladser, kabellagre og områder, der anvendes af jernbaneselskaber eller kloakeringsfirmaer. Alt det ved Andreas Pfütsch af erfaring. I over 25 år har den 57-årige mand været en af de ansvarlige for sikkerheden i området.
"Siden 2006 er tyveri af kobber blevet et problem for virksomheden," fortæller Andreas Pfütsch, som er uddannet økonom.
Industrien tørstede efter det orange guld, og prisen steg hurtigt. Et tons kobber kostede omkring 1.900 euro i 2000, men i 2010 var prisen steget til hele 7.200 euro, hvilket gjorde metallet til en indbringende forretning for tyve. Selvom prisen er faldet siden – et tons handles nu for omkring 4.600 euro – så fortsætter tyvene skamløst.
"Der er intet, der tyder på, at problemet bliver mindre," siger Andreas Pfütsch.
Det er tallene over tyverierne de seneste år et bevis på: I 2013 og 2014 blev der registreret over 240 tyverier i Vattenfalls fem åbne miner, hvilket resulterede i tab på omkring 750.000 euro. I 2015 var der indtil udgangen af august 70 tyverier, der resulterede i tab på 200.000 euro.
4-hjulede motorcykler og droner
Lausitz-området er på 80 gange 40 kilometer. Det betyder, at tyverier ikke kan undgås fuldstændig.
"Men vi kan gøre det sværere for tyvene ved hjælp af præventive foranstaltninger," påpeger Andreas Pfütsch.
Det inkluderer at mærke kobberkablerne med kunstig DNA. De områder, hvor kablerne opbevares, er også blevet udstyret med overvågningsudstyr, der hjælper sikkerhedsfolkene i deres arbejde. Sikkerhedspersonalet bruger 4-hjulede motorcykler, så de kan forfølge tyvene hurtigere. Droner med videokameraer og termisk observationsudstyr overflyver området. Man forsøgte at bygge jordvolde omkring indgangene til de åbne miner, og adskillige tons tunge klippeblokke blev sat op som barrierer – men dem fandt tyvene også ud af at fjerne. Et tyverialarmanlæg sørger for at udløse alarmen, hvis et kabel bliver skåret over. Der er også installeret kameraer, der egentligt er udviklet til sporing af vilde dyr, på området. Kobberkablerne bliver i etaper udskiftet med kabler af stål og aluminium. Og et godt, tæt samarbejde med det lokale politi er naturligvis uvurderligt.
Skamløse kriminelle
"På trods af den succes, vi har haft med de præventive foranstaltninger, kan vi ikke tillade os at hvile på laurbærrene," understreger Andreas Pfütsch.
Han ved, at gerningsmændene skifter taktik og hurtigt tilpasser sig, hver gang der bliver indført nye sikkerhedsforanstaltninger. De bliver bedre organiserede og mere professionelle. Før de forsøger sig med et tyveri, sender de spejdere ud for at inspicere stedet og varerne. Gerningsmændene vender sædvanligvis tilbage om natten, udstyret med professionelt værktøj og terrængående køretøjer. De skærer tit kablerne over til de pumper, der holder de åbne miner tørre. Når de gør det, sætter de ikke kun deres egne liv på spil; de hindrer også arbejdet i minen og gør det farligt. "Den tid, hvor tyvene stille og roligt gemte sig i skovene og omhyggeligt fjernede isoleringen fra kablerne, er for længst forbi." I dag er de voldelige og risikovillige bander.
"Vi har oplevet, at tyvene kastede værktøj efter sikkerhedsfolkene, og en anden gang kørte de med vilje ind i patruljevognen flere gange," forklarer Andreas Pfütsch.
"70 tyverier og tab på 200.000 euro i Vattenfalls miner fra januar til august 2015."
Samarbejde omkring sikkerheden
For at bekæmpe tyveri af kobber har store tyske virksomheder gjort fælles front og oprettet sikkerhedssamarbejdet SIPAM. Vattenfall blev medlem i 2012. Erfaringer, præventive foranstaltninger og viden om tyvenes adfærd bliver alt sammen videregivet til metalhandlere, genbrugsfirmaer og politiet. Et særligt varslingssystem giver information om de seneste metaltyverier. Når alt kommer til alt er tyveri af kobber et problem, der påvirker hele Tyskland.
I 2009 blev der registreret 2.302 sager alene i delstaten Brandenburg, med et anslået tab på 4,6 millioner euro. I 2013 blev der registreret 2.373 sager.
Tyskland er ikke det eneste land i Europa, der oplever et stort antal kobbertyverier. I 2008 nær byen Chleb i Tjekkiet forsvandt en hel jernbanebro på en enkelt nat. Det er derfor, et samarbejde på europæisk niveau bliver stadig mere vigtigt.
---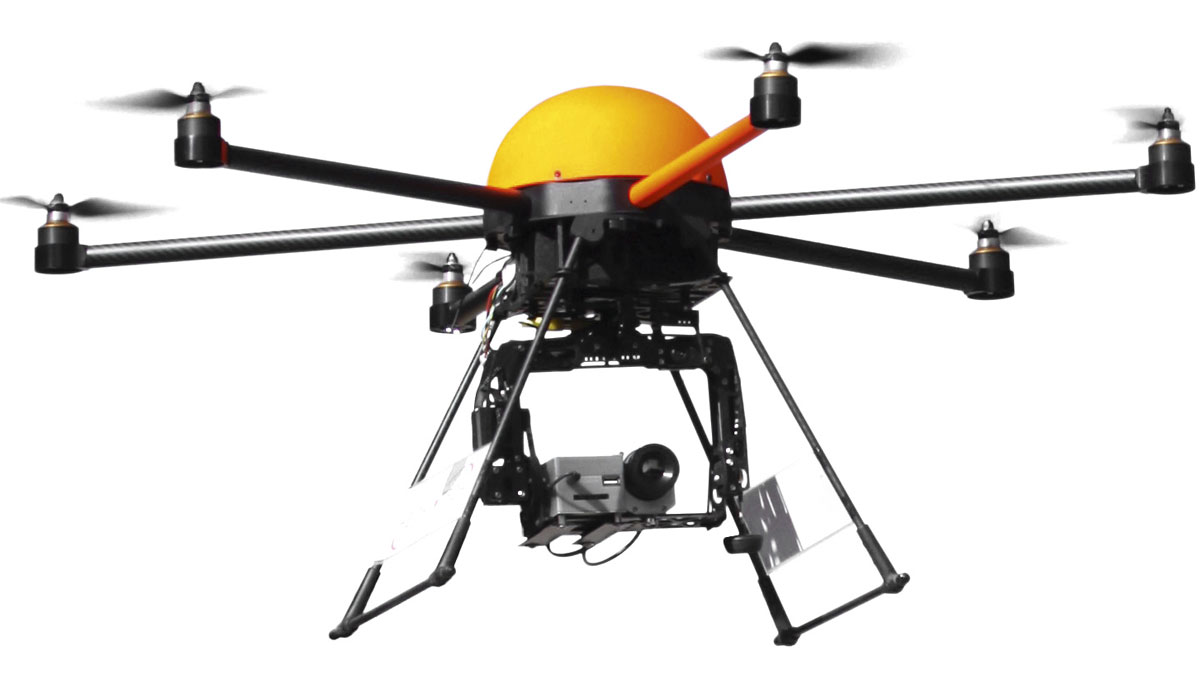 Droner
Lausitz-området er på 80 gange 40 km – et alt for stort område for yetierne at patruljere alene, så de bruger droner, der flyver over området og spejder efter tyvene.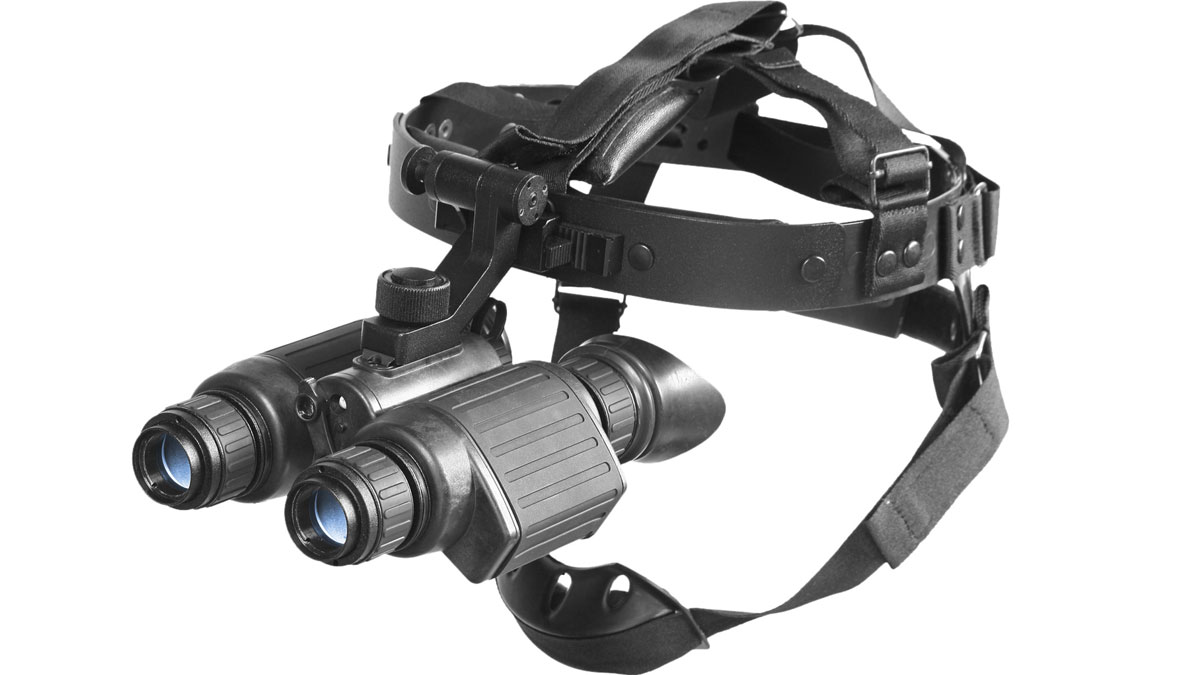 Natkikkerter
Natkikkerter er uundværlige for de dygtige yeti-folk: Hvordan kan de ellers få øje på og fange deres bytte, når solen er gået ned?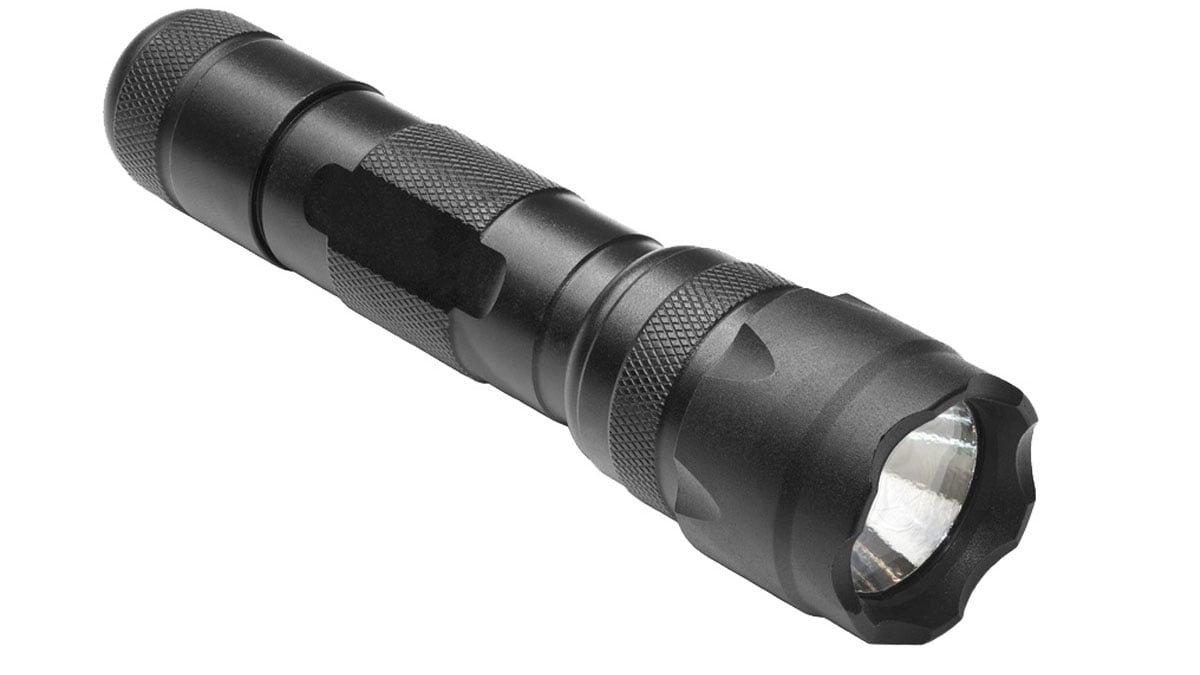 Lommelygter
Et yeti-udstyr er ikke komplet uden en kraftig lommelygte: Den bruges, når de skal krydse ujævne arealer i tæt mørke og også til at sætte spot på de kriminelle, der fanges på fersk gerning.