Viking skal forbinde Danmark og Storbritannien
I 2022 kan den første elforbindelse mellem Danmark og Storbritannien tages i drift. Nu skal havbunden undersøges på den 650 km lange strækning, hvor kablerne skal trækkes.
Fakta Viking Link
Kapacitet: 1.400 MW
Længde: 650 km
Placering: Mellem Jylland og Lincolnshire på den engelske østkyst
Viking Link-projektet udvikles af virksomheden National Grid, der er aktiv inden for drift af gas- og elinfrastruktur i Storbritannien, og danske Energinet.dk. I forbindelse med projektet er der således nu en entreprenør, der skal undersøge havbunden samt finde egnede steder til andføringen.
"Det er et stort skridt på vejen mod en gennemførelse af projektet. Men efter planen skal der først træffes en endelig investeringsbeslutning i 2018, hvorefter kablerne kan tages i drift i løbet af 2022, siger Kristian Gustafsson," der er analytiker i Policy Management Wholesale Markets hos Vattenfall.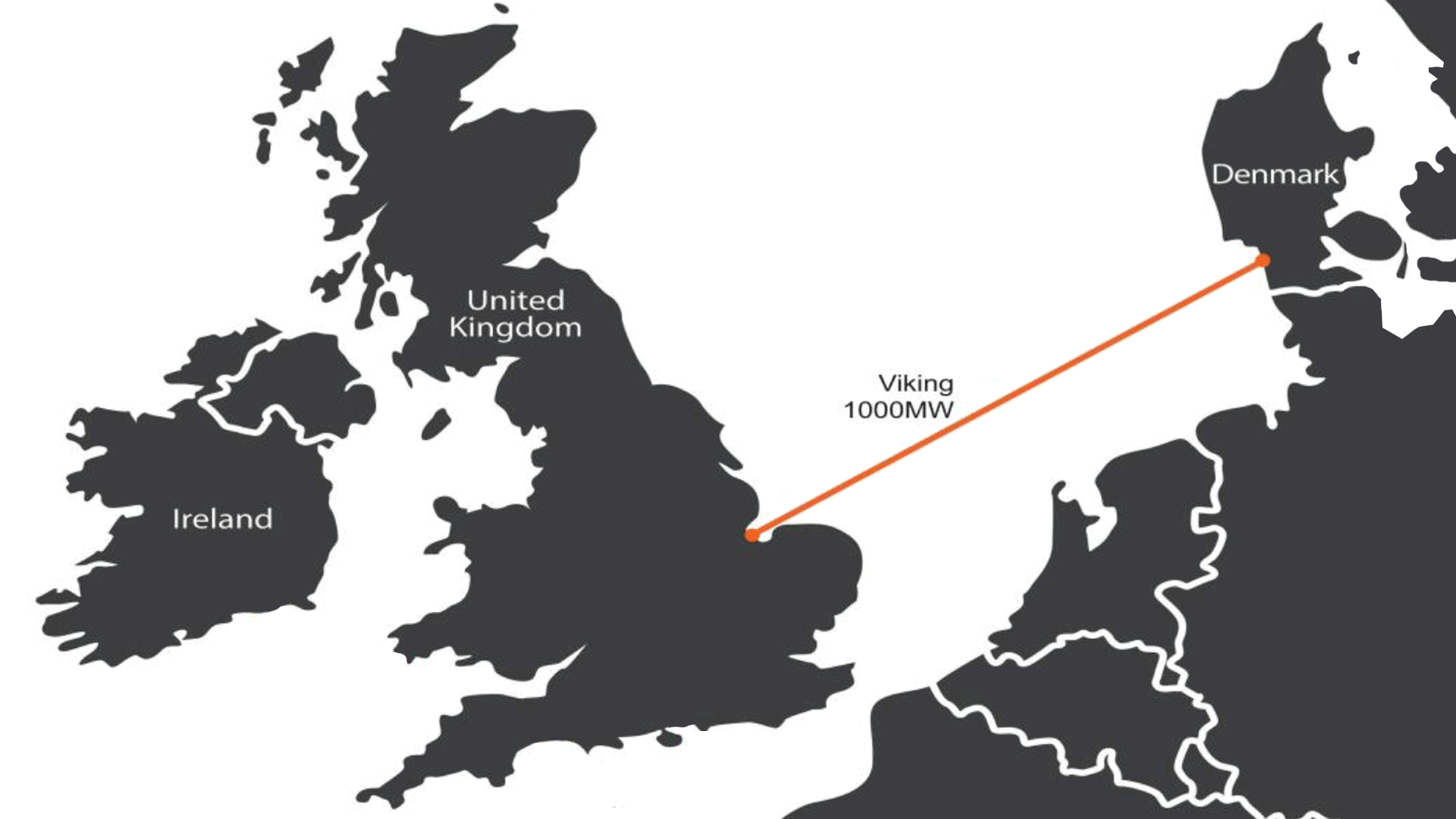 Europæisk energiunion
Tidligere i år præsenterede EU-Kommissionen rammerne for en europæisk energiunion med en fælles energipolitik. Kommissionen mener, at energiunionen med god kapacitet på samkøringslinjerne for at holde elnettene stabile har udmærkede forudsætninger for ikke mindst at imødegå klimaudfordringerne og mindske energiafhængigheden i EU.
Viking Link-projektet passer godt ind i rammerne for energiunionen, forklarer Kristian Gustafsson.
"Bedre transmissionsmuligheder mellem Skandinavien og Storbritannien samt i Tyskland og Sverige er efter Vattenfalls opfattelse nogle af de mest oplagte styrkelser. Sverige og det øvrige Skandinavien står over for en udfordrende situation, idet vi i visse perioder vil have en stor overskudskapacitet i vores produktion. Vi har en fælles interesse i Europa i at have gode transmissionsmuligheder til andre markeder, som på grund af den kraftige udbygning af den vedvarende produktion har et øget behov for at regulere deres elsystemer."
Styrket nordisk net
Kristian Gustafsson understreger vigtigheden af, at et projekt som Viking Link følges op af styrkede net mellem de nordiske lande.
"Vi har gang på gang set, at forbindelserne mellem de nordiske lande og Storbritannien er blandt de samfundsøkonomisk mest rentable projekter i Europa, eftersom de forbinder Sverige og Norges regulerbare vandkraft med de meget omfattende udbygninger af vindkraftsektoren i Storbritannien. For at udnytte det fulde potentiale er det derfor vigtigt, at det suppleres med styrkede net i de nordiske lande."