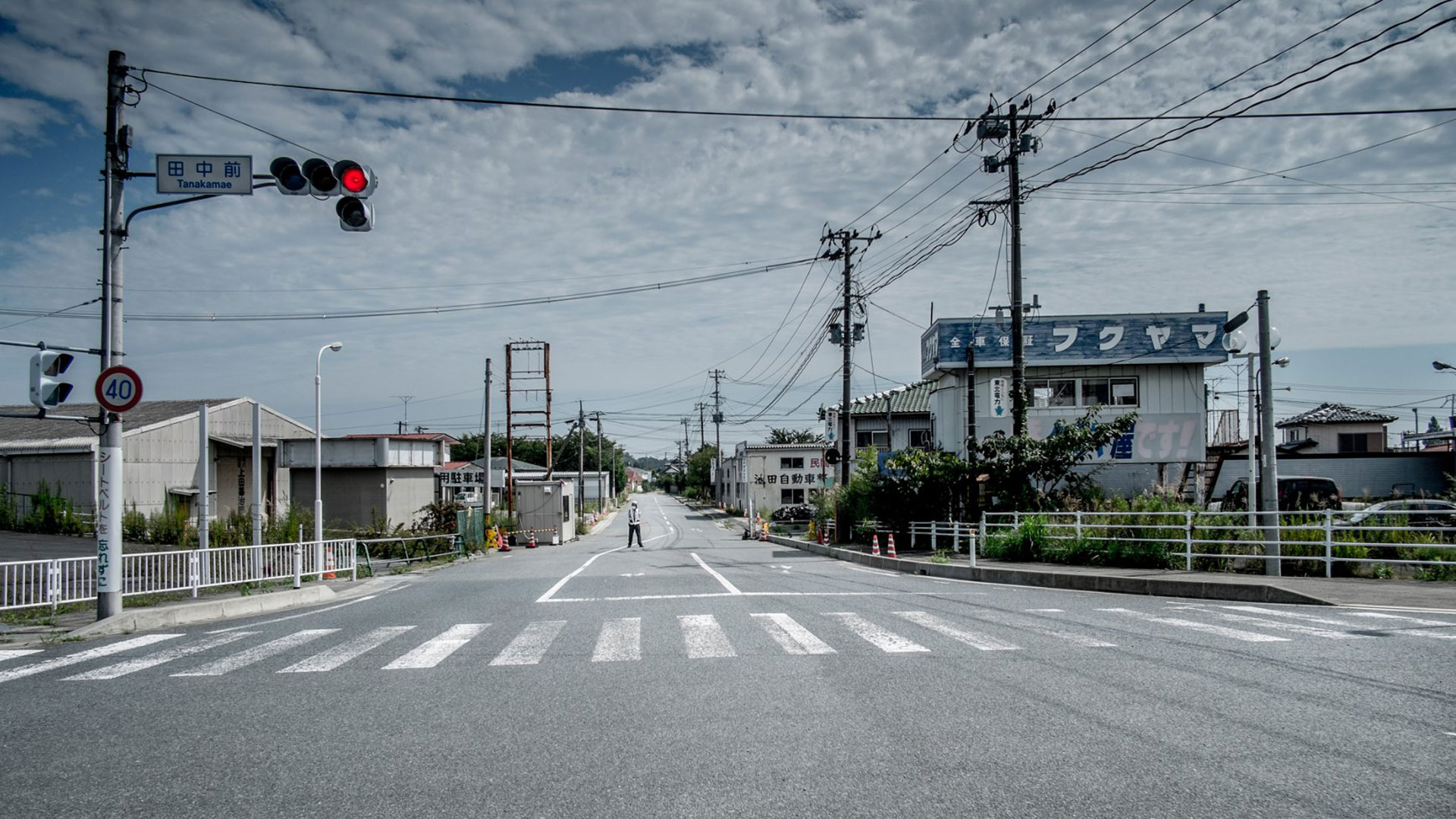 Fukushima langt fra genoprettet fem år efter ulykken
Fem år efter naturkatastrofen i Japan, som bl.a. udløste havariet ved kernekraftværket Fukushima, mangler der fortsat en stor del af sanerings- og nedrivningsarbejdet. Beregninger viser, at det kan tage op til 40 år, inden området er genoprettet.
Det begyndte med et kraftigt jordskælv lidt i tre om eftermiddagen den 11. marts 2011. Kernekraftværket Fukushima Daiichi klarede jordskælvet relativt godt. Men reaktorerne kunne ikke modstå tsunamien 45 minutter senere. Da strømforsyningen blev afbrudt, og reservesystemerne og de fleste batteridrevne systemer blev sat ud af kraft, virkede den nødvendige køling af reaktorkernerne ikke.
Da havariet kunne sammenfattes, fremgik det, at der var opstået nedsmeltninger og brinteksplosioner i tre ud af seks reaktorer. Også en fjerde reaktor, som ikke indeholdt brændsel, blev beskadiget ved en af brinteksplosionerne. Reaktorernes nedsmeltnings- og indeslutningsskader betød, at der blev spredt store mængder radioaktive stoffer i atmosfæren og i Stillehavet.
Efter havariet måtte 100.000 mennesker forlade deres hjem i et område med en radius på 30 kilometer. Mange har stadigvæk ikke kunnet eller villet vende tilbage til deres hjem.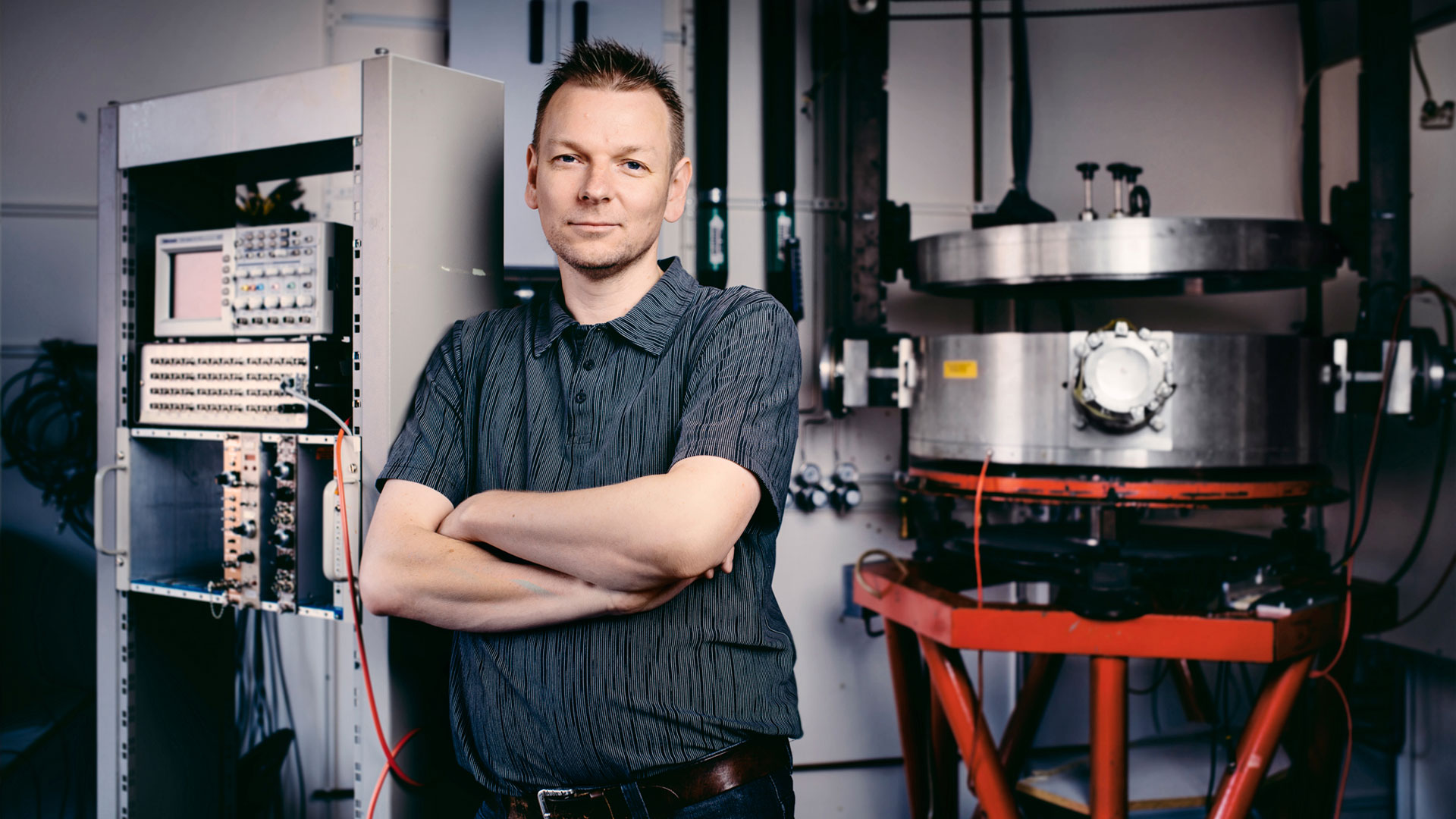 Mattias Lantz.
Omfattende sanering
Mattias Lantz er forsker i eksperimentel kernefysik ved universitetet i Uppsala og ansvarlig for at sammenkalde til møde i den analysegruppe, som arbejder med at sammenfatte og analysere fakta omkring spørgsmål, der optræder i den offentlige debat i tilknytning til reaktorsikkerhed, strålebeskyttelse, radiobiologi og risikoforskning. Analysegruppen er tilknyttet Svensk Energi og finansieres af kernekraftindustrien.
Året inden naturkatastrofen og havariet i Fukushima var Mattias Lantz vendt tilbage til Sverige efter at have arbejdet i en forskerstilling i Japan i halvandet år.
I efteråret 2015 vendte han tilbage til Japan.
"Det er nu tilladt at køre ind i visse dele af det evakuerede område og opholde sig der i dagtimerne. Byen Naraha 15 kilometer syd for Fukushima er åbnet igen, og ca. 700 af de oprindelige 7.000 indbyggere er flyttet tilbage."
Ulykken har været et hårdt slag for landbruget i området, der betragtes som Japans kornkammer.
I store områder omkring kernekraftværket har myndighederne bl.a. vasket bygninger og skrabet det øverste jordlag væk for at sanere området. Mange steder opbevares jordmasserne i store sorte affaldssække.
30-40 år
Mattias Lantz tog også turen til Fukushima Daiichi, hvor 5.000 ansatte arbejder med at rydde op og sanere området.
"Det er en meget langvarig proces. Ejeren Tepco og myndighederne regner med, at arbejdet kommer til at tage 30-40 år."
"Først handlede det om at få nedbragt stråledoserne i området, så det var forsvarligt at arbejde der. De beskadigede reaktorer er nedsprængt i bjerget og ligger ca. tre meter over havets overflade. Man lagde beton henover jorden for at reducere strålingen. Et par af de andre reaktorer er blevet overdækket med en teltlignende konstruktion for at undgå spredning af radioaktivitet under oprydningsarbejdet."
Høj stråling
Ifølge Mattias Lantz kan personalet på kernekraftværket arbejde iført ansigtsmasker i visse områder. Men andre steder er strålingen så høj, at mennesker ikke kan opholde sig der, bl.a. i de beskadigede reaktorer.
I oktober 2013 fremlagde FNs Videnskabelige Komité vedrørende Effekterne af Atomstråling (UNSCEAR) en rapport indeholdende vurderinger af stråledoser og de sundhedsmæssige konsekvenser af ulykken i Fukushima.
I rapporten vurderede komitéen eksponeringen for stråling i forskellige befolkningsgrupper baseret på målte og beregnede værdier for spredningen af radioaktivitet i luften, nedfald på jorden og i havet samt optagelsen i fødevarer og vand.
UNSCEAR skrev på side 88 i rapporten: "Der er ikke observeret nogen akutte sundhedsmæssige virkninger blandt arbejderne [på kernekraftværket] og i befolkningen, som kan relateres til eksponering for stråling fra ulykken. De vigtigste sundhedsmæssige virkninger, der er observeret indtil nu i befolkningen og blandt arbejderne, menes at være på den psykiske sundhedstilstand og det sociale velbefindende i relation til den enorme påvirkning, som jordskælvet og tsunamien forårsagede".
Komitéens vurderingsarbejde varede frem til oktober 2012, og UNSCEAR skriver, at "der gennemføres betydelige sundhedsundersøgelser af befolkningen og arbejderne, og at disse vil fortsætte i mange år. Komitéen mener, at det er hensigtsmæssigt at evaluere eksponeringer og virkninger af strålingen efter ulykken ved Fukushima, når den tid kommer".
Bygger isvæg
Et af de mange problemer, som Tepco (Tokyo Electric Power Company) har kæmpet med siden 2011, er, at der trænger grundvand ind i de beskadigede reaktorer og tager radioaktivitet med sig ud i Stillehavet.
"Hidtil har man pumpet vandet op, inden det nåede ind i reaktorerne, og lagret det i gigantiske beholdere. Men nu forsøger man at bore rør ned i bjerget, som skal køle vandet og skabe en isvæg for på den måde at forhindre grundvandet i at nå frem til de beskadigede reaktorer. Spørgsmålet er så, om det virker", siger Mattias Lantz.
Sikkerhedskultur afgørende
Havariet i Fukushima er det alvorligste ulykkestilfælde siden Tjernobyl-ulykken i 1986. Ifølge den svenske strålingsmyndighed har de japanske myndigheder vurderet, at udslippet af radioaktive stoffer til atmosfæren fra Fukushima Daiichi ligger på ca. 15 procent af udslippet fra Tjernobyl.
Fukushima har medført en hel del konsekvenser for den globale kernekraftindustri. Ulykken betød bl.a., at flere byggeprojekter og ordrer blev sat på hold i en periode.
I Sverige besluttede strålesikkerhedsmyndigheden i december 2014, at de svenske kernekraftværker senest i 2020 skal have et uafhængigt system til køling af reaktorkernen.
"Et stort problem i forbindelse med Fukushima var, at ejeren ikke havde gennemført de rette træningsscenarier, og at myndighederne ikke havde stillet de rette krav. Et yderligere problem er, at man i Japan har en kultur, hvor man undlader at foreslå forbedringer, idet det kan opfattes som kritik. Det er afgørende, at der opdyrkes en levende sikkerhedskultur."
For nylig blev der rejst tiltale mod tre tidligere chefer hos energiselskabet Tepco, som ejer Fukushima Daiichi. De anklages for ikke at have truffet tilstrækkelige foranstaltninger for at sikre kernekraftværket mod en tsunami. Blandt de tiltalte er energiselskabets tidligere bestyrelsesformand.
Kernekraft er et følsomt emne
Fem år efter Fukushima-ulykken er tre reaktorer blevet genstartet i Japan. Mattias Lantz vurderer, at ca. halvdelen af de nogle og halvtreds reaktorer i landet vil blive genstartet.
"Kernekraft er et følsomt emne og kan opfattes som skræmmende. Hændelsen i Fukushima er spektakulær og har ødelagt livet for 100.000 mennesker, som har måttet forlade deres hjem. Den var helt unødvendig."