2015 var et godt år for Vattenfalls vindenergivirksomhed, som øgede sin elproduktion med over 40 procent i forhold til 2014.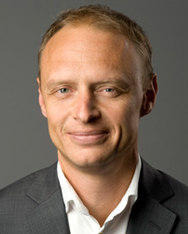 Martin Reinholdsson, Head of BU Generation i BA Wind.
Vattenfalls omkring 1.000 vindmøller producerede sidste år 6,2 TWh vedvarende elektricitet.
Martin Reinholdsson, Vattenfalls Head of BU Generation i BA Wind, beskriver 2015 som et år med god vind og god tilgængelighed.
"Vi opnåede en tilgængelighed på 96,6 procent, hvilket jeg er tilfreds med i betragtning af, at vi oplevede en del problemer i løbet af året. Det drejer sig blandt andet om DanTysk, som blev forsinket på grund af problemer med nettilslutningen, hvilket er noget, som Vattenfall er blevet kompenseret for. Desuden havde vi kabelproblemer ved havmølleparkerne Thanet i Storbritannien og Egmond aan Zee i Holland. Transmissionssiden af vindenergien er noget, vi kigger meget på, og et område, hvor hele industrien skal blive bedre. Hvad angår vores landbaserede vindmølleparker, var 1. kvartal svagt med nogle tekniske problemer, hvorimod 2. halvår var rigtig stærkt."
Sikkerhed i højsædet
Også sikkerhedsmæssigt var 2015 et godt år for vindenergien.
"Generelt er der en høj sikkerhedsmodenhed i vindenergivirksomheden, selv om der altid er plads til forbedring. En udfordring i 2015 var, at vi stoppede med at anvende elevatorerne op til nacellen – ca. to tredjedele af vores 1.000 elevatorer blev taget ud af drift af sikkerhedsmæssige årsager efter en tragisk dødsulykke hos en anden vindenergioperatør. I 2016 har vi det som en prioritet igen at kunne idriftsætte elevatorerne på en sikker måde, hvilket vil kræve udskiftning af udstyr samt omhyggelige inspektioner."
Flere vindmøller
I 2015 steg Vattenfalls vindenergiproduktion med 42 procent i forhold til 2014 og overgik dermed den forventede produktion for hele året med tre procent.
"Stigningen skyldes navnlig, at vi tog nye parker i drift – DanTysk, Kentish Flats Extension og Clashindarroch i Storbritannien, Klim i Danmark, Hjuleberg, Höge Väg, Högabjär-Kärsås og Juktan i Sverige," siger Martin Reinholdsson.
"Gode vindforhold i slutningen af året og god tilgængelighed bidrog selvfølgelig også til stigningen."
Lavere omkostninger
Energibranchen er under hårdt pres pga. faldende efterspørgsel efter el og lave elpriser. Og det er noget, der også påvirker vindenergiområdet.
"Til trods for, at der findes gode støttesystemer, har de lave priser påvirket rentabiliteten negativt. Priseffekten påvirkede indtægterne med ca. ti procent i det forløbne år."
Martin Reinholdsson mener, at Vattenfalls vindenergi skal fortsætte med at standardisere arbejdsmetoder og udnytte synergier i virksomheden for at imødegå den fortsat udfordrende markedssituation.
"Det er en udfordring at få nedbragt omkostningerne ved både ny og eksisterende vindenergi. Selv om vindenergi i sig selv allerede er konkurrencedygtig med hensyn til ny energi, bør prisen pr. produceret kilowatt reduceres yderligere."
Fortsat vækst
I 2016 fortsætter Vattenfall med at investere i ny vindenergikapacitet.
"Det bliver et interessant år, hvor bl.a. havmølleparken Sandbank i Nordsøen, der størrelsesmæssigt er i samme klasse som DanTysk, begynder at producere el. Pen y Cymoedd i Wales, vores hidtil største landbaserede anlæg, vil også blive taget i fuld drift i løbet af 2016. Vi kommer også til at ansætte flere medarbejdere i 2016, og det er vigtigt at tage godt imod de nye kolleger på en god måde."