Så er der gang i solcelleparken i Wales
Vattenfalls første solenergipark i stor skala har produceret elektricitet for første gang. Projektet i Wales, der dækker 8 hektar, blev gennemført med et anlægsprogram på to måneder og har 18.500 solpaneler, der blev installeret på mindre end to uger.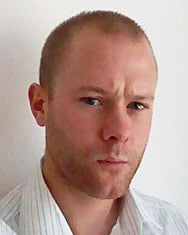 Daniel Wills.
Solenergiparken har en kapacitet på 4,99 MW og vil årligt producere 5,5 GWh el, hvilket er nok til at forsyne 1.440 britiske husstande med vedvarende energi.
Solenergianlægget i det sydvestlige Wales er placeret ved siden af Vattenfalls Parc Cynog-vindmøllepark og deler tilslutningen til elnettet med vindmølleparken.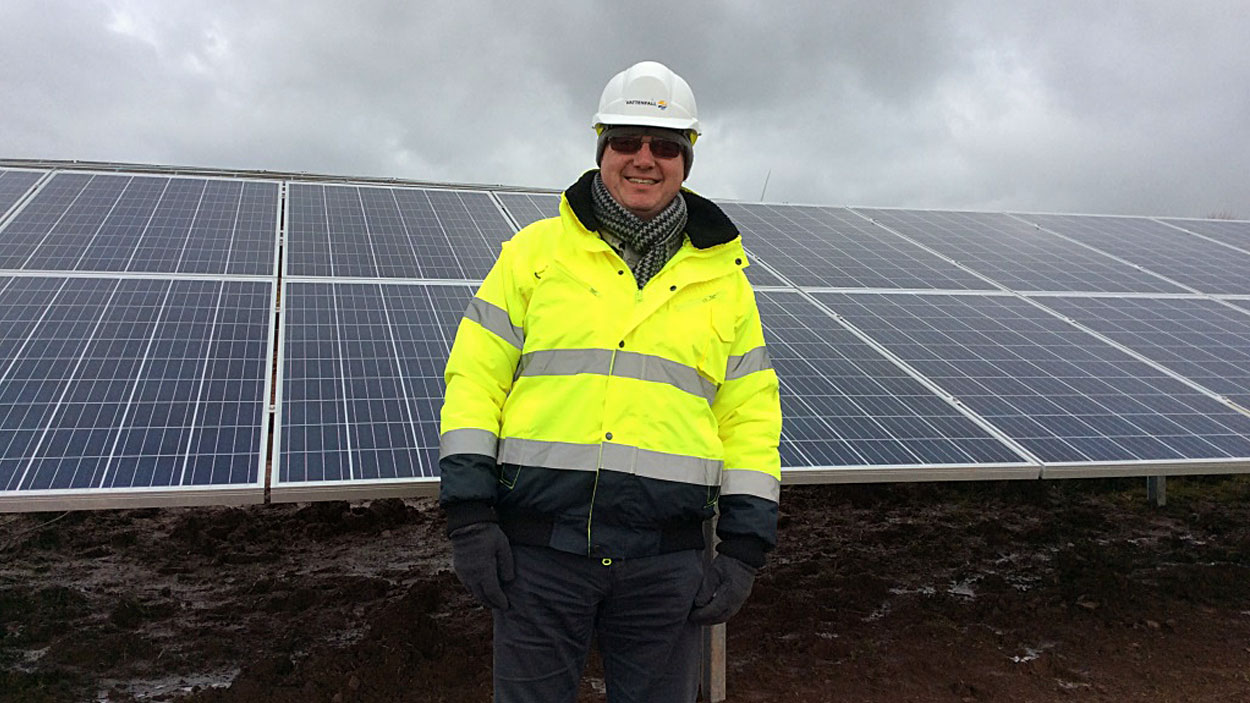 Stephen Holdroyd.
Hybridprojekter
Project Manager Stephen Holdroyd forklarer, at den 4,3 millioner britiske pund store investering ifølge byggetilladelsesansøgningen for projektet skal køre i 30 år. "Ved at gå efter hybridprojekter som det her, hvor man kombinerer vind- og solenergi, kan man reducere omkostningerne ved at dele og udnytte nettilslutningen fuldt ud. I det her tilfælde var nettilslutningen ved Parc Cynog allerede etableret."
Vanskelige forhold
Solenergiparken består af mere end 18.500 paneler, der vejer omkring 18 kg hver. Opførelsen var oprindeligt planlagt til at finde sted i løbet af sommeren, men en beslutning fra den britiske regering om at ændre støtteordningen betød, at det var nødvendigt at fremskynde processen. "Selve monteringen er ret enkel. Men forholdene på arbejdsstedet i vinter og her i foråret kunne have været bedre. Vi havde adskillige teams i gang, og det lykkedes dem at montere alle solcellepanelerne på 11 arbejdsdage, selvom de var nødt til at arbejde under meget mudrede forhold," fortæller Associate Project Manager Daniel Wills.
Han og Stephen Holdroyd er enige om, at den fremskyndede anlægsplan var den største udfordring for projektet. "Det har været meget stressende og svært at finde leverandører, for vi var ikke de eneste, der gerne ville have afsluttet et solenergiprojekt før udgangen af marts, som var deadline for ROC (støtteordningen til vedvarende energi)."
Technology roadmap, Solar Photovoltaic Energy – 2014 edition (på engelsk) Parc Cynog solcellepark (på engelsk)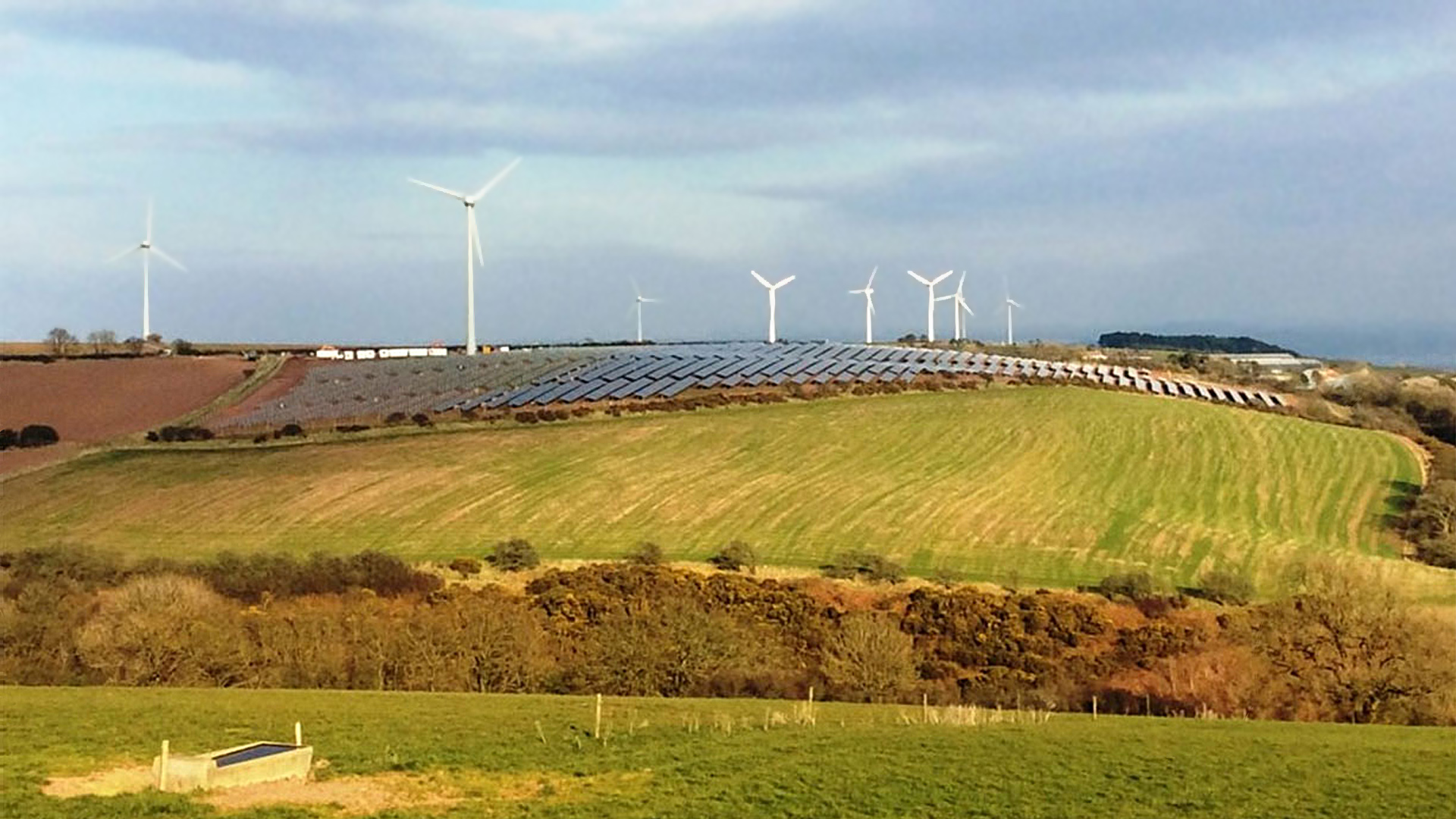 ---
Fakta om fotovoltaisk solenergi
Ifølge IEA (Det Internationale Energiagentur) er kapaciteten inden for fotovoltaisk solenergi på globalt plan siden 2010 steget mere end i de fire foregående årtier. Den samlede globale kapacitet nåede op over 150 GW i begyndelsen af 2014. På seks år er priserne på solcellesystemer faldet med en tredjedel på de fleste markeder, mens modulpriserne er faldet med en femtedel.
IEA har forudsagt, at solcellesystemernes andel af den globale elproduktion vil nå op på 16 % inden 2050.