Vattenfall har vundet det danske udbud om de omdiskuterede kystnære vindmøller med sit stærke bud på kun 47,5 øre/kWh og planlægger at bygge to havmølleparker ud for den jyske vestkyst. Men politisk uro kan stadigvæk resultere i, at projektet aflyses.
I det danske udbud om kystnære vindmølleparker var der fem mulige placeringer, og Vattenfall bød på to af dem ud for den jyske vestkyst; Vesterhav Syd og Vesterhav Nord. På disse to placeringer vil Vattenfall bygge to havmølleparker med en samlet kapacitet på 350 MW. Disse vindmølleparker vil kunne levere vedvarende energi til 375.000 husstande.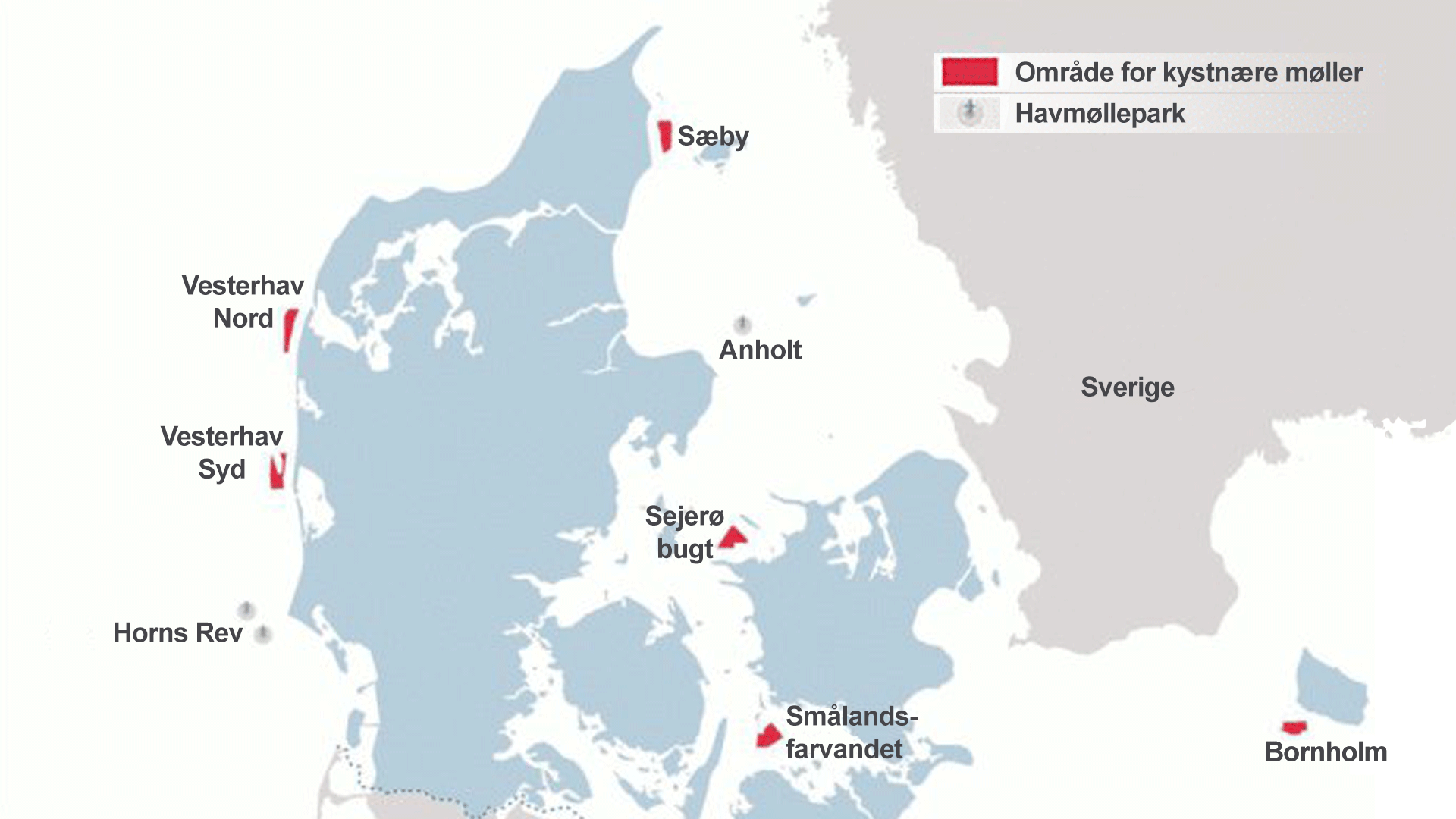 De seneste par måneder har været temmelig hektiske i Danmark og specielt for Project Manager Per Stenholt, som er ansvarlig for udarbejdelsen af Vattenfalls bud. Projektet er blevet debatteret ivrigt både politisk og i medierne, og der er stadig igangværende politiske drøftelser om, hvorvidt man skal acceptere eller aflyse projektet.
"Jeg er glad for, at vi fik mulighed for at give vores bud på opgaven. Der er fremragende forhold på de to placeringer, og derfor kunne vi give så god en pris. Så jeg håber virkelig, at vi vil få mulighed for at bygge de to vindmølleparker", siger Per Stenholt.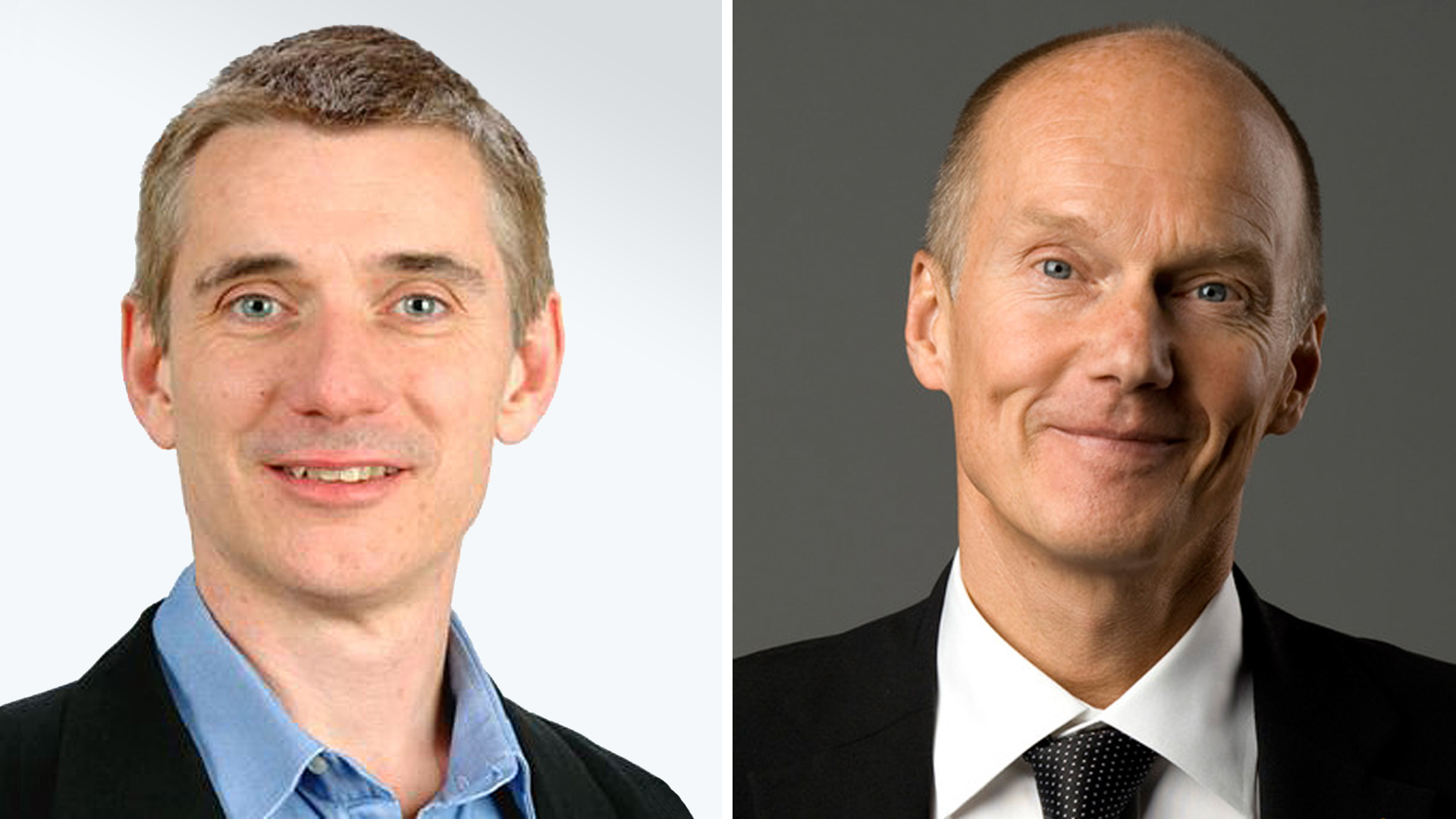 Per Stenholt og Ole Bigum Nielsen.
En politisk beslutning afventes
Country Manager i Danmark Ole Bigum Nielsen har også været stærkt involveret i projektet.
"De seneste tre måneder har vi leveret stærke argumenter, hvor vi påpeger, at de kommende danske kystnære vindmølleparker vil være verdens billigste, og nu har vi bevist det. Jeg håber bare, at politikerne lever op til den politiske energiaftale fra 2012 og lader os fortsætte med at levere vedvarende energi til de danske forbrugere".
Når den endelige politiske beslutning er taget, vil Vattenfall gå i gang med de sidste forberedelser til opførelsen af de kystnære møller. Det inkluderer indkøb af hovedkomponenter og serviceydelser (f.eks. vindmøller, fundamenter og kabler, installationsfartøjer), optimering og endeligt design af vindmølleparkerne. Målet er at påbegynde opførelsen i 2019 og levere den første strøm i 2020.
Vattenfall størst i Danmark
Gunnar Groebler, Head of Vattenfall Wind, er også tilfreds med dagens udmelding:
"Med vores bud har vi igen vist, at vi tager vores ambition seriøst om at føre industrien hen imod en fremtid for havbaseret vindenergi med en klar reducering af omkostningerne og dermed mindre behov for offentlig støtte. Det beviser endnu engang, at vedvarende energi vil blive konkurrencedygtig og at Danmark har en førerposition inden for vedvarende energi".
---
Den politiske situation kort fortalt
I energiaftalen fra 2012 besluttede et bredt flertal af partierne i Folketinget at opføre 350 MW kystnære vindmøller inden 2020.
I maj 2016 erklærede den danske regering (en Venstre-mindretalsregering), at man af økonomiske årsager ønskede at tilbagetrække udbuddet på danske kystnære vindmøller, men at udbudsprocessen ville fortsætte med den 1. september som deadline.
Alle de øvrige partier – der udgør flertallet i Folketinget – i energiaftalen støtter fortsat opførelsen af kystnære vindmøller i Danmark.
I august erklærede regeringen, at partierne selv måtte finde finansiering til projektet. Det er endnu ikke lykkedes partierne at finde frem til en fælles løsning på udfordringen.