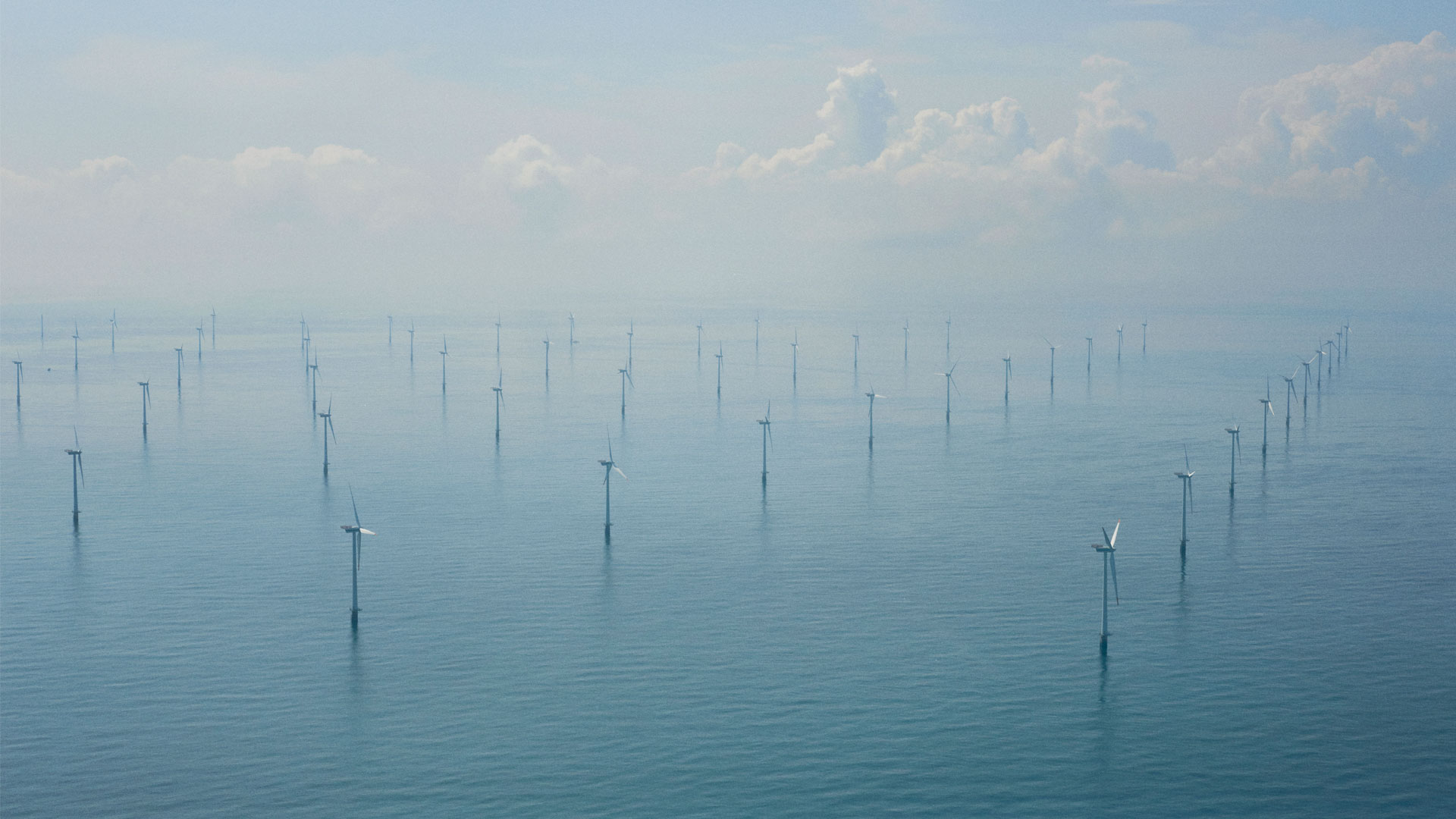 Man kan godt samarbejde, selvom man er konkurrenter. De to selskaber har fundet sammen om et offshore projekt, der skal sikre nødstrømsforsyningen til DONG Energys vindmøllepark Horns Rev 2 og Vattenfalls kommende Horns Rev 3.
Både DONG Energy og Vattenfall Vindkraft A/S sikrer nu deres milliardinvesteringer i havmølleparkerne Horns Rev 2 og Horns Rev 3 i Vesterhavet med en gensidig aftale om forsyning af nødstrøm til hinandens vindmøller, hvis der sker fejl på deres respektive eksportkabler ind til land.
Møllerne skal altid have forsyning
Niels Møller Jensen, projektleder Vattenfall udtaler:
"Hvis der sker fejl på eksportkablet ind til land, er det ikke kun kritisk for leverancen af strøm til kunderne på fastlandet. Kabelfejl er også kritisk for vindmøllerne. Alle møller skal hele tiden have strøm, især for at holde vingernes position korrekt i forhold til vindretningen. Nødstrømmen får vindmøllerne normalt fra én stor, centralt placeret generator på en platform på havet. På Horns Rev 3 har vi valgt at installere en lille generator i hver af de 49 vindmøller og – som noget nyt i branchen – lavet en aftale med DONG Energy om, at vi udlægger et 8 km langt 33 kV kabel mellem Horns Rev 2 og Horns Rev 3. Dermed får vi skabt forbindelse mellem begge havmølleparker."
Optimal økonomisk løsning
Niels Møller Jensen understreger, at det er en optimal økonomisk og miljømæssig måde at sikre nødstrømsforsyningen på. De små dieselgeneratorer i vindmøllerne på Horns Rev 3 skal sikre strømforsyningen i nogle dage, indtil Vattenfall ved, hvor lang tid en evt. strømafbrydelse kommer til at vare. Bliver den langvarig, kobles strømmen fra Horns Rev 2 til, og møllerne på Horns Rev 3 kan forsynes med nødstrøm, indtil eksportkablet virker igen. Det samme gør sig gældende den anden vej.
Leif Winther, fra DONG Energys Asset Management-afdeling, er glad for den gensidige aftale med Vattenfall.
"Vi ser samarbejdet med Vattenfall om nødstrømsforsyningen som en god gardering for begge parker, der sikrer møllerne ved kabelfejl, så de hurtigere kan komme i gang med at producere, når fejlen er rettet, og desuden er der tale om en relativt lille investering i et nødstrømskabel, når man ser på de samlede udgifter til en havmøllepark," siger Leif Winther fra DONG Energy.
For yderligere information:
Arne Rahbek, Senior Communications Advisor, Vattenfall Windpower, tlf. 27 88 04 06
Jens Nybo Jensen, Senior Communications Advisor, DONG Energy, tlf. 99 55 95 74