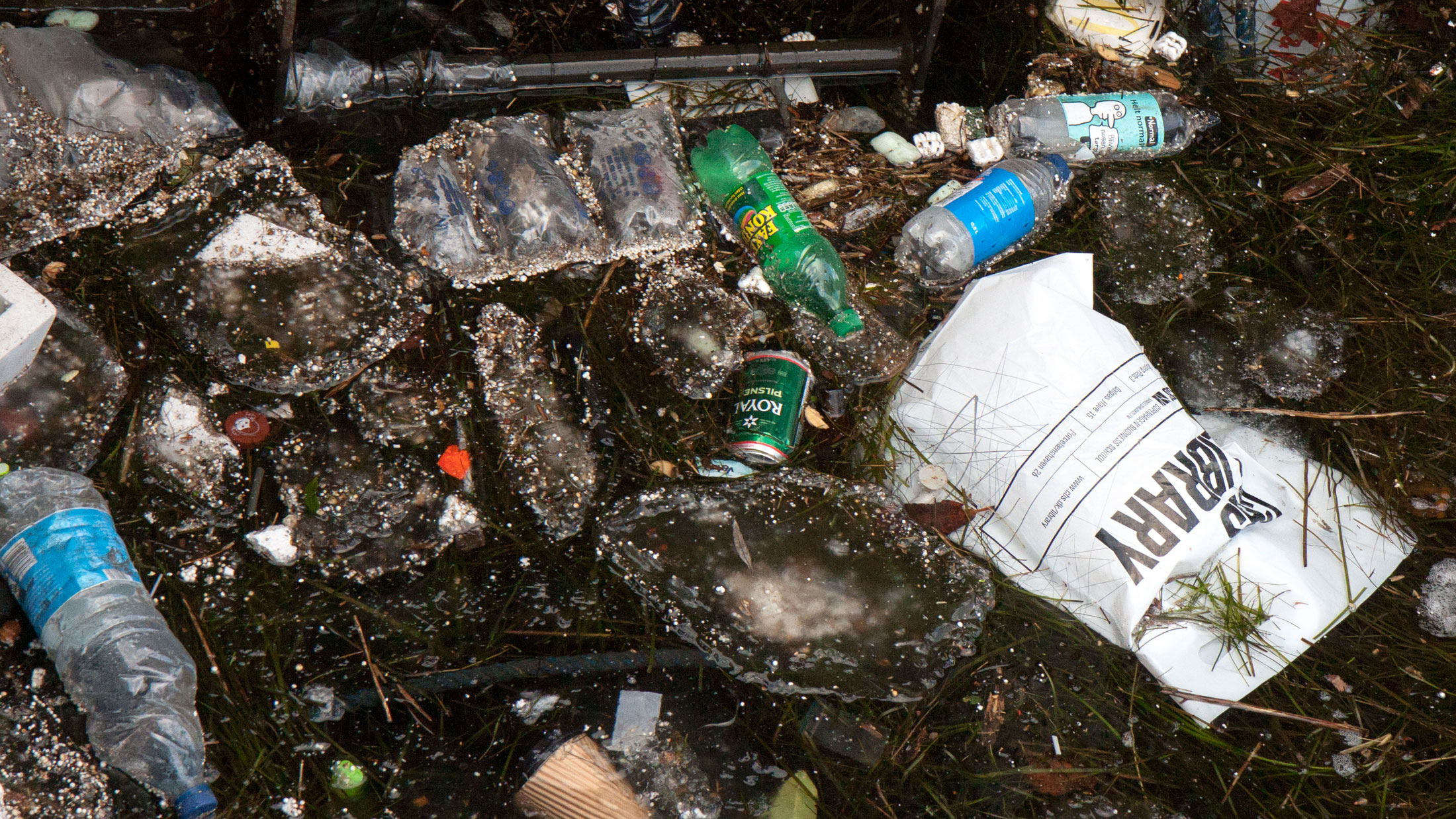 Plast er en miljøskurk, der sender store CO2-udledninger ud i atmosfæren og fylder verdenshavene med mikropartikler, der påvirker livet i havet. Vi sætter spot på de mest almindelige syndere.
Manglende viden om plast kombineret med almindelig tankeløshed gør os plastbrugere til en utilsigtet miljøtrussel.
Nu er det på tide med større opmærksomhed på problemet: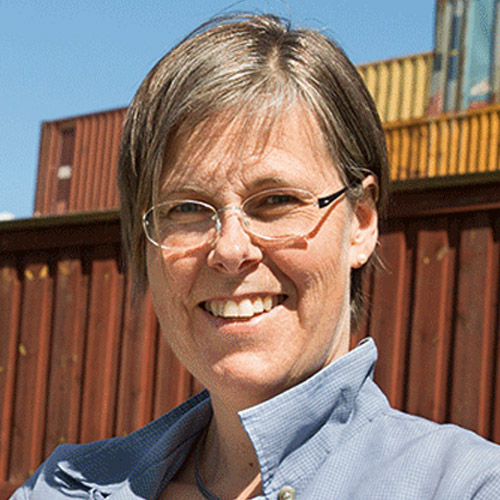 "Vi taler tit og ofte om fossilfri energi og fossilfrie køretøjer – men vi taler sjældent om fossilfrit plast. Det er det på høje tid at gøre, for plast har længe været en skjult faktor blandt CO2-skurkene," forklarer Anna Karlsson, Environmental Specialist på Vattenfalls affaldsforbrændingsanlæg i Uppsala, Sveriges fjerdestørste by.
Hun leder en samarbejdsgruppe i Uppsala, der har som mål at udfase fossilt plast fra vores samfund. Jagten på plast er vigtig for Vattenfall, fordi forskellige plasttyper, for eksempel affaldsposer og emballage, stadig fremstilles af fossil olie. Det medfører CO2-udledninger, når affaldet brændes et problem, der er blevet tydeligt på Vattenfalls affaldsforbrændingsanlæg i Uppsala.
I byen resulterer brugen af plast i en CO2-udledning på 140.000 tons om året. Det svarer til ét ton CO2 pr. indbygger, eller 10 procent af de samlede udledninger.
"Det gør det sværere at nå de udledningsmål, der er fastsat for 2030. Hos Vattenfall kan vi ikke løse problemet alene, men vi samarbejder med resten af samfundet om det, ikke mindst via vores samarbejdsaftale med Uppsala Kommune."
Plastaffald i naturen udleder i sidste ende samme mængde CO2, som hvis det var blevet brændt. Forskellen er, at nedbrydningsprocessen tager længere tid.
"Vi har brug for en større grad af genindvinding, bedre kildesortering og mere genbrug, plus politiske beslutninger, der giver motivation til at fjerne oliebaserede plasttyper i ting som emballage og i stedet gå over til biobaserede plasttyper," siger Anna Karlsson.
Udtrykket "bioplast" dukker stadigt oftere op – men det er ikke altid så miljøvenligt, som det lyder. "Bioplast" refererer til to specifikke egenskaber: oprindelsen af det tilgrundliggende råmateriale og det, at materialet er biologisk nedbrydeligt. "Desværre kan det give en del forvirring, fordi nedbrydelig plast kan produceres af både fossile materialer og bæredygtige råmaterialer," siger Anna Karlsson.
Politikerne er begyndt at vågne op omkring problemet. Frankrig, Tyskland og Storbritannien har indført love og bestemmelser for at modvirke anvendelsen af produkter såsom plastposer til indkøb.
Men en hel del er op til os forbrugere. For at modvirke forurening og et endnu hurtigere forbrug af jordens begrænsede ressourcer er vi nødt til at give slip på idéen om "køb, brug og smid væk".
"Det er ikke specielt smart, når man køber emballage og derefter bare smider den væk. Der, hvor man ikke kan undgå engangsemballage, bør vi sikre os, at den er fremstillet af bæredygtige materialer som for eksempel papir eller en plasttype, der er fremstillet af bæredygtige råmaterialer, der kan genbruges," konkluderer Anna Karlsson.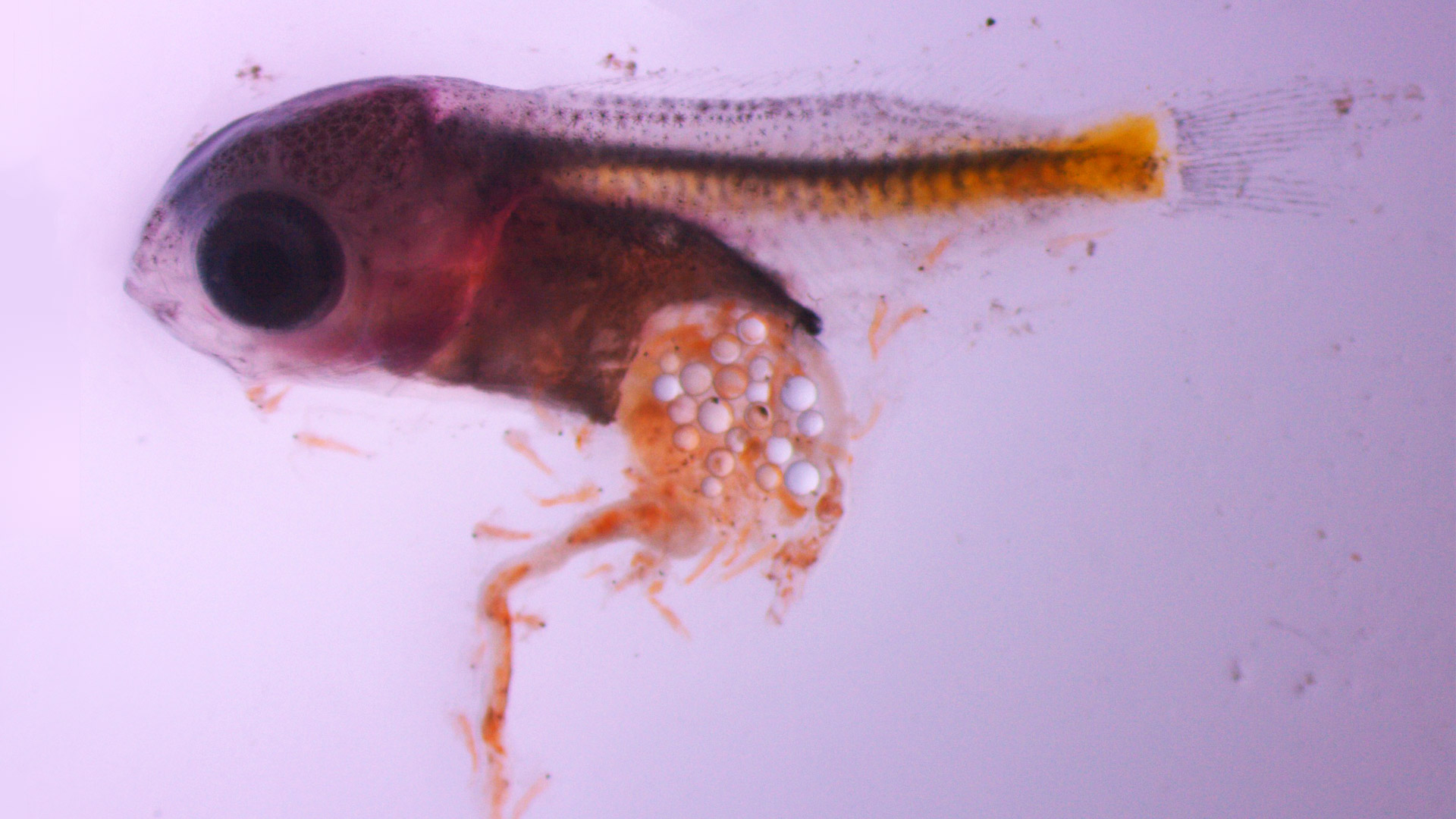 Fiskeyngel med mikroplast i maven. Foto: Oona Lönnstedt.
En grum trussel mod livet i havet
Plastaffald, der ender i verdenshavene, bliver der, også selvom det i tidens løb forsvinder af syne. Det nedbrydes, bliver langsomt revet i stykker af bølgerne og skyller op på strandene, mens det bliver stadigt mere skørt på grund af solens stråler. Plastresterne bliver mindre og mindre, indtil de til sidst ikke kan ses med det blotte øje. Det skaber den illusion, at plasten er forsvundet; at den er nedbrudt. Men den eksisterer stadigvæk i form af mikroskopiske fragmenter, der flyder rundt i vandet som en slags kunstigt plankton.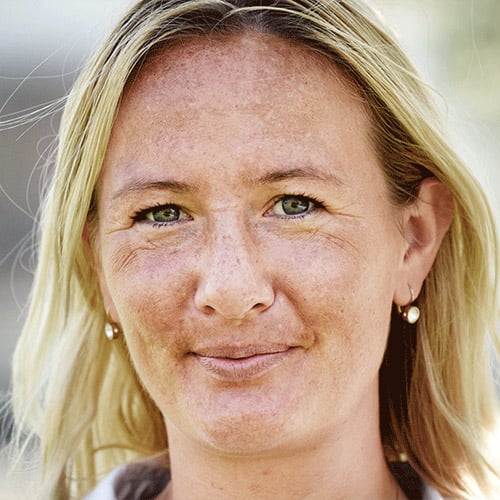 "Det ser ud til, at mikroplasten afgiver en tillokkende lugt, der forvirrer fiskeyngelen, så de tror, at det er små stykker mad, og det tiltrækker dem," siger Oona Lönnstedt, som er læge og forsker på universitetet i Uppsala.
Undersøgelserne påviste, at aborreyngel, der æder en blanding af naturlig føde og mikroplast, voksede langsommere og blev apatiske sammenlignet med dem, der voksede op i akvarier, hvor der ikke var mikroplast i vandet. Både fisk og filtrerende organismer som for eksempel muslinger kan uforvarende indtage store mængder plastpartikler sammen med deres føde.
"I vores undersøgelse havde gedder indtaget store mængder plast, fordi deres føde (aborreyngel) æder mikroplast. På den måde kan mikroplast vandre op gennem fødekæden og også påvirke os mennesker. Jeg læste en artikel for ikke ret længe siden, der gjorde opmærksom på, at en gennemsnitlig skaldyrsspiser i gennemsnit indtager adskillige tusinde mikroplastpartikler om året, så nu undgår jeg muslinger og østers," siger Oona Lönnstedt.
Selv tøj, der er fremstillet af plastbaseret fleece, kan give anledning til store udledninger af mikroplast. En undersøgelse foretaget af forskere på University College Dublin fandt frem til, at når fleece vaskes, kan der følge over tusind små plastpartikler med skyllevandet ud i afløbet. Disse bittesmå partikler, der er nogle tusinddele millimeter store, passerer uændret gennem rensningsanlægget. Når først de befinder sig i vandet, bliver de føde for dyreplankton, der ikke kan skelne dem fra deres naturlige føde, som er planteplankton. Mikrokorn af plast bruges ofte som slibemiddel i kosmetik, tandpasta og rengøringsmidler, og efter brug skylles de også ud sammen med skyllevandet.
I de seneste år er forskerne blevet stadigt mere bevidste om det alvorlige i, at plastpartikler i havet er på vej til at udvikle sig til et globalt problem.
"Situationen er endnu ikke alarmerende, men et stadigt voksende problem i dag er den store udbredelse og ophobning af plastaffald i verdenshavene," påpeger Oona Lönnstedt.
"Hvis forskningsresultaterne faktisk viser en højere dødelighed i fiskenes naturlige miljø, kan det have direkte konsekvenser for fiskepopulationernes bæredygtigheden. Det understreger behovet for nye metoder til håndtering af mikroplastaffald – måske ved at forbyde brugen af mikroplast i kropsplejeprodukter – eller ved at udvikle alternative produkter, der reducerer udledningen af plastaffald."


---
Annas tips om plast
Tag din egen indkøbspose med, når du køber ind. Eller vælg at købe ind i butikker, der bruger plastposer, der er lavet af bæredygtige råmaterialer, der kan brændes og som producerer 85 % mindre CO2 end oliebaserede poser. Kvaliteten er den samme.
Vær smart i forhold til, hvor plast slet ikke er nødvendigt. I stedet for at bruge plastfolie til at dække maden på en tallerken, kan maden kommes i en beholder med låg.
På arbejdspladsen kan man overveje, om det er nødvendigt med en affaldskurv med en plastpose i ved hvert eneste skrivebord. Papir kan genbruges, og kernehuset fra æblet kan smides i den grønne affaldsspand til genbrug i kafferummet.
Køb refills i stedet for ny plastemballage til rengøringsmidler, flydende sæbe osv.
Bed om genbrugsplast, når du køber ting som for eksempel affaldsposer.


---
Fakta
Omtrent 4 % af verdens olieforbrug går til at fremstille plast.
Men mange plasttyper, eksempelvis den polyethylen, der bruges til indkøbsposer og plastfolie, kan lige så nemt fremstilles af biobaserede råmaterialer med en betydeligt lavere miljøpåvirkning. I dag fremstilles næsten al bio-polyethylen af sukkerrør i Brasilien. Der blev for nylig præsenteret et stort samarbejdsprojekt i Sverige, hvor formålet er at fremme brugen af specialmaterialer, eksempelvis plast, der er fremstillet af træbaserede råmaterialer.