Magnus Hall og Annika Viklund talte på IEA's energitopmøde
To topchefer fra Vattenfall deltog på Det Internationale Energiagenturs (IEA) todages møde i Paris.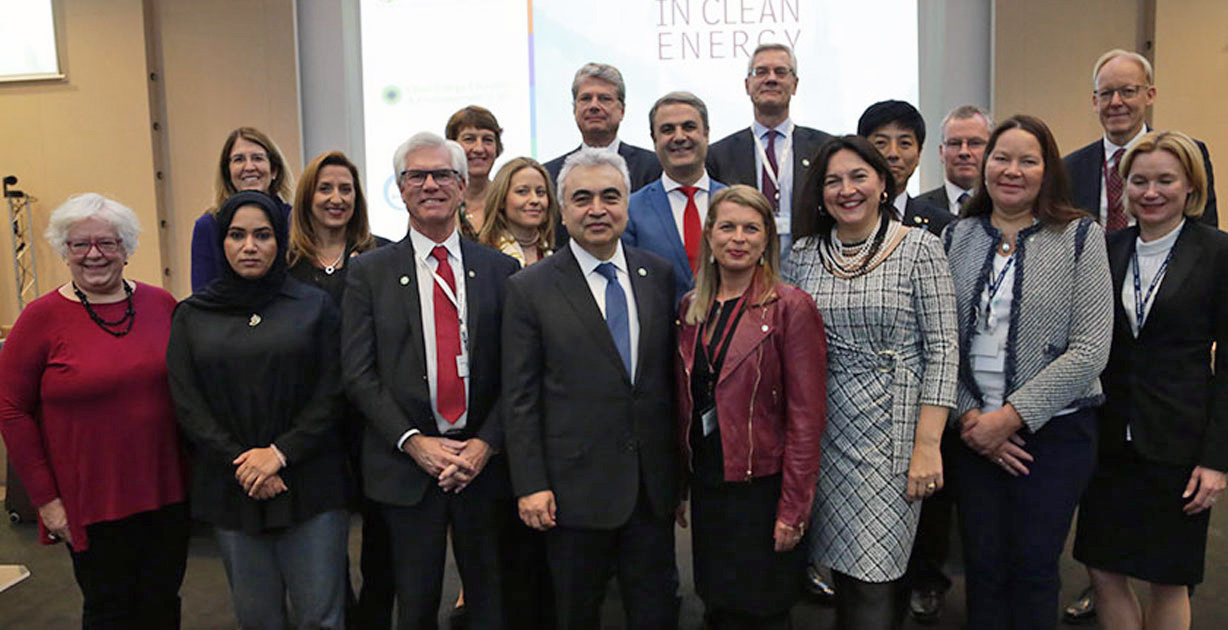 På IEA's ministermøde, der blev afholdt i Paris den 7.-8. november, var administrerende direktør Magnus Hall inviteret til at holde et indlæg under middagen tirsdag aften. Yderligere to fremtrædende personer holdt tale ved den lejlighed, nemlig USA's og Indiens energiministre, Rick Perry og Rajkumar Singh.
Blandt gæsterne var der ministre fra 29 medlemslande samt topchefer fra nogle af verdens førende industri-, energi- og finansvirksomheder.
Hvad sagde du i dit indlæg?
"Jeg talte om, hvordan vi betragter elektrificering som en metode, der kan bidrage til at modvirke klimaforandringer. Det gælder transport, varme og ikke mindst inden for sværindustrien, hvilket illustreres af vores industrisamarbejdsaftaler om CO2-frit stål, cement og biodiesel," forklarer Magnus Hall.
Hvordan blev det modtaget?
"Eftersom det var en middag, var der ingen direkte debat, men det blev godt modtaget, navnlig af dem, som er enige med mig. Nu kan man jo så sige, at de store olieselskaber, som også var til stede, har et andet syn på fremtiden, end vi og de andre elbaserede energiselskaber har. Nogle har nok svært ved at acceptere det, vi nu præsenterer, og det har jeg forståelse for. Men det ændrer ikke ved vores opfattelse af, at det er den vej, vi skal gå."
USA's energiminister Ross Perry, som har et andet syn på klimaforandringerne, talte også. Hvad sagde han?
"Perry talte ikke om klimaforandringerne, hvilket man måske kunne have forventet. Han talte derimod om energiomstilling, og at amerikanerne trods alt vil bygge langt flere vedvarende energianlæg, men at man ikke gør det i en klimakontekst på samme måde, som vi gør det."
Hvordan påvirker en sådan konference Vattenfall?
"Jeg er ikke sikker på, at det betyder så meget for Vattenfall, men for mit eget vedkommende har jeg fået større forståelse for, hvordan lande har forskellige udfordringer, når det gælder energiomstillingen. Det ændrer ikke ved min grundholdning, men vi skal også have et realistisk syn på omverdenen og forholde os til den. Man kan konstatere, at der er nogle, som ikke har den samme opfattelse af, at fossilfri energi er den eneste løsning, og efter min vurdering gælder det ikke bare USA. I Europa har vi imidlertid nok mere eller mindre den samme dagsorden, selv om vejen frem kan se forskellig ud."
Magnus Hall beskriver IEA-konferencen som en god måde at skabe kontakt til vigtige interessenter på.
"Jeg mødte bl.a. en række energiministre for lande, som er interessante for os. Det er åbenlyst, at Vattenfall har et godt navn. Vi har ikke været så aktive i IEA-sammenhænge tidligere, men det er muligt, at vi bliver inviteret igen til det næste møde om to år, fordi man mener, at vi har en god og interessant dagsorden, som er værd at præsentere i disse sammenhænge," siger han.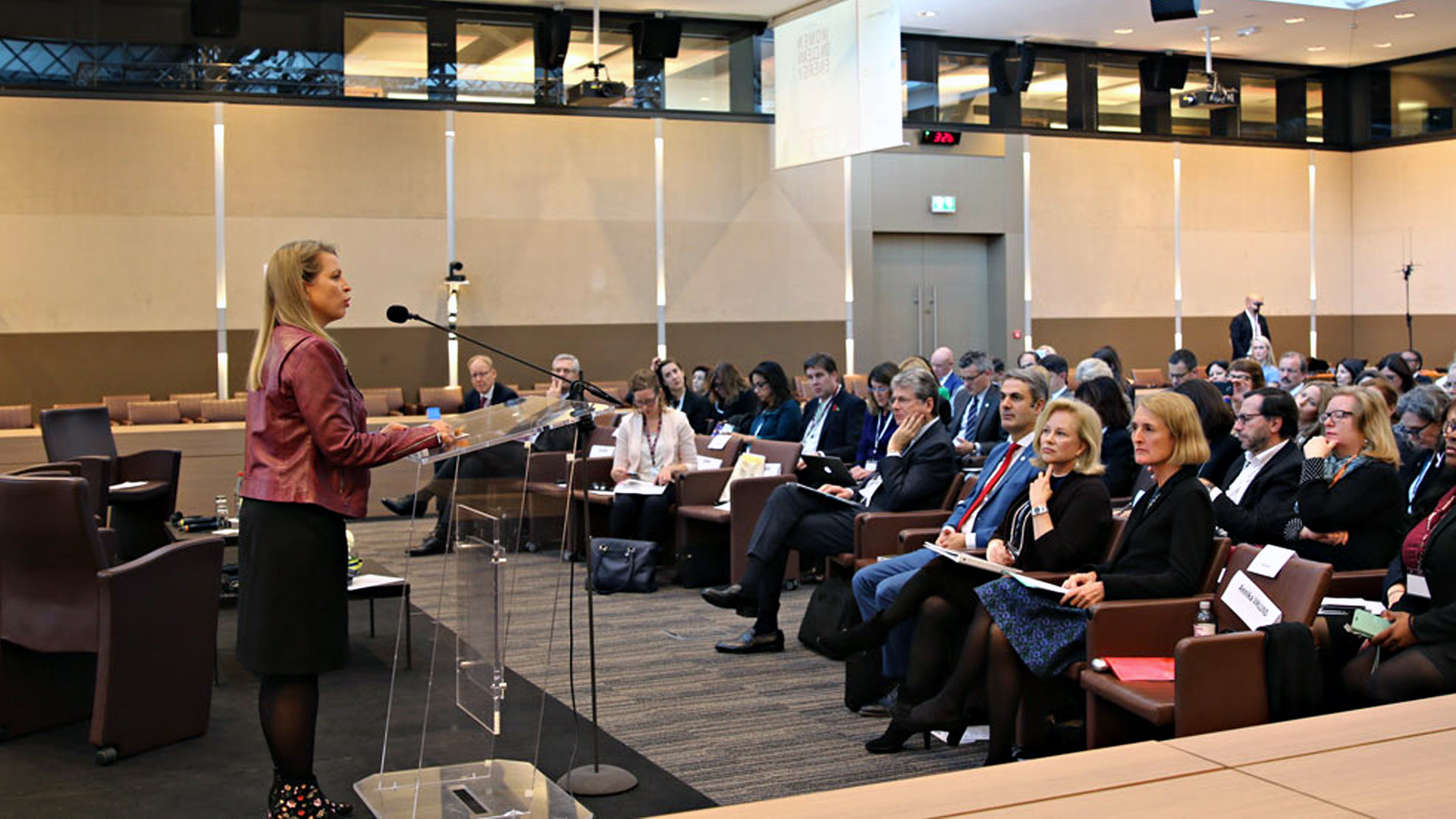 Mangfoldighedsspørgsmål i fokus ved sideløbende arrangementer
I tilknytning til IEA's ministerkonference blev der gennemført et arrangement tirsdag formiddag, "Women in clean energy", med det formål at øge bevidstheden blandt beslutningstagere om vigtigheden af at øge andelen af kvinder i energisektoren. I dag er den samlede andel af kvinder i branchen meget lille set i forhold til andelen af mænd, og IEA har søsat et særskilt initiativ, Clean Energy Education and Empowerment (C3E), der tjener som en international platform for at fremme øget mangfoldighed og tilskynde flere kvinder til at gøre karriere inden for energisektoren.
Annika Viklund, Head of Vattenfall Distribution og tidligere Diversity & Inclusion Officer i Vattenfall, er også ambassadør for det nævnte C3E-program og holdt bl.a. et indledende indlæg i forbindelse med Women in clean energy-arrangementet:
"Jeg fremhævede, at for at muliggøre den energiomstilling, vi står overfor, er det nødvendigt at inddrage alle i samfundet – både kvinder og mænd. Det er noget, vi skal gøre i fællesskab. Det er tydeligt, at der i dag findes et oprigtigt internationalt engagement og en forståelse i branchen for nødvendigheden af at få flere kvinder ind, både generelt og i ledende stillinger," siger hun.
Hvordan klarer Vattenfall sig i forhold til andre virksomheder i energisektoren?
"Vattenfall har arbejdet med mangfoldighedsspørgsmål i mange år, og det kunne mærkes, at mange anser os for at være en pioner i branchen. Men vi har også en stærk fortaler for ligestilling og mangfoldighed i administrerende direktør Magnus Hall, som er stærkt engageret, og vi har en energiminister, der beskriver sig selv som en del af en feministisk regering, som lægger tyngde i ligestillingsarbejdet. Det er selvfølgelig meget opmuntrende, at andre anerkender vores arbejde, men det betyder ikke, at vi kan sænke ambitionerne. Tværtimod skal vi fortsat lægge os i selen," påpeger Annika Viklund.
Magnus Hall deltog også i det sideløbende arrangement tirsdag formiddag:
"Mit bidrag var at fortælle, at det for os er en forretningsmæssig beslutning at arbejde for større mangfoldighed. Vi mener jo, at større mangfoldighed bidrager til, at vi bliver bedre til det, vi laver. For mange af tilhørerne var det en ny måde at anskue tingene på, og det fik vi stor ros for," siger Magnus Hall.
---
Fakta om IEA
IEA, International Energy Agency, blev dannet efter oliekrisen i starten af 1970'erne og er et uafhængigt organ inden for OECD, der fungerer som politisk rådgiver for sine medlemsstater, hvor det er en hovedmålsætning at mindske afhængigheden af olie.